The Loop
And the next NCAA medalist will be ...
__OOLTEWAH, TENN.—My pick to win the individual title at the NCAA Championship tees off on at 1:08 p.m. on the first hole at The Honors Course later today. However, it's not Washington senior__Nick Taylor, the recent Ben Hogan Award winner and the guy I think will be key in the Huskies run at the team title. No, I like one of the other guys in his threesome.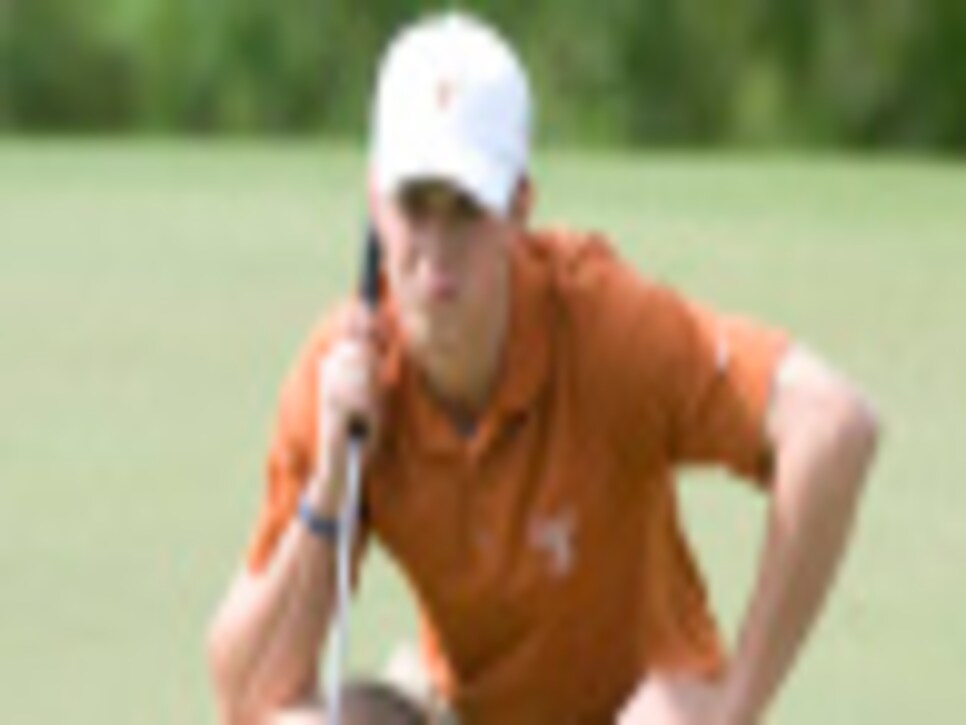 Why am I picking the lefty freshman from Dallas? Good question. I haven't actually seen Gribble hit a shot this year, let alone this week. Call it a hunch, but I think Gribble, the Big 12 newcomer of the year (right), has got the game that can work at a long, difficult course that 156 players competing here outside Chattanooga.
Consider Gribble's year: he has had five top-three finishes in 12 starts, including a T-3 at the East Regional. His stroke average is 71.91 and he ranks 14th in the Golfweek/Sagarin ranking (33rd in the Golfstat ranking). Best of all, his final-round stroke average is 70.73, suggesting he can step up when the tournament is on the line.
Also, a freshman winning the NCAA title isn't as much of a long shot as you might think. It happened in 2007 with USC's Jamie Lovemark, 2006 with Oklahoma State's__Jonathan Moore__ (granted a redshirt, but still a freshman) and 2003 with Arizona State's Alejandro Canizares.
I know, I know ... Georgia's__Russell Henley__, the favorite according to many observers, is playing as an individual, allowing him to focus solely on the medalist race and perhaps giving him an advantage over the field. That formula helped N.C. State's__Matt Hill__ a year ago claim medalist honors. Lovemark played as an individual during his final round in 2007 and Ryan Moore of UNLV won playing solo at the 2004 championship.
I certainly think Henley should contend, having won the SEC and South Central regional titles in his last two starts. (Actually if you're looking for a real dark horse from an individual, keep an eye on Denver's Espen Kofstad. I think he's got some game, but also believe his victory would guarantee a mention on ESPN, don't you think?)
Aside from Henley and Taylor, Oklahoma State's Peter Uihlein is the other golfer to keep an eye on. It's no surprise given the momentum he carries into the championship having won the Southeast Regional individual title.