The Loop
As a long time subscriber to Golf Digest  I so often wish that you would run an article(s) on the many aspects of the PGA tour that are never detailed. The many perks that the pro's enjoy at the tournaments:cars, housing, etc. The clubs, etc, that they are gievn by the various companies. The range of fees they get for endorsements and ads, from  Tiger to lesser stars. How their winnings are handled after each tournaments. What retirement plan the PGA has, and how the members contribute, when payments start, etc. Undoubtedly there is much that would be of interest to the average spectator/player/golf fan that is never elaborated. The  money is unbelievable, but I feel certain there is  even more that would amaze most readers.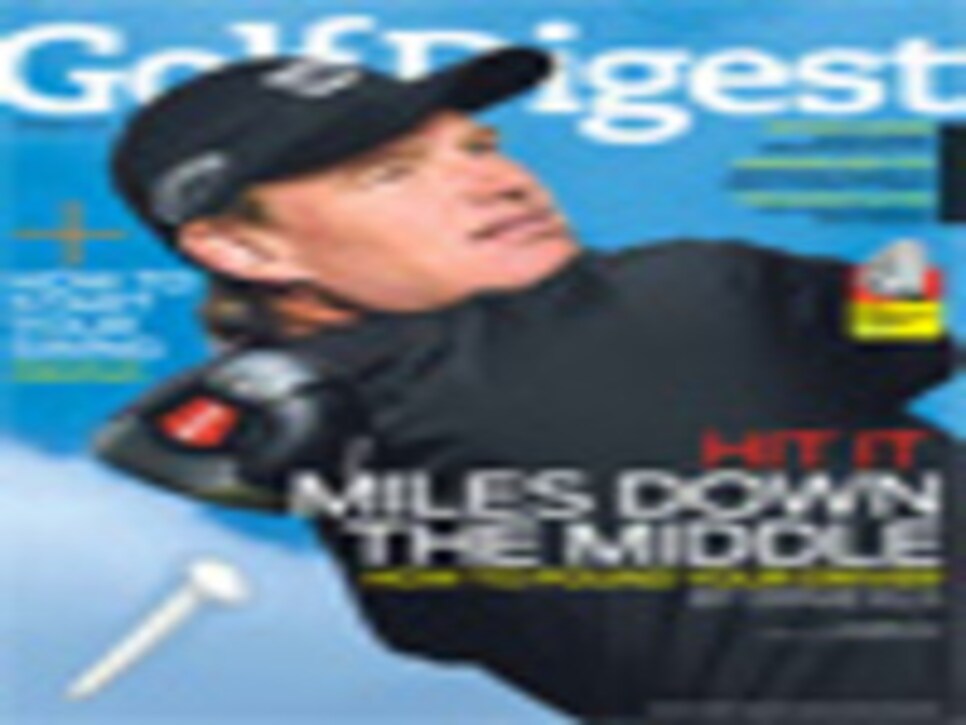 Also, I am not happy with the smaller print in the magazine. Reduce the ads (I'm smiling) and restore the print. The page numbers are a constant puzzle to me.For example, take the November issue: why are so many pages not numbered, when they have copy on them. It's a bit disconcerting to be reading an article, turn to find the  continuation, and have unnumbered pages. Just an idle thought. Finally, an occasional article for Seniors (75-80 plus) would be a treat. Thanks for a fine magazine. H.Josph Houlihan, Lexington, Ky.
Dear Joseph, just because you asked we'll publish the Golf Digest 50, with total earnings of major players, administrators and agents in the February issue. Actually, we've been doing it for a few years, but this year we'll dedicate it to you. It won't go quite into the detail about perks and retirement plans that you suggest, but pretty close. I'm afraid on the print size and the numbering I can't be of much help. We have received a number of comments about print size and just as many about the page-numbering (or lack of it). As a senior reader myself I have about six pairs of drugstore reading glasses stashed around my life—please don't ask me to remember where. But I'm torn. I think the new look of the magazine is worth the effort and the magnifiers. But I understand if you don't agree. The page numbers--couldn't agree more. We just haven't figured out how to fix it, given the number of ads and inserts we get--a good thing. Stay tuned.