The Loop
An early review of Chambers Bay: 'Fun is going to be a big word this week'
It's early, but Chambers Bay as a U.S. Open site isn't going to disappoint from a viewer's standpoint, notwithstanding the fact that it's a large brown patch in what is called the Evergreen State.
One of Fox Sports' studio analysts is a prominent course architect Gil Hanse, who summed it up nicely Thursday morning.
"The golf course is providing a lot of entertainment value," he said. "I think fun is going to be a big word this week."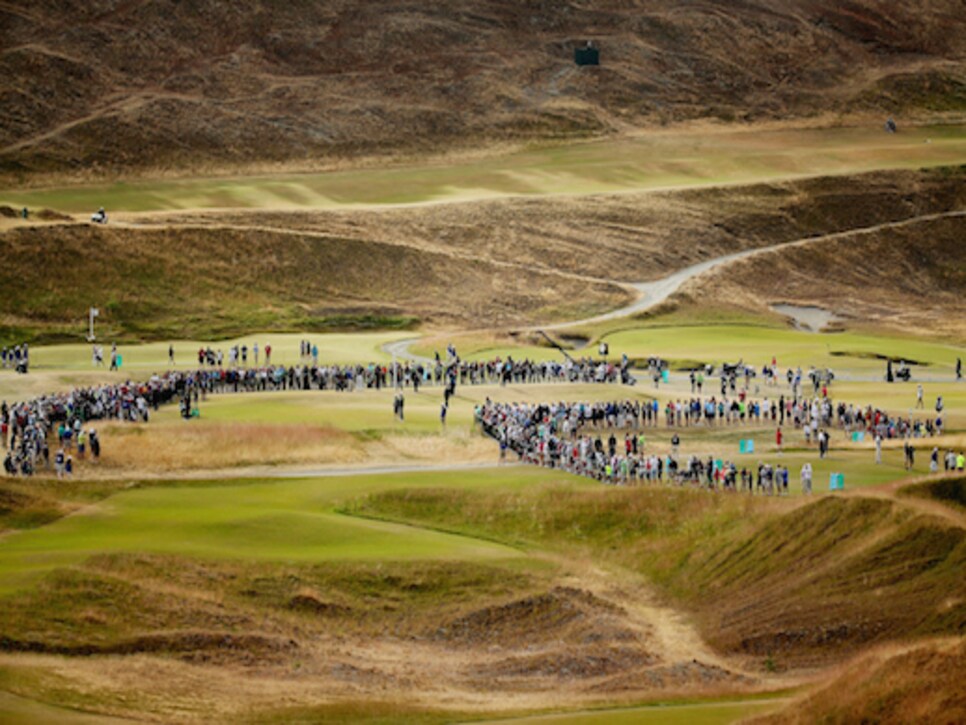 Fox anchor Joe Buck referenced a Tweet "from a tour player calling this place a complete farce. This is not playing like a complete farce."
Buck could have named the player, Ian Poulter, who several weeks ago Tweeted that "the reports back are it's a complete farce." But Buck was correct in his early assessment.
"Look at the leaderboard," lead analyst Greg Norman said. "The best of the best are up there, which is fantastic. It's not a farce. Making a statement like that is out of whack. You've got to spend time here, you've got to understand it. The architecture of the golf course is different. It feels different. It doesn't feel like a U.S. Open Championship, but at the end of the day, it's going to make you play, it's going to challenge you."
A good leaderboard and an interesting golf course in a sensational setting adjacent to Puget Sound with views of Mt. Rainier to the southeast spells fun, at least for those who don't have to navigate the humps and swales and Open pressure.