News
AJGA set to resume 2020 season with revamped schedule, safety guidelines
New protocols include flagsticks remaining in the holes, no bunker rakes and no paper score cards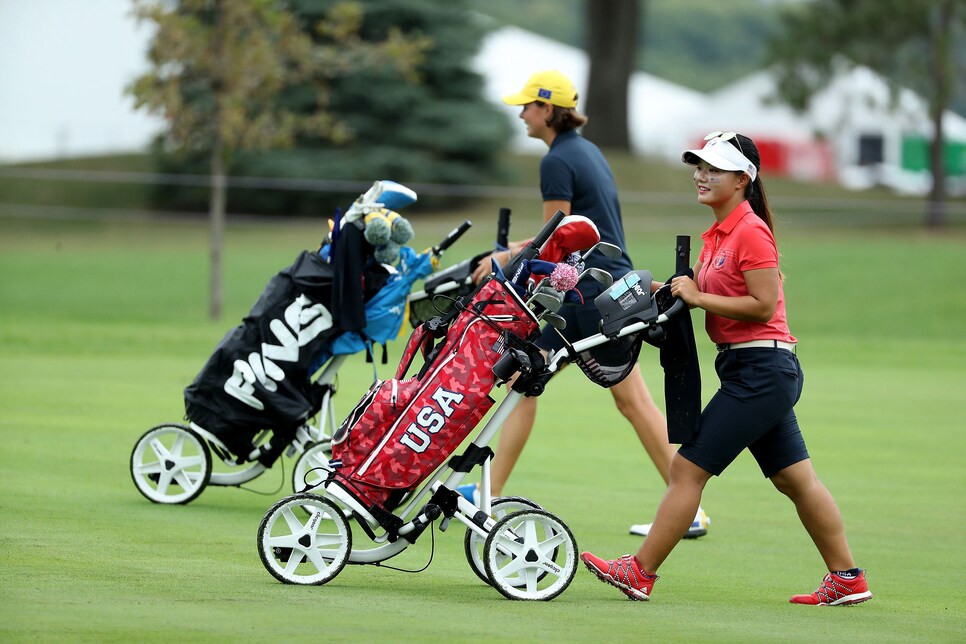 The mission of the American Junior Golf Association remains unchanged as it prepares to resume its 2020 season on June 8: help aspiring college golfers develop and grow through competitive junior golf. How the association accomplishes this, however, will have a very different look and feel as new health and safety guidelines are implemented in the wake of the COVID-19 pandemic.
AJGA officials outlined plans to hold at least 90 events between June 8 to Thanksgiving week, expanding on its original schedule by conducting as many as seven tournaments per week and holding more fall events than any previous season.
Using recommendations from the industry-wide Back2Golf plan, tournament operations will be overhauled to limit the number of people at events (fields will be primarily contested with 78 players off one tee), eliminate as many touch points as possible and maximize the natural physical distance that the game creates between competitors.
From an operational standpoint, tournaments will follow procedures that have been adopted at courses around the country. Flagsticks will remain in the hole and bunker rakes will be removed from the course. Social distancing restrictions will be required under the Code of Conduct.
Additionally, players will only be allowed one spectator to accompany them at a tournament. College golf coaches will be allowed to attend events.
Registration for tournaments will be done entirely online to eliminate all physical paperwork. That goal also means that players won't be using and signing paper score cards at events, instead using a smart phone app to track and post scores.
With the resumption of play at the AJGA Invitational at Sedgefield on June 8-12, the Rolex AJGA Rankings will also resume and again be used to help determine the boys and girls player of the years at season's end.
Beyond the competitors, the AJGA staff will follow best practices to mitigate their own exposure while traveling to events and implement new procedures to keep their equipment sanitized at each tournament.
In recent weeks, more than 30 AJGA members have raised nearly $30,000 for COVID-19 relief efforts under the Leadership Links program.