The Loop
Ambush No. 18--The Kosberg Open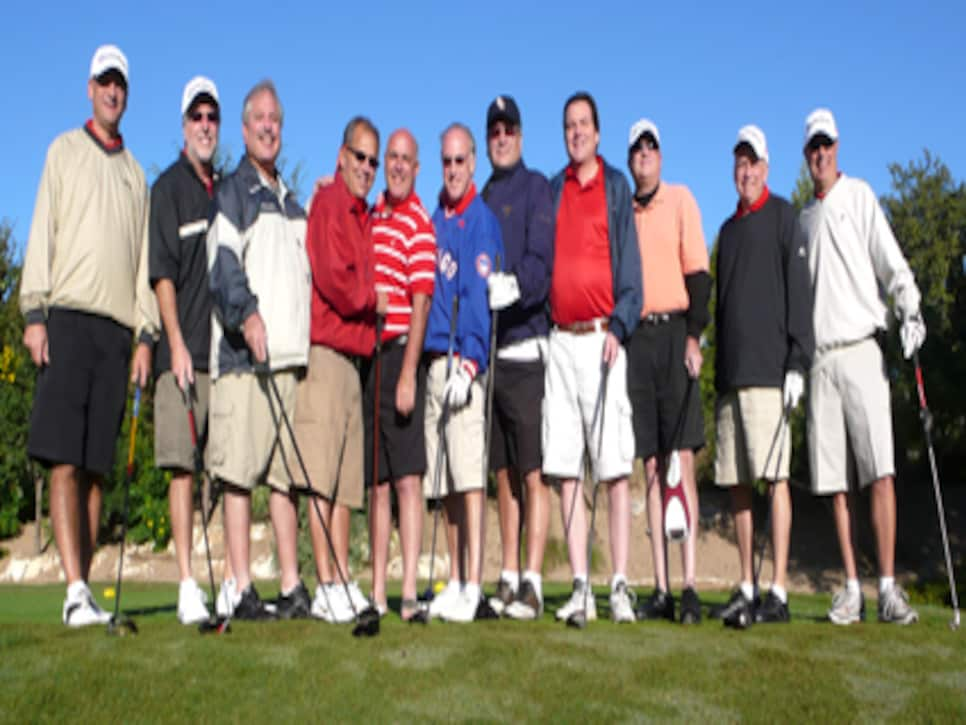 Do the other wives resent you for giving your husband such an elaborate gift like an all-expenses paid golf trip with three of his best friends?
No. They don't say it out loud at least.
Are you comfortable getting the credit for starting a second annual golf trip for these guys?
I guess that trip I sent them on started it. I hope the other wives aren't mad about that, but I don't think they are.
How did you come up with the idea for this present?
I figured--They can never have enough golf and lessons and that he wouldn't want to go by himself. So I asked Eddie (Newmark) first, because he's one of the planners of the group.
And how did the other guys react when you told them you were paying for them to take a golf trip with your husband?
They were very grateful. It was impossible for them to say no. I just felt bad I couldn't extend it to all of their friends.
__But I hear your husband hasn't improved since that trip.
__The more he learns, the more he forgets. And he takes so many lessons from so many teachers who have so many different perspectives.
__Are all the wives cool with so many annual golf trips?
__We accept it because it has been so many years of friendship for these guys. And we're all friends. We do a lot of things as couples. When golf was involved on previous trips, we'd never see the guys. They'd go play and we'd lie by the pool or go shopping. It's just better to send them off by themselves.
__Tell me more about this group of guys.
__They are very unique. A lot of people around town refer to them as, "That group." Most of them have been friends since elementary school, some from high school and some from college.
__And the ladies, do you guys connect when the men are gone?
__We're planning a trip to Aruba and they can't give us a hard time about it.
__And what do you think of these guys and their camaraderie?
__I'm jealous but supportive of it.
__Well, this story about your husband and friends will appear on my blog and in the January issue of Golf Digest.
__That's neat. It's too bad my Dad isn't alive to see it. He was an avid golfer and subscribed to Golf Digest. He would've loved to witness this.
Here are some more photos from the Ambush: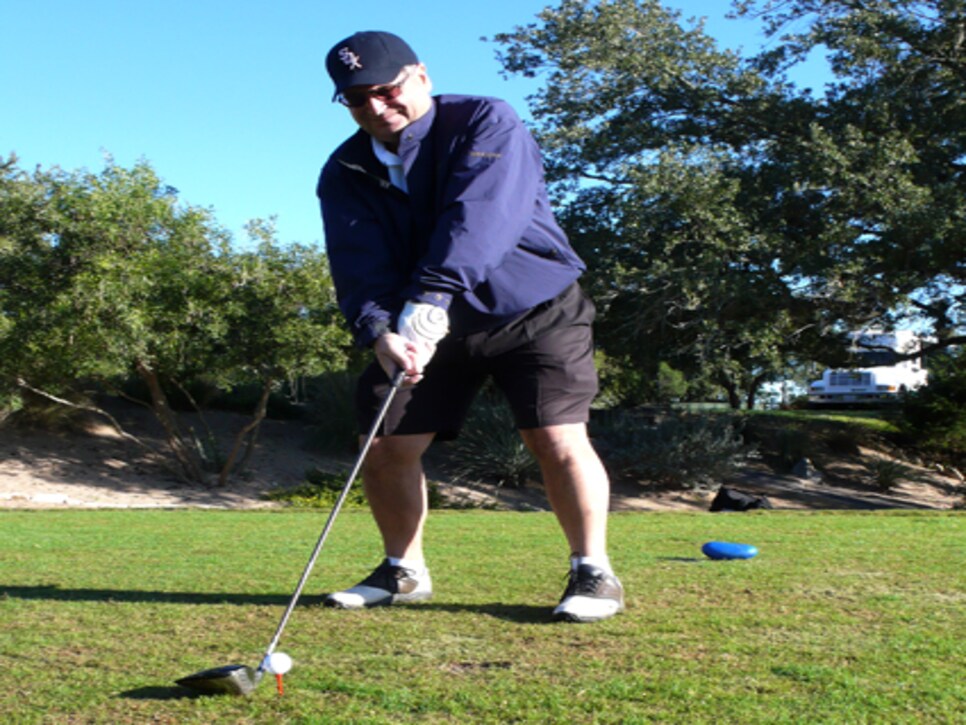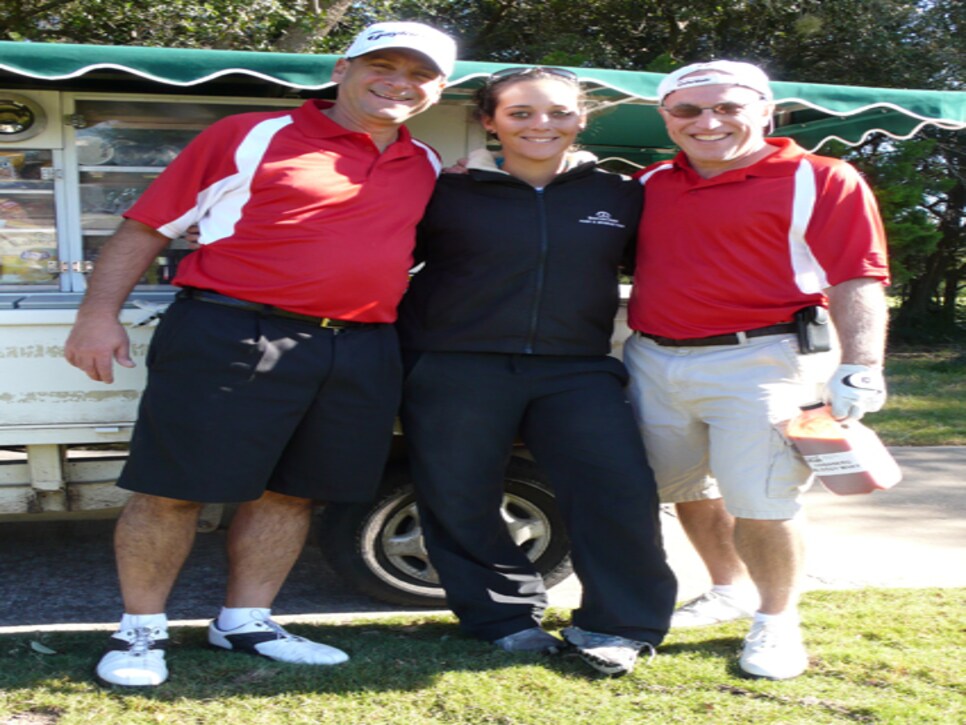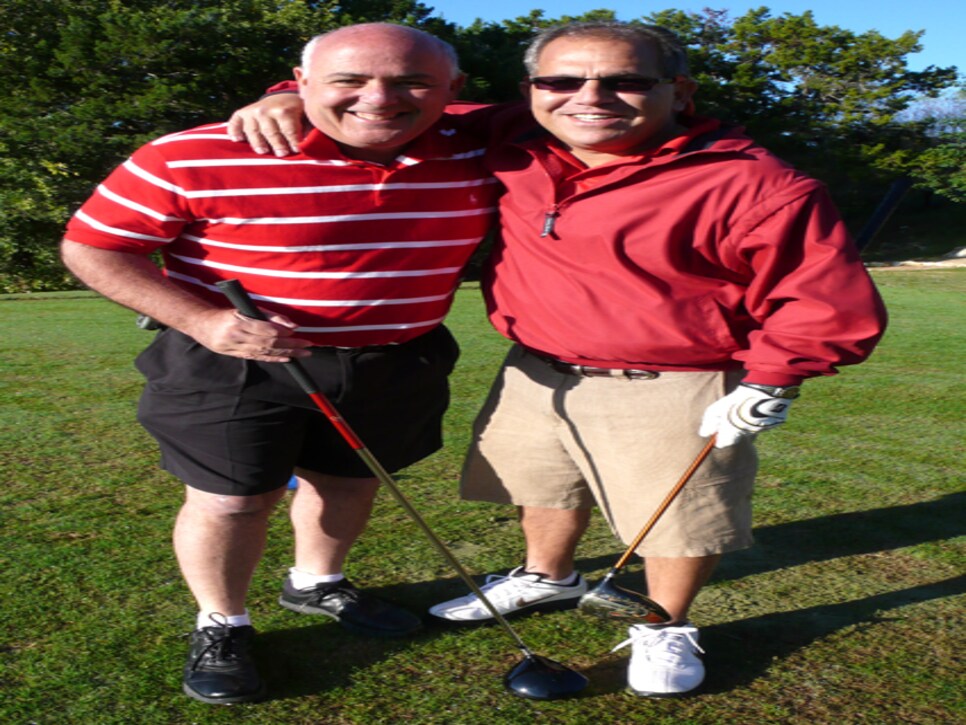 I can't say enough about Barton Creek in Austin as a potential buddies trip venue--especially in late October. These guys paid $540 for three nights of quality lodging (two to a very nice room), a complete breakfast buffet and unlimited golf on four courses (two Fazios, a Crenshaw and a Palmer) for three days. The week before they had seven inches of rain in Austin, but the day I arrived these guys got nothing but blue skies and a healthy dose of the big yellow ball. This is a shot of the property from my hotel window: