Courses
4 Nights, 7 rounds for $760!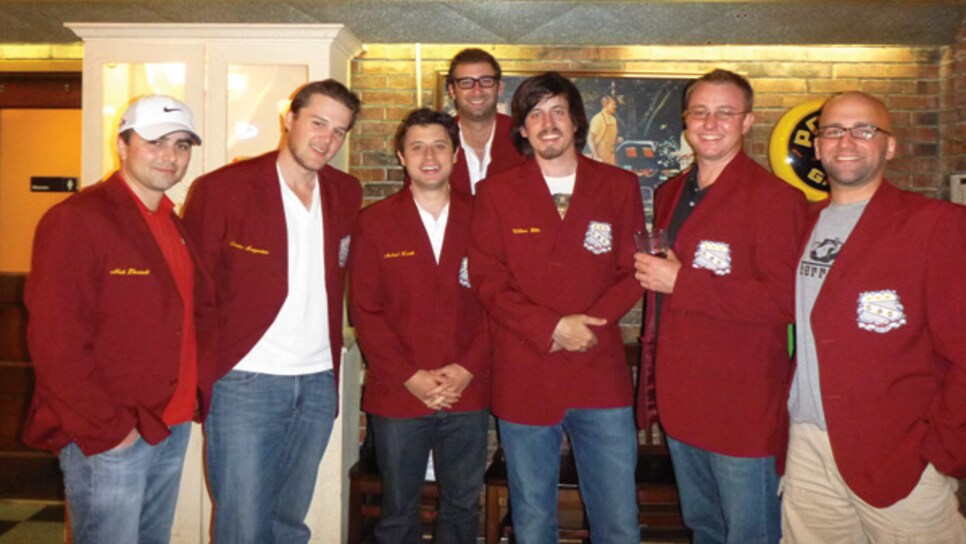 1. BIRMINGHAM, ALA. (May)
Fifth T.G.T. (Tripod Golf Tournament)
TRIP PLANNER: Michael Zerah
HISTORY: Started by "three amigos" from high school in California, this trip was designed to carry on their brotherly bond. From their website: "An exclusive fraternity for those who appreciate and love/hate the glorious game of golf while drinking excessively during the process, of course."
LODGING: Courtyard by Marriott-Prattville; Fairfield Inn & Suites at Auburn Opelika; Hotel Highland at Five Points South in Birmingham.
WHY THE ROBERT TRENT JONES TRAIL? Zerah saw an ad and read some positive reviews on golfdigest.com. He describes the Trail's customer-support team as "amazing" and says his trip planner helped him create "the perfect package for our party's size and budgets."
TRADITION: The champion gets his name engraved on the trophy and gets to pick the meal at the Sandbagger's Ball the next year.
__THE DEAL:__The rate of $760 per person includes seven rounds of golf, four nights of lodging and two rented minivans.
28th B.O.P. (Brotherhood Of The Pump)
TRIP PLANNER: Bob Prijatelj
HISTORY: After a few friends left Ingersoll Rand's Pump Division in the early '80s, trip co-founder Jimmy Stewart (pictured) hosted the first B.O.P. at Kingsmill on the James in Williamsburg, Va.
FORMAT: Two low nets of the foursome. They used to play 108 holes in four days. "We were young and foolish," Prijatelj says. "We never got to visit with each other, which was one of the main reasons we got together."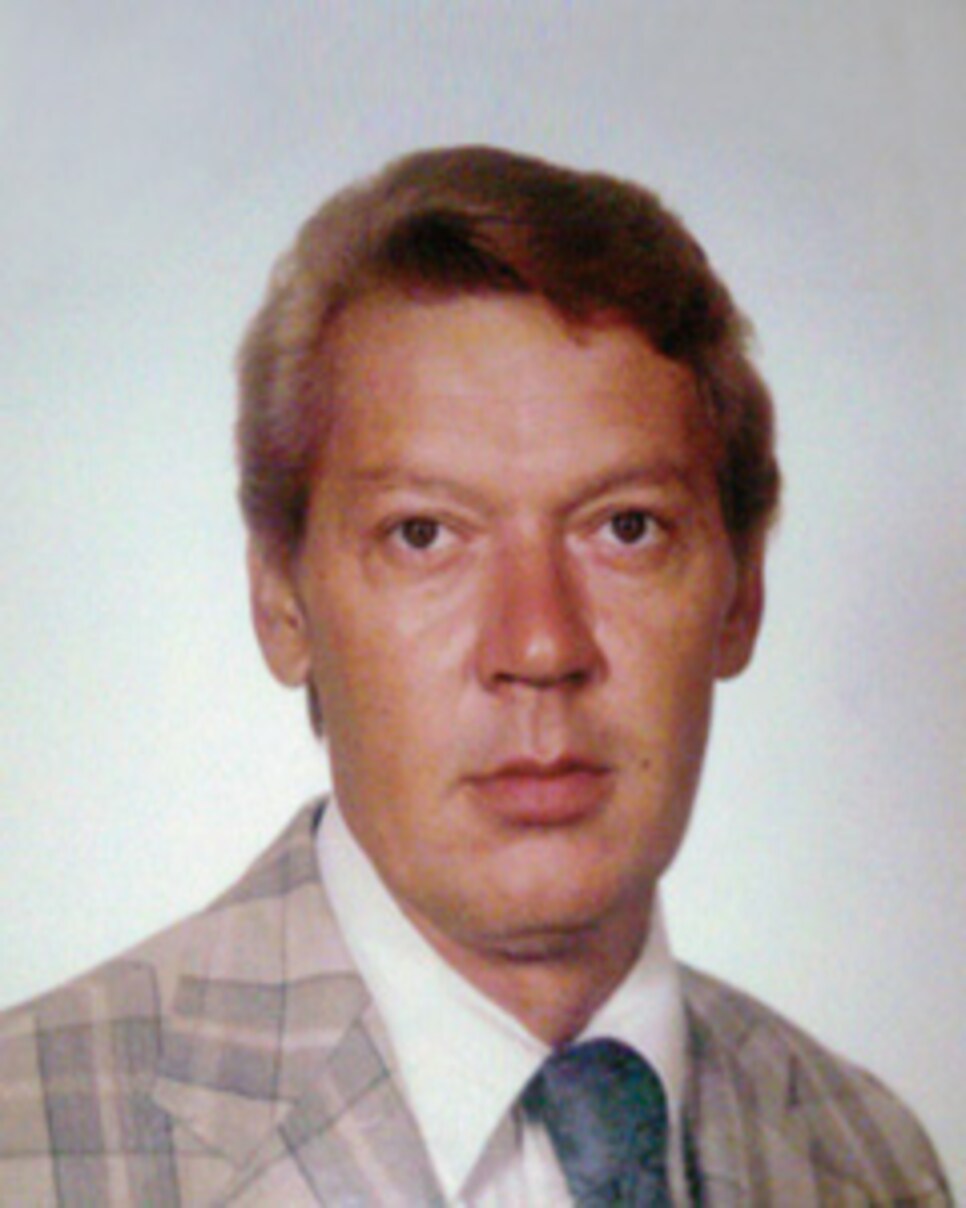 COURSES: After moving around the country, in 1998 "we fell in love with Mesquite," Prijatelj says. "Great courses at a reasonable price." Their favorites: Conestoga
LODGING: The CasaBlanca Resort and Casino. "This will be the seventh year.
The casino puts on a private Texas hold 'em tournament just for us."
TRADITION: The Jimmy Stewart Memorial. The last day of the trip is played in honor of Stewart -- one of the men who started it all -- who died of a heart attack while on the trip in 1992.
THE DEAL: $700 (double occupancy) includes four nights of lodging, three rounds, hospitality suite, poker tournament, golf and poker trophies, plus tipping.
3. NASHVILLE, IND. (July)
TRIP PLANNERS Andy Kelley and Brent Schmidt
HISTORY: Kelley and Schmidt, who played on Purdue's golf team, started the trip to stay in touch with college friends. "Andy and Brent very much wanted this to be an annual event that our core group will be involved with for years," says Chad Urban, the group member who submitted the itinerary. "With that, they decided to invite the wives and significant others. The ladies lounge by the pool and go shopping, while the guys play golf all day."
FORMAT: Two six-man teams in Ryder Cup format.
in Nashville, Ind. The resort has condos for rent on-site, a restaurant the group loves, and a bar that typically has live music.
TRADITION: Captain's Big Break Challenge. After a practice round, the two captains square off in a series of challenges for who gets first pick of the players: 150 yards out, bunker shot and chugging a beer.
THE DEAL: $500-$600 includes three nights of lodging, 72 holes of golf, carts, range balls, and the annual Crony Cup logo gift (shirt, umbrella, towel, etc.).
TRIP PLANNERS Andy Kelley and Brent Schmidt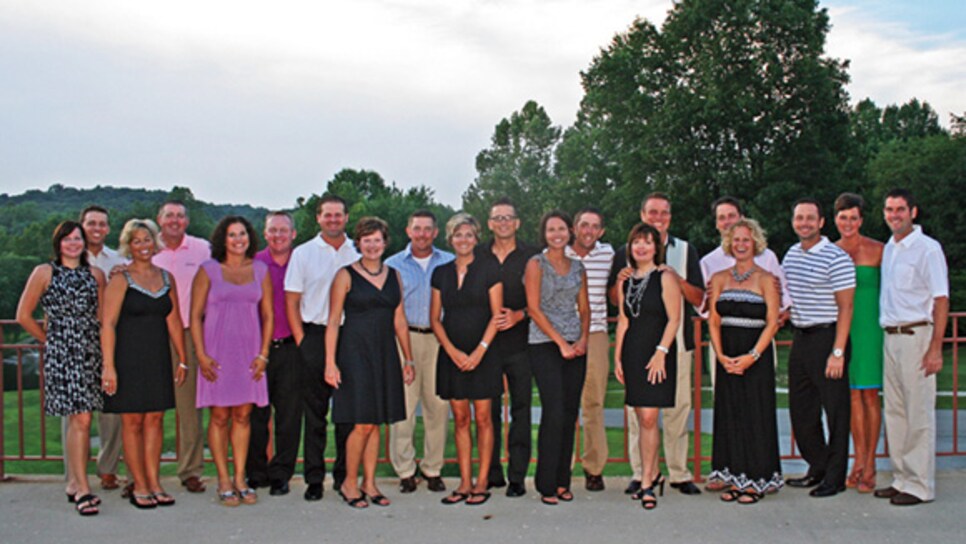 Golf Digest Ambush is all about the sharing of information. Every golfer knows his or her annual trip is the world's best, but we're always trying to tweak it, just a bit, to make it that much better. Now, nearly 50 buddies trips after beginning the popular Ambush feature, Golf Digest is hosting a buddies trip jamboree in Orlando, Oct. 21-23. Bring a buddy or a bunch of buddies and join us for three days of golf, food, drinks, gifts, prizes and, of course, a chance to share information. For $799 per person (based on double occupancy), you get three rounds of golf at the Waldorf Astoria Golf Club
(below), two nights at the Hilton Orlando Bonnet Creek, a welcome reception and dinner (hosted by yours truly), two breakfasts, two lunches, and a roundtable with experts who specialize in the world of golf and buddies trips.