The Loop
Amanda Blumenherst's husband sent to minor league camp
First baseman Nate Freiman, husband of retired (or not) LPGA player Amanda Blumenherst, failed to make the Oakland A's opening-day roster, despite a fairly productive spring training, and was sent to the club's minor league camp on Sunday.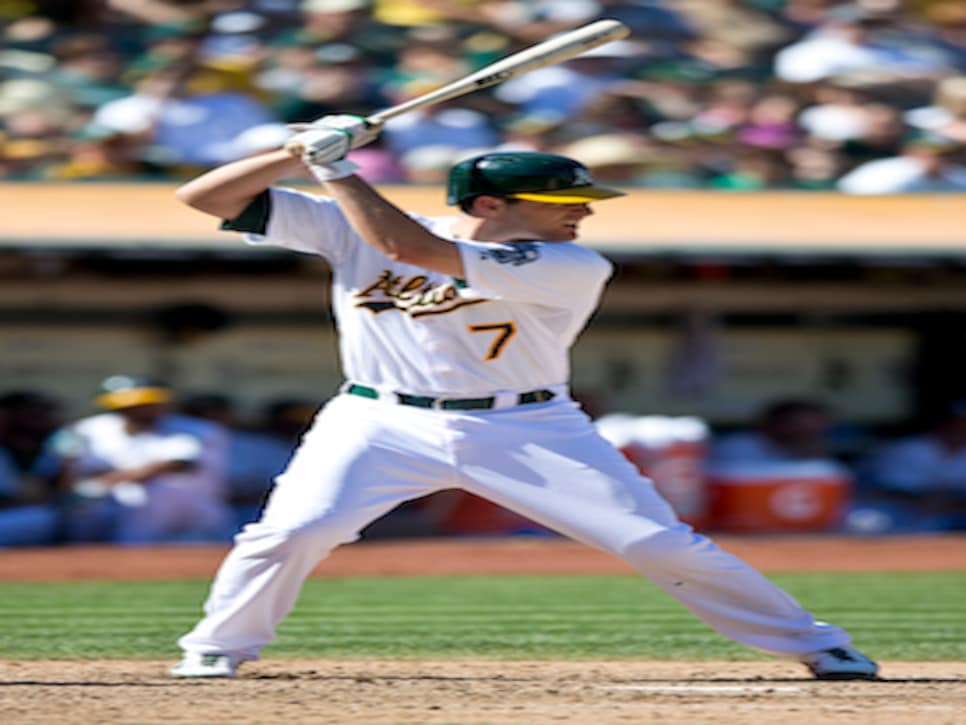 Last year, Freiman, 27, hit .274 with four home runs and 24 runs batted in in 208 at-bats for Oakland. He spent the entire 2013 season with the American League West champion A's, who were required to keep him on the major league roster for the entire season after acquiring him with a Rule-5 selection.
There was no such restriction on the A's this year. Freiman, a first baseman used exclusively against left-handed pitchers in 2013, batted .238 this spring, with one homer, but he drove in 11 runs, only one fewer than the team leader.
Blumenherst, who met Freiman at Duke, was a three-time college player of the year there. Late last year, she announced she was stepping away from the LPGA to spend time with Freiman, though she left the door open for a return at some point.
It seems likely that Freiman will return to the A's at some point this season. "I'm sure we will see the 6-foot-8 first baseman again this season," Susan Slusser of the San Francisco Chronicle wrote. "The A's know what he can do, and he's popular with his teammates and the coaching staff, a hard worker who is quirky and kind."