News
Despite an ugly finish in Italy, Alvaro Quiros walks away happy—and with a tour card back in his hands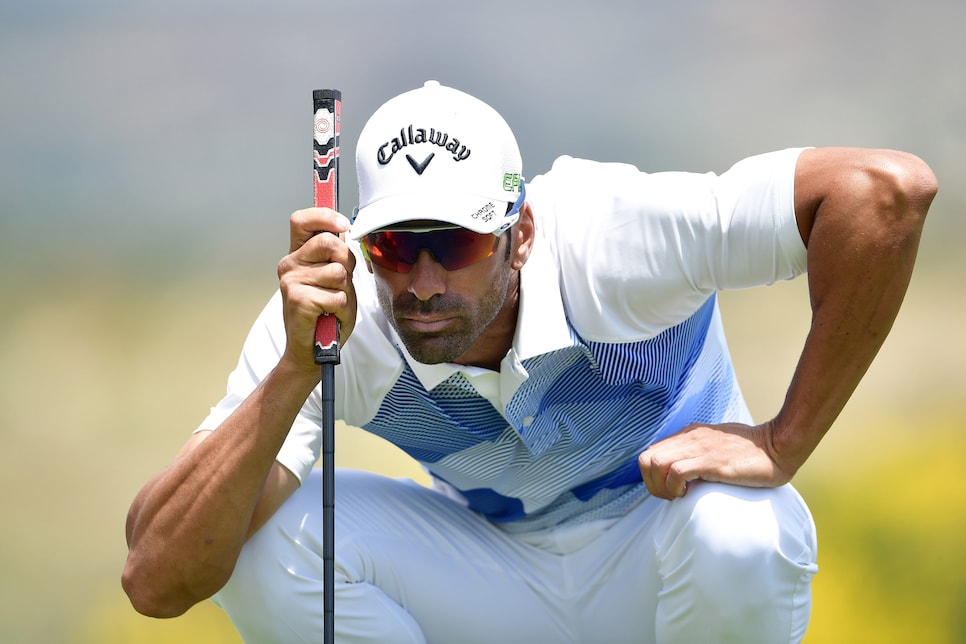 When Alvaro Quiros made his fourth birdie of the day, on the sixth hole in the final round of the Rocco Forte Open, he was 20 under par for the week and seven shots clear of his nearest challenger, Zander Lombard of South Africa. Game over? Not quite. Nine holes later, the 34-year old Spaniard's seemingly insurmountable advantage was gone and three holes after that he stood over a 12-foot putt for par on the final green at Verdure Golf Club on the Mediterranean island of Sicily that had to go in if he was to join Lombard in a sudden-death playoff.
To his eternal credit, Quiros made what might just be the most important putt of his once promising but recently hapless career. Then, two holes into the playoff, another par on the same hole was enough for the big-hitting Spanish native to claim the €166,660 first prize and, far more importantly, regain his lost playing rights on the European Tour. Last year, the now seven-time tour winner plummeted to 134th on the Race to Dubai and was forced to return to qualifying school, where he failed to earn back his card.
In truth, Quiros' recent numbers have been shockingly bad for one who, when he won the season-ending DP World Tour Championship in 2011, seemed on the verge of stardom. In 2015, Quiros managed only four top-20 finishes and finished 128th on the European money list. Only that far off victory and its five-year exemption kept him on tour. En route to finishing even lower on the Race to Dubai in 2016, Quiros missed 15 cuts and had only one top-20 finish. Little wonder then that he began his week in Sicily ranked 703rd in the world.
This year, demoted to the Challenge Tour and the occasional start in European Tour events, Quiros showed little sign of recovery, although a final-round 65 in Portugal one week ago hinted at past glories. Only once in five Euro Tour events had he qualified for the weekend. He was seemingly going nowhere, and such poor form was certainly the dominant feature of his stumbling play over the closing 12 holes of this latest victory. The birdie on the sixth hole was Quiros' last of the final day, his only deviations from par thereafter four bogeys and a double bogey on the 16th. It was ugly stuff marked by a seemingly endless run of missed fairways and, it must be said, painful to watch.
Still, somehow he got it done.
"I'm very happy," Quiros said. "Obviously it shouldn't be like that, but at the end it's a victory and that's the most important thing. It's been a little bit of a mess. The game wasn't that bad. Just the last few holes I started to struggle with the wind left-to-right. I didn't have an idea how many shots I was leading by. What I knew on 18 is I had to make a putt to halve with Zander."
Spare a thought also for the man in third place, Li Hoitong of China. Having finished much earlier on 13 under par, Li understandably assumed he was done for the day. But by the time the two leaders were coming up the 18th hole on 14 under, he was scrambling to retrieve his clubs from the bus that was due to carry him and other players to the airport. In the end, it was all to no avail. Li missed the playoff by a shot. And the bus by maybe five minutes. Golf can be such a cruel game.