Courses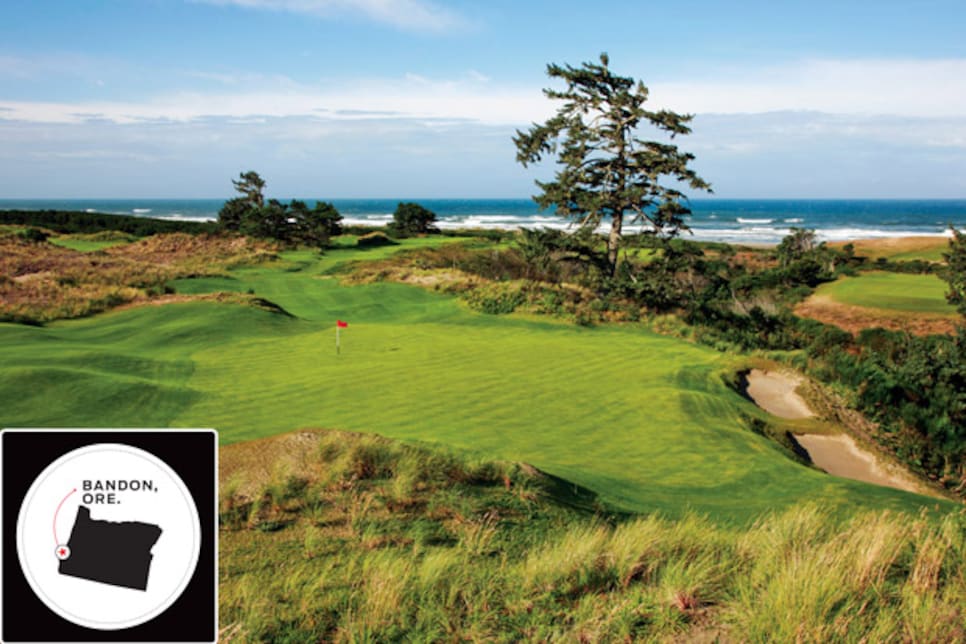 The Preserve's 11th (95 to 142 yards) overlooks the final holes of the Bandon Dunes course.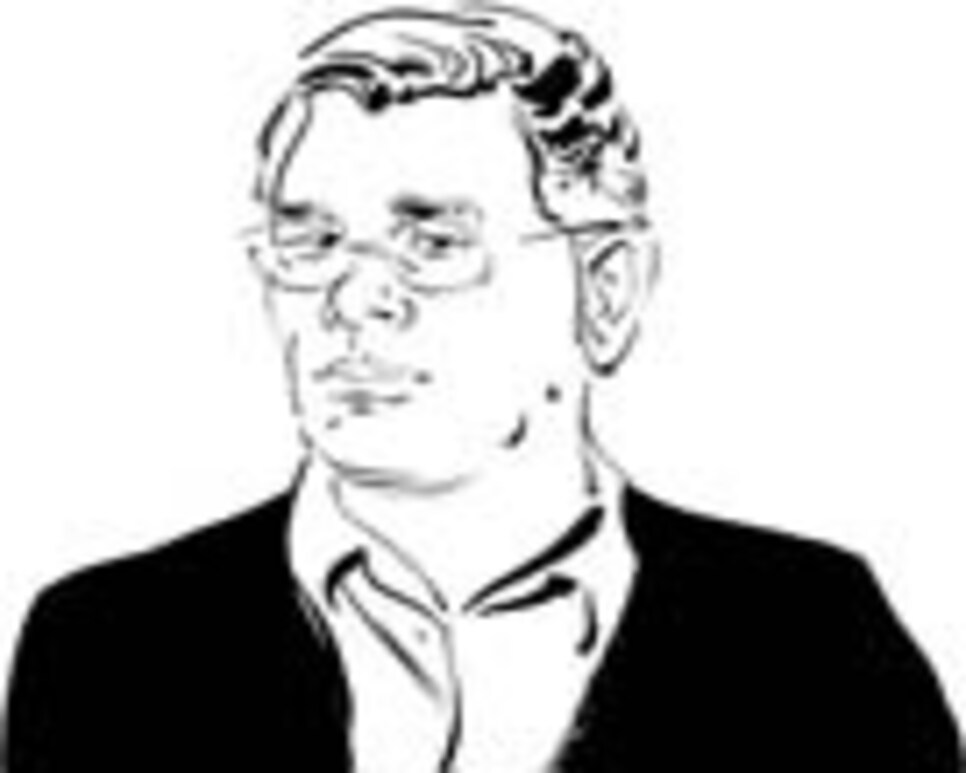 resort on the coast of Oregon, the 1,609-yard, 13-hole Bandon Preserve course, is not a trifle but a truffle. It's a delicacy to be savored for its rarity and its pleasures. What Bill Coore, Ben Crenshaw and their band of builders created amid ragged, jagged sand dunes adjacent to a deep ravine must be seen, walked and embraced to fully appreciate. The topography tumbles, the ocean panorama engulfs, the setting captivates, especially on a dew-covered early morning or during a blazing sunset. Don't call it a par-3 course. Par isn't even listed on its scorecard. Call it an approach course, a baker's dozen of shots 63 to 150 yards on a routing that tackles every conceivable direction of ocean wind, from a variety of angled tees to a collection of putting surfaces that are deceptive and daunting. No need for a caddie or GPS. By the time you feel warmed up, you've finished and are ready for more. Scampering over dunes to half-hidden greens, playing make-believe recovery shots and putting over some occasionally outrageous contours, we feel like kids again at the Preserve. Not for nothing, it's No. 3 on Golf Digest's exclusive new ranking of America's 50 Most Fun Public Courses
. I'm convinced a short course of this caliber can make it as a stand-alone. In fact, I recently played one--The Links at Terranea
in Rancho Palos Verdes, Calif. If we're lucky, these kinds of courses will be the next trend, the next step in the evolution of golf in America. We just have to work to make them more affordable.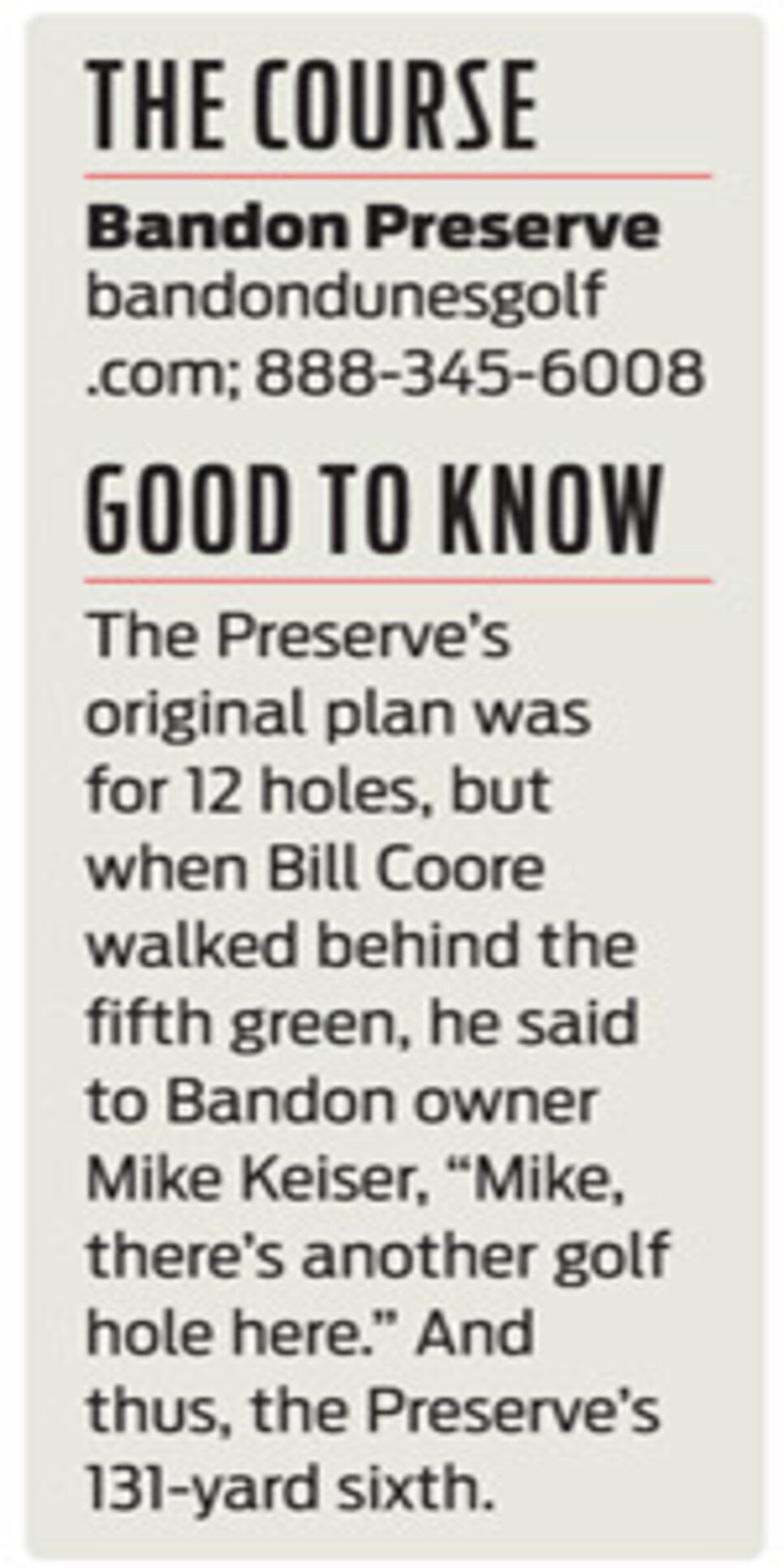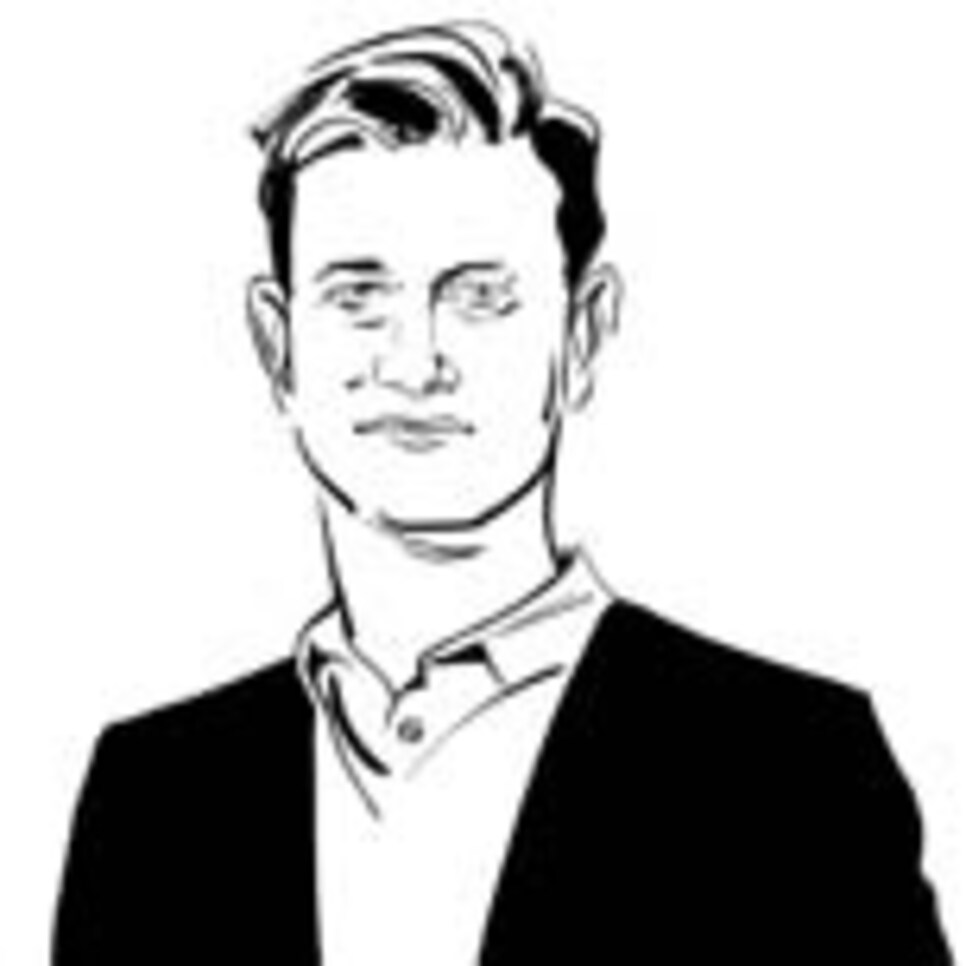 Bandon Dunes is a numbers game: How many holes can you play in a day? In keeping with Ron's food theme, anything less than 36 feels like ordering fish at a steakhouse. And yet there's a reason why ahi tuna is on the menu. Bandon Preserve, more like a petit filet, is a brilliant addition to the resort. You can play all 13 holes from the front tees in a little more than an hour and never hit more than a pitching wedge. You'll have an ocean view from almost every tee or green. For the sadistic few who think 36 in a day isn't enough (guilty), you'll appreciate an emergency 13. You'll also like the snack shack, accessible from holes 4, 8 and 11. I recommend a skins game as an eightsome, drinking beers and making birdies as the sun goes down. If you're anything like the group of middle-age men I met at McKee's Pub--who told me they haven't played 36 under the same sun since they were sophomores in college--18 on a big course in the morning followed by 13 at the Preserve in the afternoon is as good as the meatloaf. For some, the Preserve's $100 green fee might be too rich, but the third round in the same day at Bandon Dunes is always free, so it was more than worth it for me the way I worked the Preserve into my schedule. And from Nov. 1 through May 1, the Preserve's green fee is half-price. Management will remind you that all net proceeds from Preserve's green fees are donated to the Wild Rivers Coast Alliance.