The Loop
All the stories about Tiger Woods these days are the same. Here's the template
*Have you noticed the series of stories in recent years quoting some golf authority about Tiger Woods' on-course struggles? We have. What we've also noticed is that many of these stories follow a similar template. Like this:
Tiger Woods used to be really good but now he isn't as good, a  ___________ (A. disgruntled former employee / B. crusty old player / C. random guy in my foursome) said on Tuesday.
In _____________ (A. an exclusive interview / B. series of misspelled tweets / C. rant while waiting for the third green to clear ), __________ said Woods  _________ (A. has lost his intimidation factor / B. doesn't practice as hard as he used to / C. "looks beatable if I got four a side. Maybe even three if my brother-in-law lent me his new driver. ")
"He used to be ______________ (hyperbolic statement about Woods making every putt) but now he _____________ (hyperbolic statement about how he can't get the ball airborne)," he said.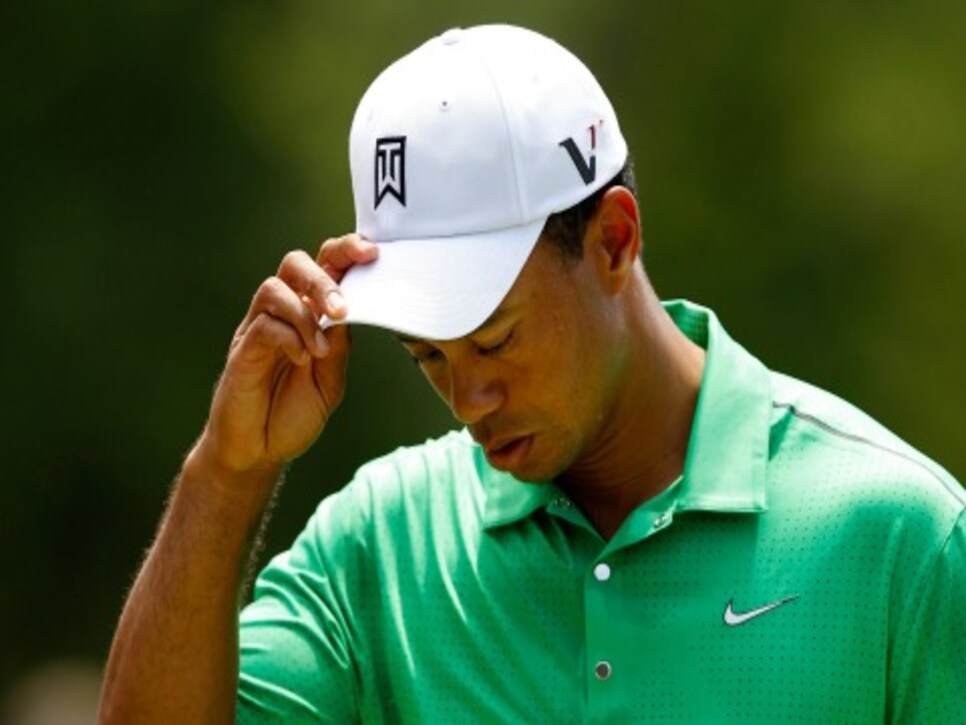 "What's clear is that he needs to go back to ___________ (A. "Butch" / B. "Hank" / C. "wearing mock turtlenecks.").
On the subject of whether Woods would catch Jack Nicklaus' record of 18 majors,  ____________   said  Tiger _____________ (A. "just needs that next one to get over the hump / B. "has no chance. Like none. Seriously, stop talking about this." / C. "needs to win  four more, right? I just did the math in my head."
Woods' health has also been a recurring subject.
"The fact that he's been injured a lot proves  he _________  ( A. "has worked out too hard" / B. "hasn't worked out enough / C. "should try power yoga. It's done wonders for my glutes.").
Despite that, ______________ said Woods is still the runaway favorite to win the Masters.