The Loop
Alexander Levy delivers an instant-classic club twirl in Euro Tour win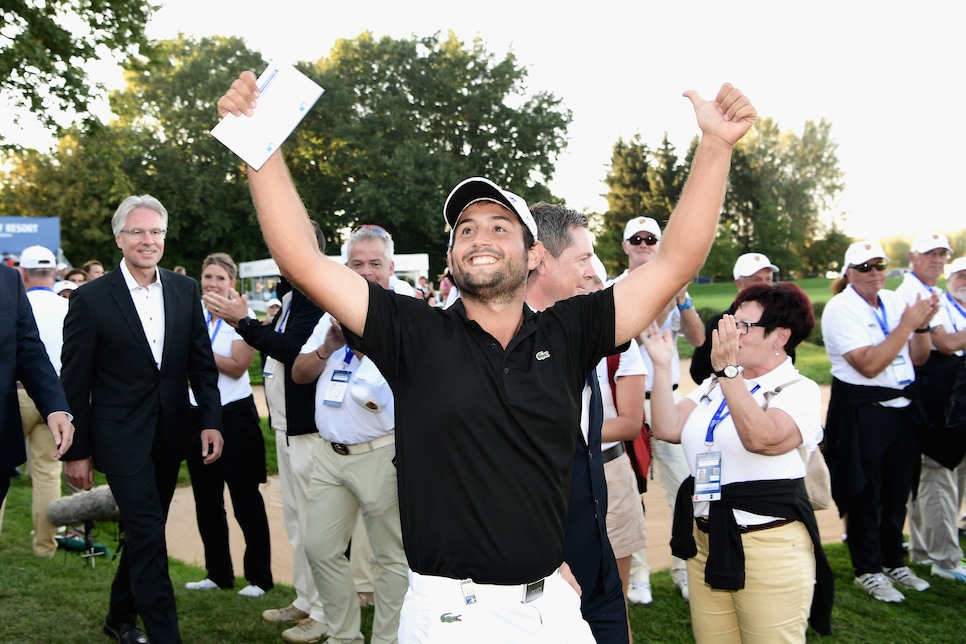 In the highly unofficial "Tour Sauce" rankings, I never thought Tiger Woods' club twirl at the 15th at Augusta National would be topped:
On Sunday, I was happily proven wrong by Alexander Levy. The 26-year-old Frenchman was engaged in a playoff battle with Ross Fisher at the Porsche European Open when he displayed this instant-classic club twirl on the second extra hole:
His reaction after sinking the putt is just as strong, but good gravy, that club twirl. It was especially magical, given Levy wasn't exactly at tap-in range with his second shot.
Levy's win is his third career victory on the European Tour, making him the youngest Frenchman to reach that milestone in the circuit's history.