The Loop
Ain't love grand? Man gives wife hilariously oversized putt-putt memento for anniversary gift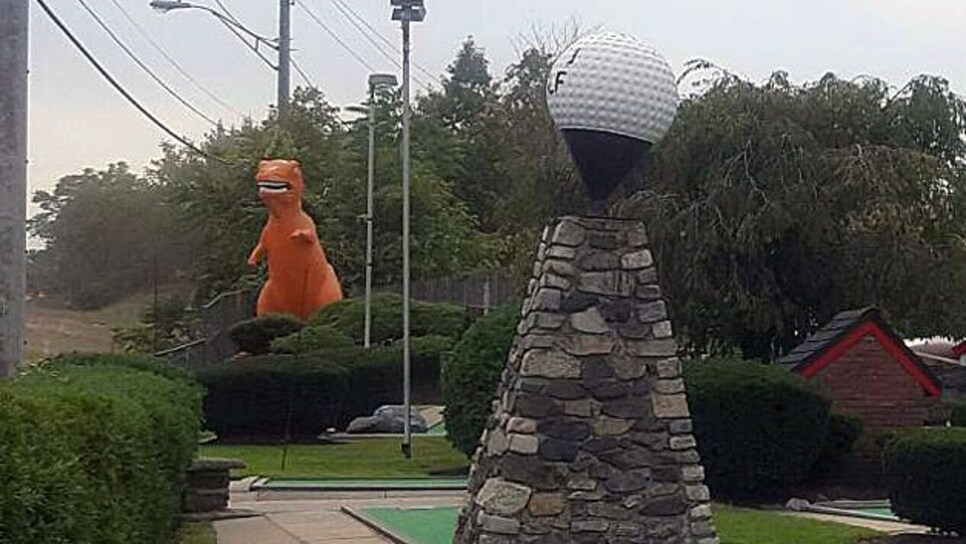 We've all heard that golf is a good walk spoiled, but for one Massachusetts couple, the game was a conduit into their romantic affair. John and Kelly Packowski met at a putt-putt course as teenagers in 1985, a date John told a CBS Boston affiliate that was love at first sight. "We saw each other across the golf course and started talking," he said. "And the rest is history. I was on the windmill, and she was on the moon part, and we sort of saw each other across the golf course." The two returned to Route One Mini Golf Course in Saugus every year on their anniversary to commemorate their affection.
Alas, the putt-putt recently went under, putting an end to the Packowski's annual soiree. So John did the next best thing: he purchased an oversized golf ball from the course and gave it to Kelly as a gift on their 25th wedding anniversary.
"From the road, I thought it was a lot smaller than it actually is," John told CBS. "But it barely fit in the back of my SUV."
The couple has a small green in their backyard, which will house their souvenir.
"We're really excited to have it in our home, and to keep the memory alive," John remarked. "We'll always have a special place in our hearts for Route One Mini Golf."