News
After dealing with family issues, Jason Day looks set to play at the Masters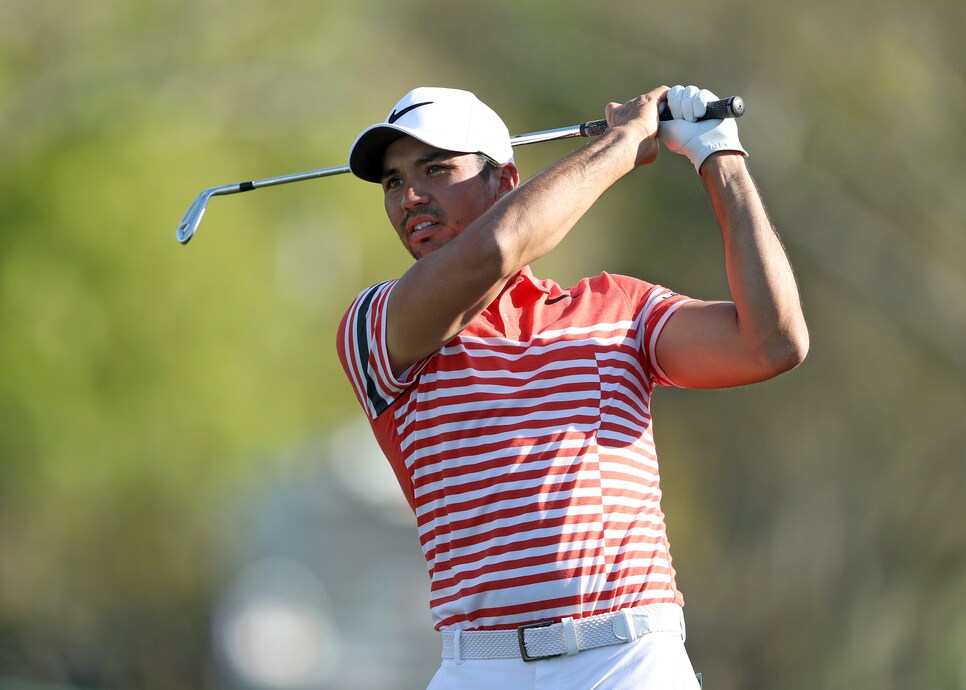 Two weeks ago, Jason Day's Masters participation was up in the air. Day withdrew from his opening round-robin battle at the WGC-Match Play in Austin, unable to concentrate on golf with the weighing gravity of his ailing mother's operation. Even after a successful surgery, Day's Augusta plans were unknown, understandably waiting to see his mother's progression before committing to the tournament.
However, after receiving a promising outlook for his mother, Day spent the weekend practicing at Augusta National, and by all indications looks set to play this week.
"For the first time in about a month and a half I was happy to be on the golf course. I was enjoying myself again," Day told the PGA Tour's Ben Everill. "It's been really, really hard to enjoy myself. But I think things are starting to brighten up. So it would be nice to get back on track here."
According to Jim McCabe of Masters.com, Day's wife has remained in Columbus to attend to his mother, and that other friends are helping the family in his absence.
"Obviously, we still have to wait to see (about) chemo," Day said to McCabe, "but we feel much better about things."
Because of the off-the-course distractions, Day's 2017 hasn't quite left the starting gates. He has one top 10 in five events and two WDs -- aside from Match Play, Day also pulled out of the WGC-Mexico Championship because of the flu. Combined with Dustin Johnson's hot start, Day lost his hold on the No. 1 world ranking.
Luckily for Day, he's had success at the Masters, with a runner-up finish in 2011 along with a third-place showing in 2013. Last year he was five under through his front nine, but stumbled on the back -- which included a triple-bogey on the 16th hole. He ultimately finished T-10.
Most importantly, his mother is in a better state of health, one that should free Day's mind and allow him to perform to his potential this week.