The Loop
After 2001 Open Win, Duval Blends Golf and Family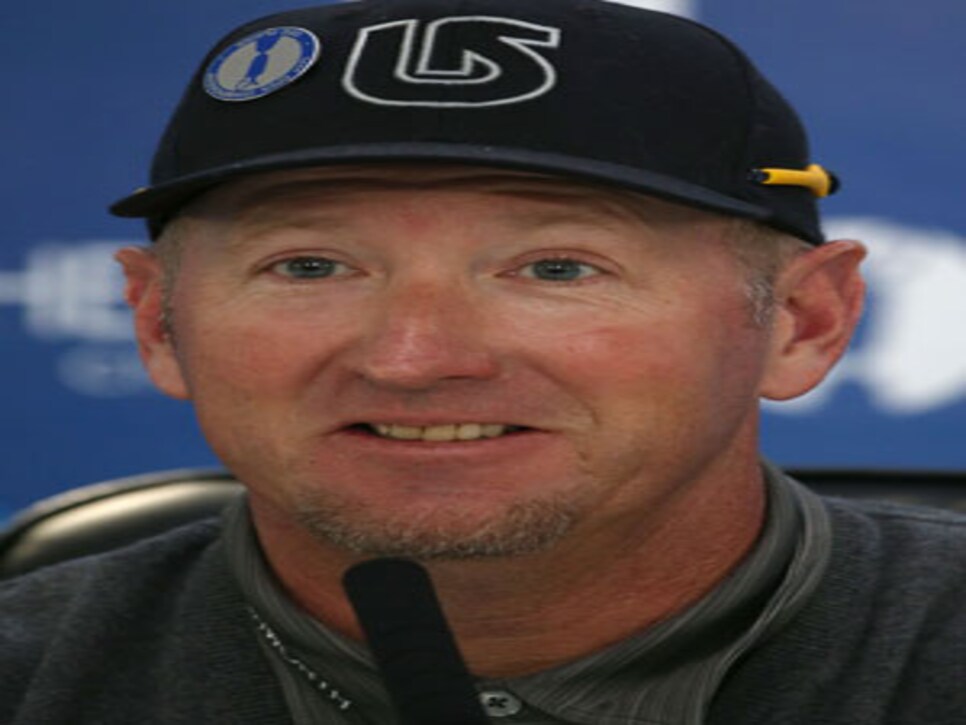 LYTHAM ST. ANNES, England -- David Duval remains a fascinating study of golf and life 11 years after winning the Open Championship here, and Wednesday he featured his unique blend of angst and edge now tempered with personal fulfillment.
"My life has blown up exponentially, in a wonderful way," he said. "Back then it was all about me and all about golf, just like the majority of people who have marched through here." With his oldest son, Deano, in attendance this week, a family life has taught Duval "there are some things that are a little more important. . . . I'm pretty lucky to not be the same person I was 10 years ago, 11 years ago."
Not that he isn't still trying to play golf at the highest level, but you can add knee problems to the long list of injuries that have limited Duval for years. "Yesterday I hit three or four shots that almost put me down," he said. "I've worked my tail off. Unfortunately for me I've had multiple nagging little injuries. I've had tendinitis in both shoulders; I've got it in my elbows; I have bone bruises in my knees right now; I have a back problem that's well-documented; had tendinitis in my wrist; I've had vertigo. Is that it?"
Talking about all that history is "like kicking a dead horse," Duval said. It's part of why he doesn't relish the kind of attention that Tiger Woods receives. "I'm not one to even imagine the microscope under which he has to live." One example: "I wouldn't hesitate to have a beer with him, but it would probably have to be hidden in some house somewhere," Duval said. "It's not like he can go to the pubs. And that sucks that he can't do that. And we stroll in town and have a beer and a pizza, and it's fun. . . . To not be basically allowed to do that -- would you like to do that? Would you like to live that way? No. It's tough. I wouldn't want it."
But winning again is something Duval does want. Asked if he could win this week, he replied, "Absolutely." Returning to Lytham for the first time since that victory in 2001 brought back some vivid memories. "I haven't had reason to make the trip here, so it was kind of cool to see my name on the club board, in the gold ink on the wood, along with the other tournaments they have," he said. "It makes you feel like you're part of the club."