I Was All Work And No Play Until I Found Golf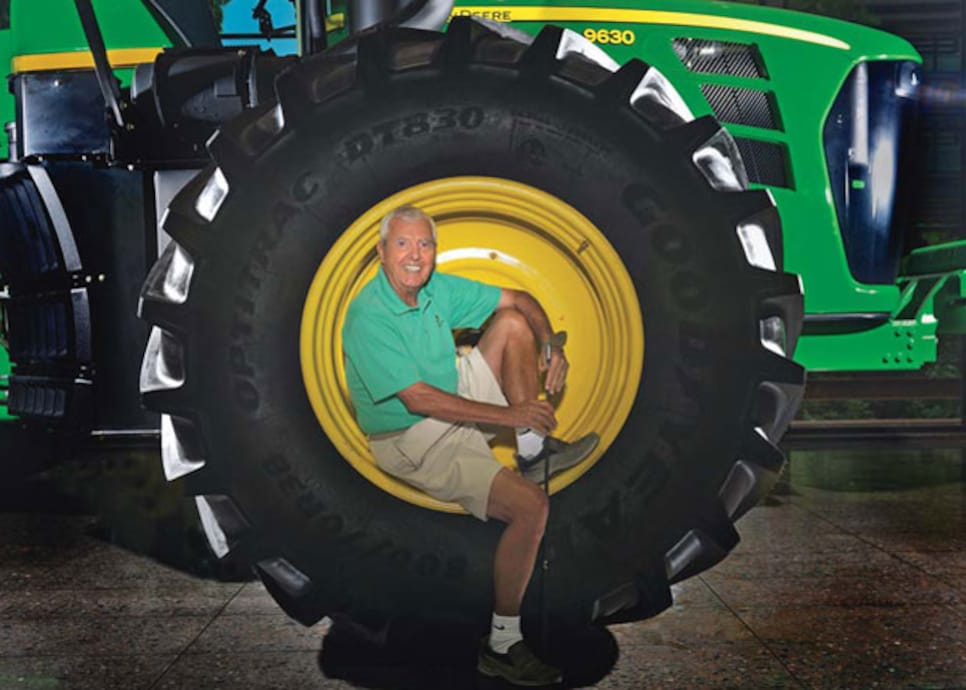 Frybarger says playing golf took his mind off his job.
In 1962, when I was 32, I had an opportunity to become the executive art director for the John Deere Corp. During my interview, I was asked if I had any hobbies. "My work is my hobby," I said, and I was being honest. An arty kid who grew up painting and drawing, I felt blessed to have passion for my work and had time for little else.
I got the job and suddenly had 22 employees working for me. There were a handful of naysayers, perhaps bitter from being passed over for the job, who believed I was too young to handle such a large staff. The kid won't make it, they whispered, waiting to take my job if I failed.
By working hard, often nights and weekends, I hoped to project an attitude those working with me would follow. It was an exciting time to be at Deere. No longer satisfied to sell only agricultural products, the company was aggressively expanding its line worldwide to include industrial earthmoving equipment and lawn and garden products. I'd come a long way, yet strangely full circle, since the $14 I'd earned painting the lettering on an older friend's two construction trucks when I was 15.
I wanted to succeed so much and got caught up with making money. My wife and two kids, who I'd transplanted from Cincinnati to Moline, Ill., were understanding of the scant time I spent with them. I wish it hadn't been so.
Less than two years in, on an April morning at 9:30, I started to have severe chest pains. Paramedics rushed to my corner office on the seventh floor and carted me to the hospital. After three days I was transferred to the Mayo Clinic in Rochester, Minn. There the doctors diagnosed my problem as "an acute anxiety attack." Apparently, they said, I had been unaware of the mounting stress in my life. The responsibility I perceived from a challenging job, a beautiful wife and two children to support, a new home, cars and all the other material needs of life, had proved more than I could physically and mentally bear.
I took a month's leave, and toward the end of this recuperation a salesman from a printing company I normally had lunch with, Monty Pollner, invited me to go walk nine holes with him. I had never played golf and had many times questioned the wisdom of wasting hours on a course, yet I enjoyed every minute. We took along a bottle of wine, and I didn't play very well but became instantly hooked. The all-consuming concentration was a release. I liked how when I swung the club it was impossible to think about anything else -- a situation back at the office, for example.
After returning to work, I began playing golf by myself early in the morning, often waiting for the fog or darkness to lift so the first green could become visible. My wife, who played golf as a teenager, teased that she could beat me and soon started joining me for twilight rounds. When our children began to play, we joined Short Hills Country Club, and the sport became a family affair. I still worked hard, but now my life had balance. Financial success wasn't everything, I realized.
When I was a child I was intrigued by my German immigrant aunt who would always say when leaving our home after a visit, "The good Lord willing, I'll see you again soon."
Well, the good Lord willing, I'll turn 80 years old this fall thanks to golf. My wife of 55 years and I plan to celebrate by teeing it up. The perfect foursome of our family has inhaled healthful on-course breezes in Hawaii, Colorado, California and Scotland, but our next round together at old Short Hills will be just as precious.