There's No Suffering With A Golf Addiction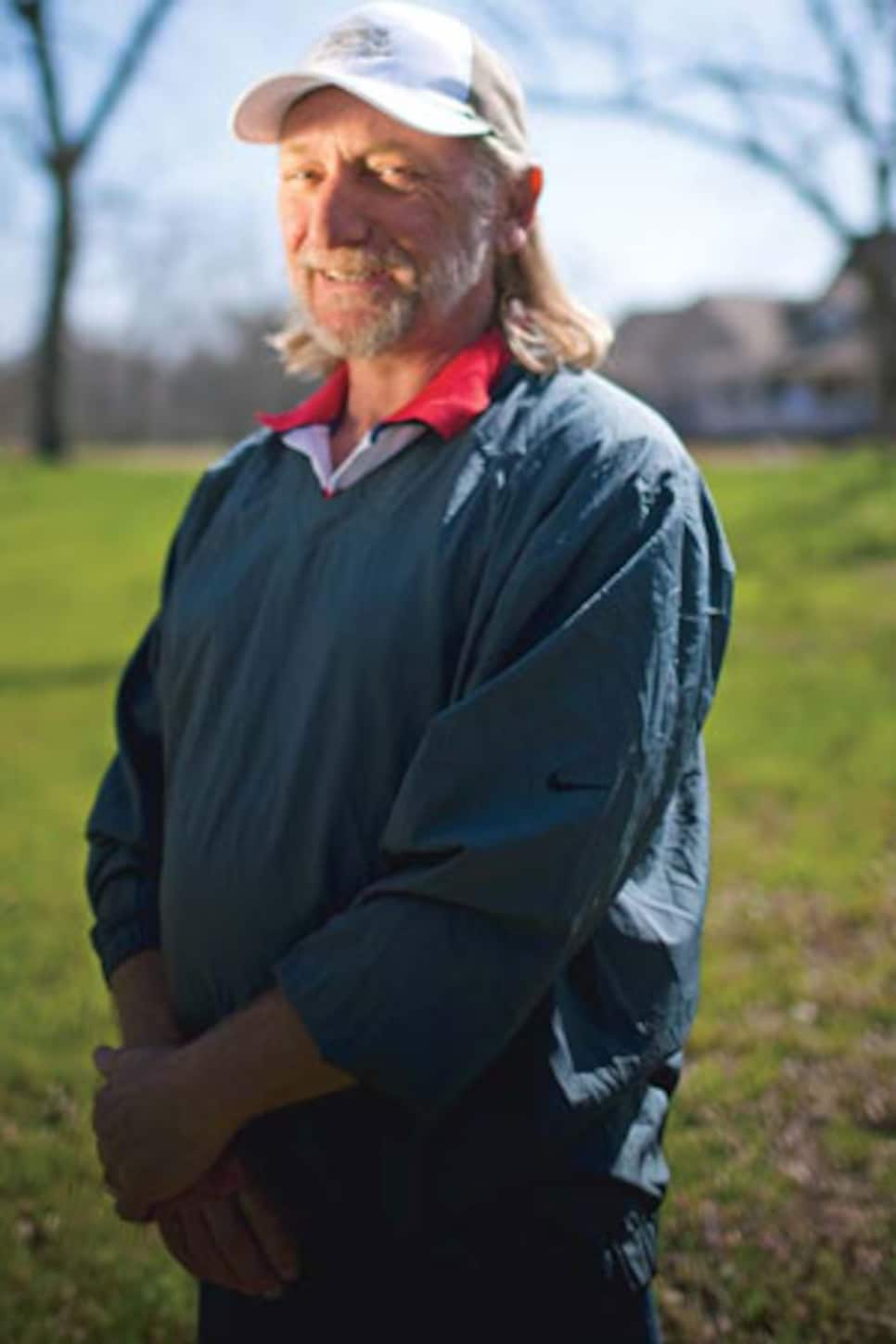 I remember when things started to go bad. I was 16, and it was the first Friday night I had my license. I drove an older friend to the liquor store to get a bottle of Boone's Farm Strawberry Hill. A half-hour later I gave him money to go buy another. I wanted to get drunk. I wanted popularity and confidence with girls, and in 1972 rural Georgia, drinking seemed like the way to get both. So began my life of addiction, a life surrounded by no-good friends always trying to get things out of me.
After high school I went to agricultural college. A friend introduced me to acid, and I liked it, so I started tripping everyday, sometimes by myself. You're not going to get popular shut off in your room, but my head got so messed up I didn't realize that. I dropped out of school, and my parents suggested I check into the Bradley Center, a mental institution in Columbus, Ga., so I did. The doctors told me I had schizophrenia. I got prescribed Thorazine, which was pretty much what they prescribed everybody then, regardless of age or condition, to sedate them. Ever hear of the Thorazine Shuffle? It's when all you can do is shuffle your feet across the hospital floor.
One weekend home on leave I took my three days' supply of meds at once. All I remember is a brush pile on my parents' pecan farm, which in my haze I decided to burn. My polyester pants melted instantly, giving me third-and fourth-degree burns on 90 percent of both legs. I spent four months in intensive care hooked up to a morphine drip and received multiple skin grafts. Before I could eat solid foods my high school girlfriend, Eva Jo, came to visit. She sat on my bed and drank Miller ponies with me. She didn't sneak them in; my mom had brought them to the hospital at my request.
My dad ran a Holiday Inn in Cordele, right off I-75. After I got out of the hospital and went through physical rehab to learn to walk again, I started working there a few hours a day. Most of the time I just sat behind the desk, bored. But I drew a check, and eventually I got back into drugs.
Behind the inn was a defunct driving range. It'd been built with lights in the '60s for a local pro, Vasco Landrum, to give lessons at night, but it never really got going. One day my older brother was out there getting a lesson with Vasco -- shagging balls because there was no picker -- when I wandered out. Vasco handed me a 7-iron and showed me how to grip the club. After a few bad shots I hit one pure, with a little draw, and the feeling that traveled up my arms was like nothing I'd experienced. From that day on Vasco was like a second father to me. Every day the two of us hit balls, ate fried chicken, greens and corn bread at the buffet, then played 18 or 27. Very rapidly, golf took the place of drugs in my life.
I wish I could tell you I lived happily ever after. But at 30, I got married to a real partier. I can't say it was her fault, but I went back down that road alongside her. Cocaine. Crack. Drinking on the job.
We got divorced, and I decided my life had to change. I went to an AA meeting, and wouldn't you know it, I ran into Eva Jo. "You're the last person I expected to see here," she said. I tried getting her to go out with me, but she wouldn't. I met some golfers in AA, and we got a regular group going. I was disgusted with my game at first, but the fever came back. Golf helped me stay sober for six months, and finally Eva Jo relented to go to an R.E.M. concert with me. Two months later we got married. Now we're coming up on our 15th anniversary, and neither of us has had a slip in all that time. Our three children (from previous marriages) all play golf.
Golf gives me sanity. It's my outlet to forget about other problems. I'm retired and play three times a week. I like having a measurement of success; last time I checked I was down to an 8.7 Handicap Index. I play in pants because I can't expose my scarred legs to sunlight. Some of my golf buddies drink, some don't. I won't forget the feeling of that first pure 7-iron -- better than any drink or drug.