The Loop
Adjustable weights give Rife's Switchback putter added, well, heft
From the beginning in 2005, most of the attention involving Rife putters focused on their faces, which feature parallel grooves designed to improve initial roll. But the company's new Switchback is attracting interest for what's going on behind the scenes, so to speak.
The classic heel-toe-weighted shape embraces the modern trend of adjustability by allowing golfers to change the weight of the head between 350 and 380 grams.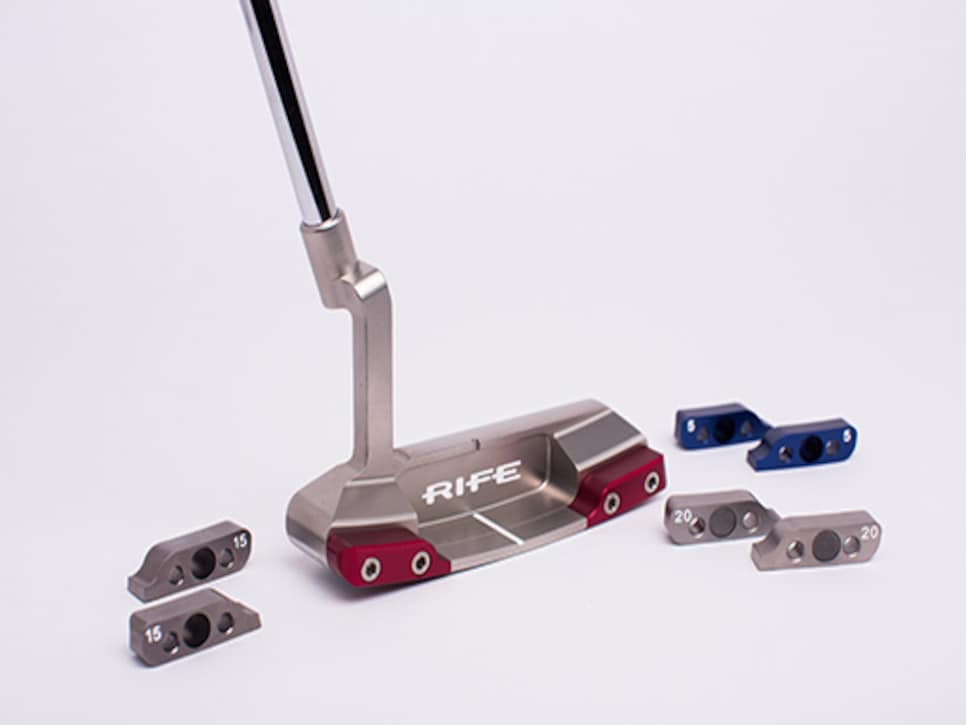 Unlike other adjustable-weight putters that use weight ports in the sole, the Switchback ($200) turns the rear heel and toe sections into interchangeable weights. It comes with five-gram and 20-gram weights, and 10-gram and 15-gram weights can be purchased additionally.
The weights can be changed to adapt to different green speeds, and different weights can be combined to change the amount of toe hang to better match a player's stroke.
*Interested in more stories on equipment? Signup to receive Golf Digestix, a weekly digital magazine that offers the latest news, new product introductions and behind-the-scenes looks at all things equipment. *