Adidas releases an ultra-light golf shoe
Golfers walk more than four miles in any given round, so the weight of a golf shoe matters. But it's not the only thing that counts. With its new adizero Tour, Adidas has taken measures to design an ultra-light shoe that's also stable.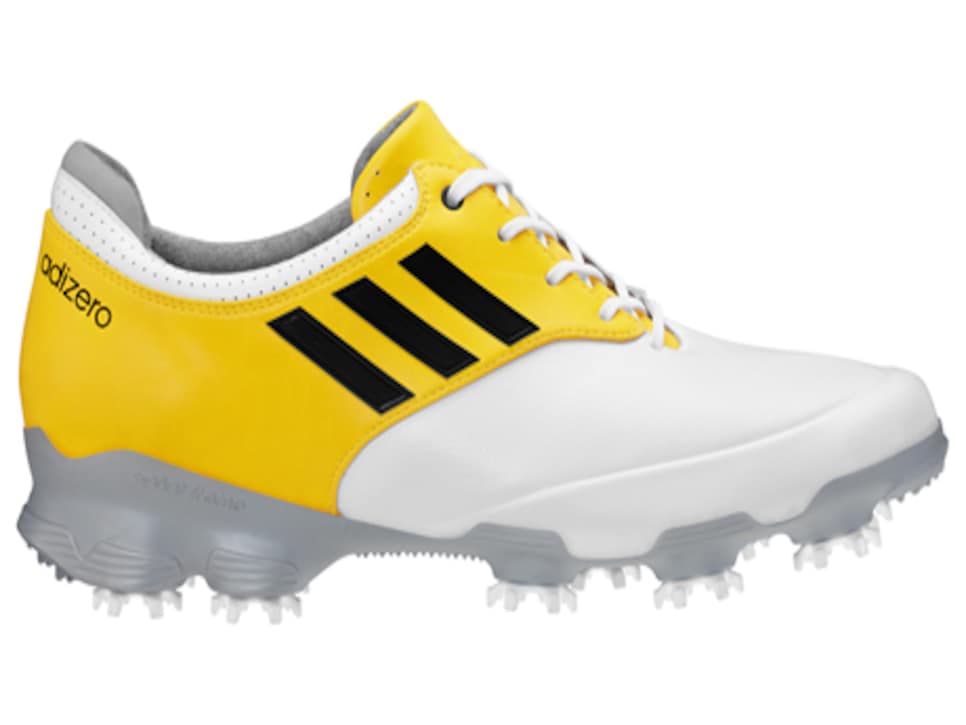 The shoe, which weighs just 10.6 ounces, is 38 percent lighter than the TOUR360 ATV. The company achieved its lightweight objective by using a microfiber leather upper that is light, thin and strong, in addition to a 1.2 millimeter outsole -- Adidas' thinnest ever -- that is laterally stiff for stability during the golf swing, but otherwise flexible for comfort while walking. The base of the shoe's forefoot is widest near the small toe, which is where golfers need the most stability, while the shoe's 10-spike system adds traction. The adizero Tour will be available January 24 in five colors, along with a line designed specifically for women. (shown, below).