The Loop
Adams CEO on the acquisition of Yes! Golf
Two days ago, Adams Golf purchased puttermaker Yes! Golf for $1.5 million ($1.65 including administrative costs) in a U.S. Bankruptcy Court auction. Golf Digest  spoke with Adams president and CEO Chip Brewer about the acquisition.
__Had you looked at other putter companies prior to this deal?__We've wanted to get in the putter business in a significant way for a long time. We've flirted with a number of different opportunities and for various reasons we've liked the Yes! brand and now seemed like a good time to go for it. We were one of the few companies [Ed. Note: Cobra and Mizuno are two others of note] that did not have a significant putter business or franchise.
__Why Yes!? __I've always been partial to the Yes! brand. I like the groove technology. I think there's something positive there. The Yes! brand has a positive name and image and we were able to get it at a value we were comfortable with. There's still an affinity for the brand among consumers. It's played on tour, domestic and international, strictly based on performance. It's a strong international brand, with some 70 percent of its revenues coming from the international market and that helps us because Adams' primary strength is domestic. There are a lot of positives.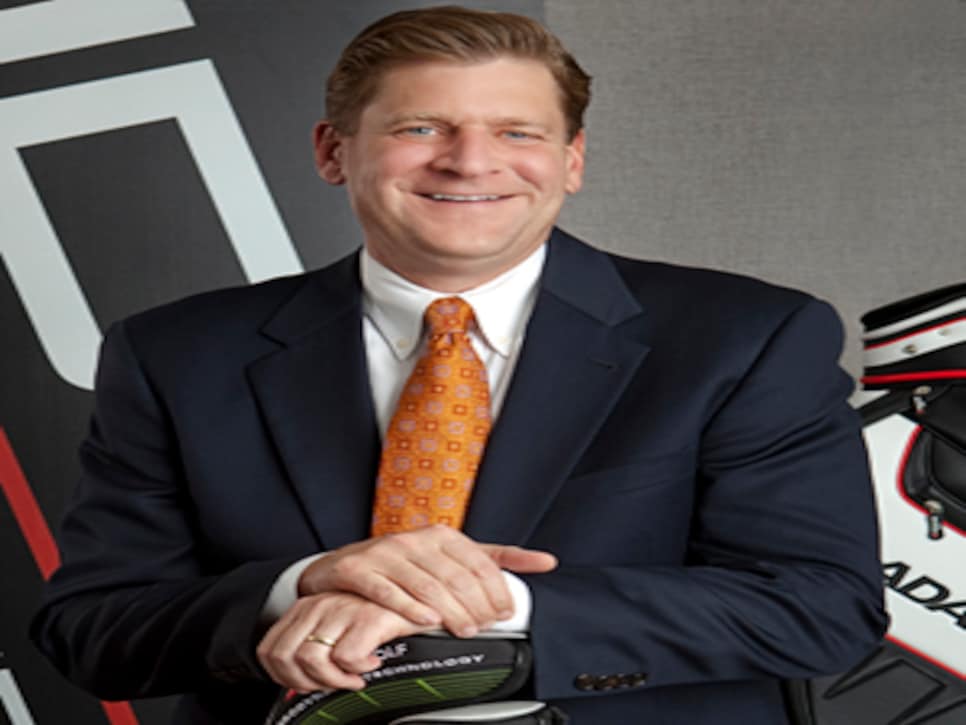 Did you feel that you had to have a putter business? I didn't feel we had to have it. But we've wanted to be in putters and this presented the kind of opportunity where you ask yourself, "If not this one now, then what one when?" It was the right opportunity at the right time to be modestly aggressive.
__What can you correct that Yes! did wrong? __Standalone putter companies have a spotty record but it's not always because they were poorly managed. Standalone putter companies either have to stay so small to stay alive or be one of those putter companies that is purchased and then purchased again and then again. Just having a parent company isn't a guarantee of success, but it improves the odds greatly. We'll meld Yes! into our existing tour operations and we'll integrate the business into our headquarters here in Plano which helps mitigate overhead, marketing and R&D costs. We feel this brings a business advantage with very little to no incremental cost.
__Will the Yes! business work for Adams if Yes! sales stay where they are____now?__Sure does.
__But you feel there's room for growth?__I'm a pretty conservative guy and I don't want to get ahead of myself. But Yes! did $2.4 million last year in revenue as a standalone, cash-strapped company. I don't think we can mess that up too much. We don't have to educate the consumer on the technology or the quality of the brand. They see it being played on tour. They're aware of the groove technology. The average selling price in the field is still high. And many of our key accounts did not do business with them last year. It's not a damaged brand, but there is room to improve. There's some nice potential here.
Yes! did $10.2 million in 2007. That would be pretty good. That would be a home run. But it doesn't need to get to there to be really good forus.
Will you put the Adams name on the product and when might we see some new putters? I'm leaning right now to keeping the Yes! brand separate and not putting the Adams name on it. But you know the business world. We'll have 50,000 more conversations about that. As for product, we won't develop our own for the Yes! brand for six months to a year. We'll sell the existing inventory, but we won't blow it out. We'll be working on new product for late this year or early next year. We're excited to get going, but we're going to make rational decisions. It'sgoing to be fun.