The Loop
Adam Scott on Dustin Johnson: "He's hitting it over the greens with driver"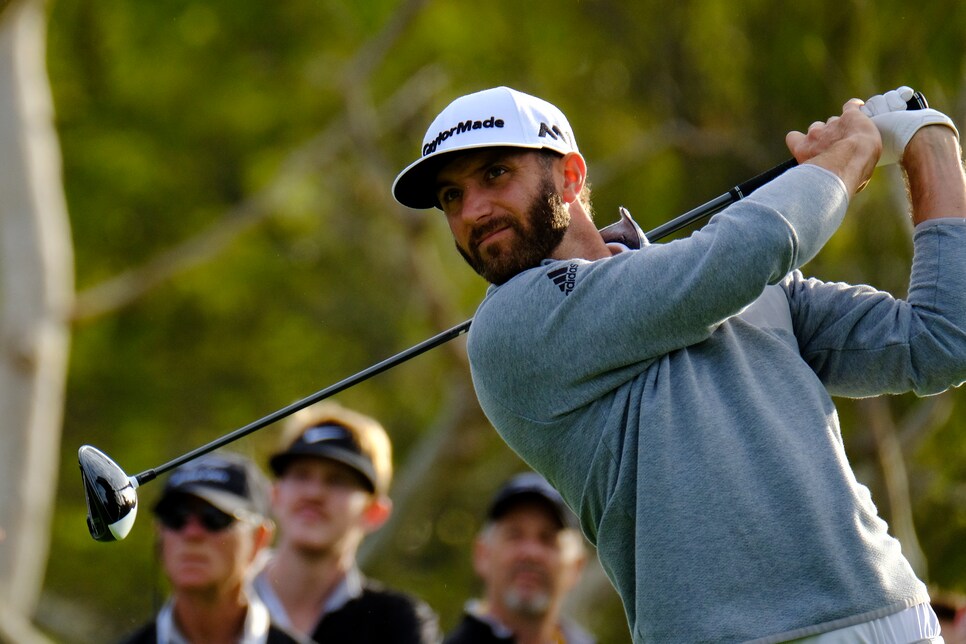 MEXICO CITY -- With Club de Golf Chapultepec playing at 7,330 yards and an elevation of 7,835 feet, Dustin Johnson won't need to hit driver at the site of this week's WGC-Mexico Championship.
"My driving distance is going to go up hitting 2-iron this week," Johnson cracked before cracking a driver nearly 400 yards down the driving range on Wednesday.
Earlier in the week, Rory McIlroy was routinely hitting 8-iron 210 yards or more.
"It's interesting," said Johnson, who is teeing it up this week for the first time since moving to No. 1 in the Official World Golf Ranking following his victory at Riveria two weeks ago. "The ball goes really far, but it's been fun trying to figure it all out."
Indeed, some extra math will be needed for players and caddies week. Most, including Johnson, are seeing about a 15 percent increase in their distances.
That doesn't necessarily mean Johnson, officially the second-longest hitter on the PGA Tour behind only (somehow) Luke List at 314.6 yards, or other long hitters in the field have an automatic advantage over everyone else.
"He can hit it too far," Adam Scott said of Johnson. "He's hitting it over the greens with driver. I think there might be a couple of holes where if you're feeling good, you might want to hit driver and push it up near the green and pitch from 40 yards, which sometimes for us is too close. It becomes a hard pitch. But here, the way the greens respond, that might be a good thing to not have spin on the ball."
Figuring out the course's smallish, undulating greens could be more important.
"It's going to be tricky," Scott said. "I think we're going to be referring to our notes a lot when hitting into these greens.
"It's hard to remember every slope with only a couple looks at the course. So the guys who get most familiar, most comfortable with that for the week I think will have a chance of having a little advantage. But it's tough even putting on them, so it's going to be a tricky week."