Working Hard or Hardly Working?
Adam Schefter spotted at Liberty National (rocking dual cell phones, of course)
It's a busy time of year to be in the football business. While it might not hit the manic heights of free agency and draft season for a guy like Adam Schefter, it's still pretty hectic, with training camp cutlines, preseason storylines, and injury news swirling like one giant pigskin hurricane. That fact, however, didn't stop the ESPN NFL guru from taking a break from his busy schedule to take in the sights and sounds of The Northern Trust on Thursday.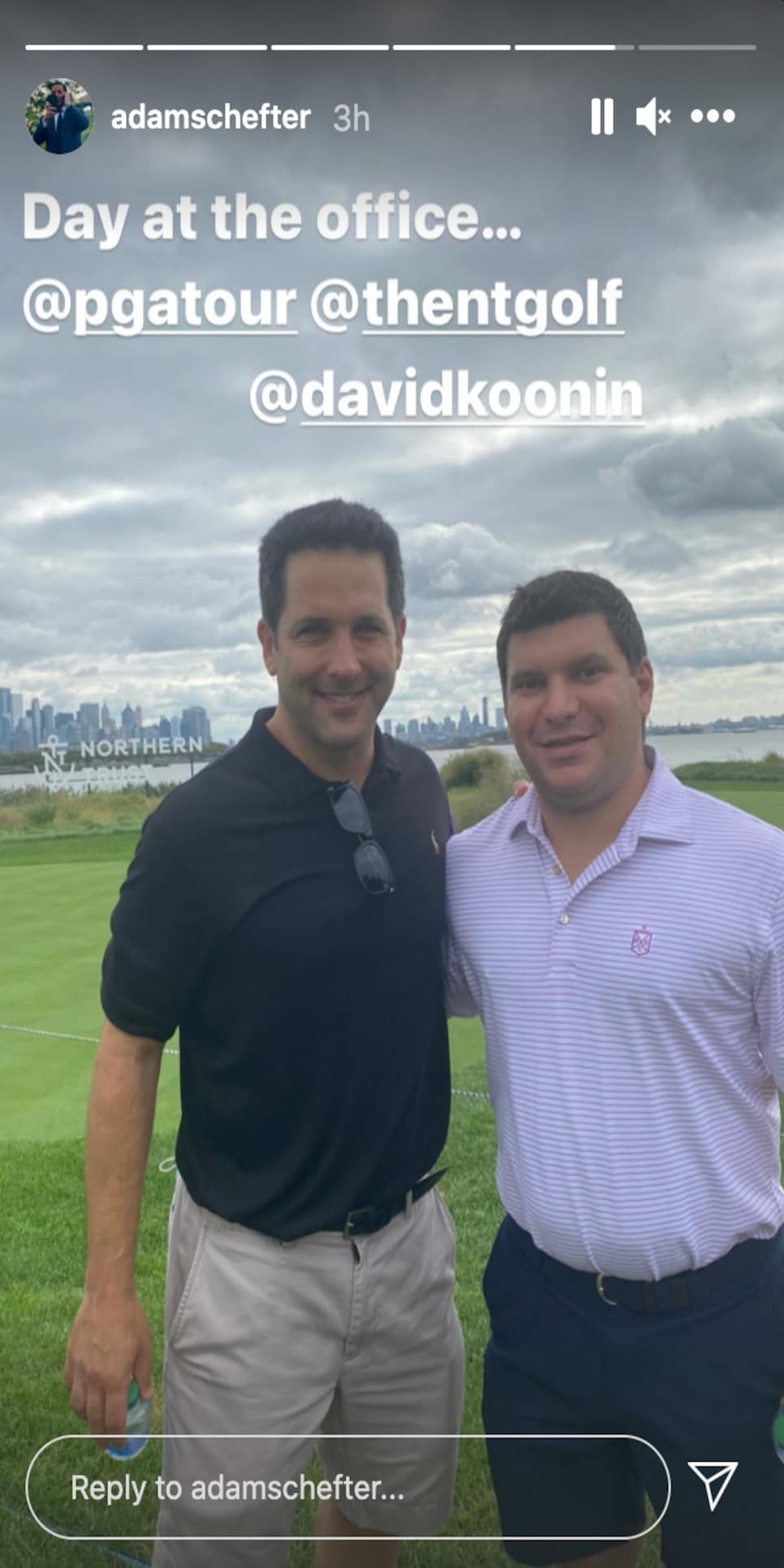 Schefter was far from derelict in his duties, however, even rocking the ol' dual cellphone configuration to keep up with happenings from Liberty National.
Good thing this wasn't Augusta National. Schefty would be dragged to the gulag, never to be seen or heard from again. Then who else would tell us about the Green Bay Packers' new throwbacks?
Anyway, here's hoping Schefter enjoys the FedEx Cup Playoffs action. We're exactly 21 days out from Cowboys-Buccaneers, who kick off the NFL season on September 9th. After that, Schefty might need three phones to keep up.