The Loop
Acushnet IPO form shows annual net sales of $1.5 billion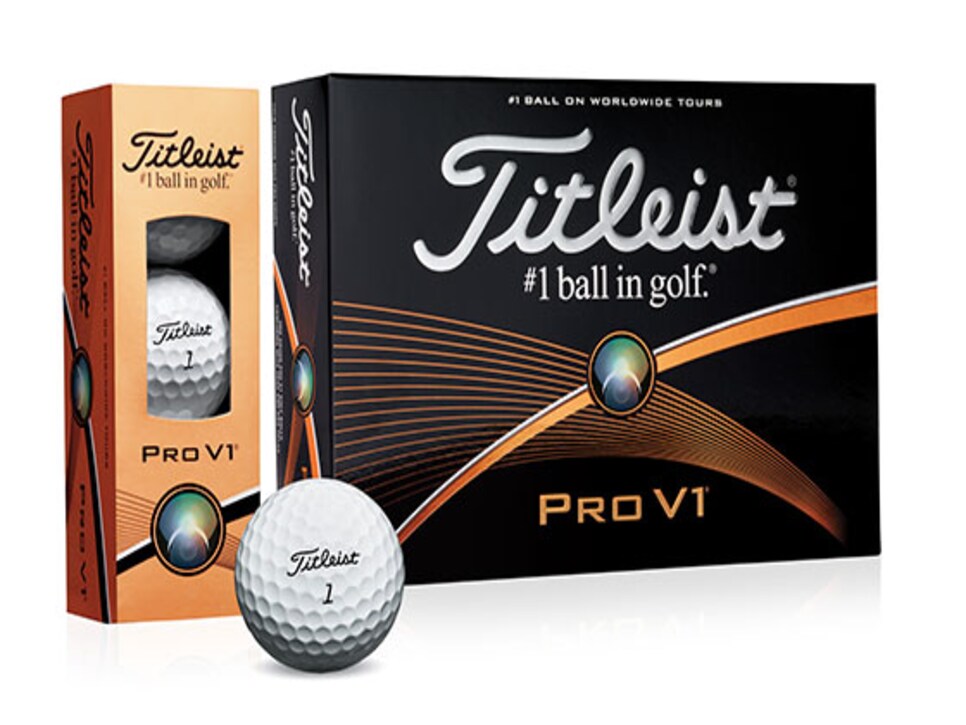 Acushnet, parent company of golf industry leading brands Titleist and FootJoy, generated more than $1.5 billion in net sales in 2015. Soon, you can own a piece of it.
But before you do, make sure you wade through the company's filing with the Securities and Exchange Commission on Friday, registering for an initial public offering of common stock.
That form, which runs for more than 300 pages, outlines Acushnet's current financial performance and details the company's position in the marketplace as "the global leader in the design, development, manufacture and distribution of performance-driven golf products, which are widely recognized for their quality and excellence."
That excellence includes an increase in net sales from $1.336 billion in 2011 to 2015's year-end number of $1.503 billion. By comparison, Callaway, golf's only other publicly traded equipment company, generated just shy of $900 million in net sales in 2015. TaylorMade-adidas Golf, whose sales are listed under Adidas Group's financial statements, produced just over $1 billion in net sales in 2015.
The form also shows how the company spent between $42 million and $46 million annually on research and development from 2013 to 2015, and slightly more than $200 million annually on advertising and promotional expenses, including "product endorsement arrangements with members of the various professional golf tours."
The form details that 36 percent of Acushnet's net sales come from Titleist golf balls, 26 percent came from Titleist clubs and 28 percent came from FootJoy. In 2015, that included approximately $535.5 million in Titleist golf balls, approximately $388.3 million in Titleist golf clubs and $418.9 million from FootJoy apparel, gloves and shoes.
The S-1 form is required by the SEC before shares can be listed on a national exchange. The expected sale date of Acushnet stock is listed on the form as "as soon as practicable," effective June 17. No exchange was specified.
The shares of common stock will be sold by the existing stockholders of Acushnet, a group that includes its current primary owner of shares Fila Korea Ltd., which purchased Acushnet for $1.23 billion in 2011. Fila joined with Mirae Asset, which funded $544 million, the National Pension Service of Korea (approximately $44 million) and the Korea Development Bank (a $500 million term loan), in making the purchase.
The principal shareholders listed in the SEC form are Fila Korea Ltd., Mirae Funds, Woori-Blackstone Korea Opportunity Private Equity Fund and Neoplux Co. Ltd. Woori-Blackstone Korea Opportunity Private Equity Fund is a subsidiary of Woori Finance Holdings, the largest bank in South Korea. Neoplux Co. Ltd. is an investment arm of Doosan Corp. Doosan is a century-old company based in Korea with multiple businesses in heavy machinery and engineering, and one of that country's top ten conglomerates.
According to the form, for the year ended December 31, 2015, the adjusted EBITDA (earnings before interest, taxes, depreciation and amortization) for 2015 was $214.7 million and $80.8 million for the first three months of 2016. The entire form can be viewed here.
Several investment banks are listed as underwriting the IPO, including J.P. Morgan Chase, Morgan Stanley, Nomura and UBS Investment Bank as lead book-running managers. Credit Suisse, Daiwa Capital Markets, Deutsche Bank, Jefferies and Wells Fargo are also listed as joint book-running managers.
Acushnet plans to be listed under the symbol "GOLF."
While this morning's announcement indicated no proposed number of shares or price range, a Reuters report last month speculated that the IPO could yield $2 billion. The Acushnet form lists the maximum value of shares offered at $100 million, but that number could merely be a placeholder that could be adjusted once shares are actually sold.