The Loop
According to Matt Kuchar, Phil Mickelson talks serious trash...unless Tiger Woods is around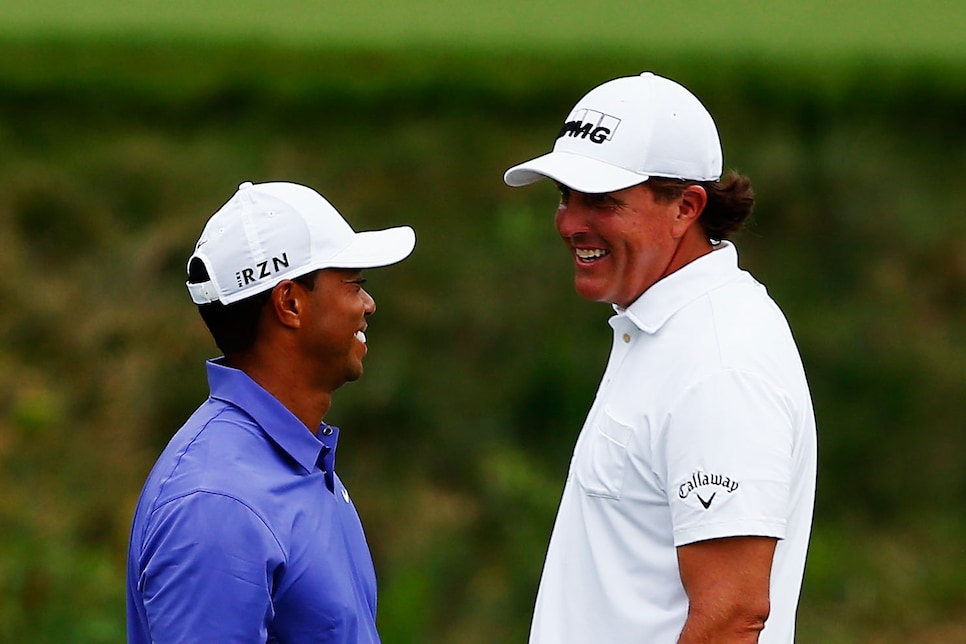 Matt Kuchar is one of the most well-liked and respected guys on tour, which lends itself leeway to drop gossip on his fellow pros.
And this latest tale from Kuch is a doozy.
In an interview with PGATour.com, Kuchar was asked about trashing-talking on tour. The 37-year-old answered that Tiger Woods is king when it comes to smack, but relayed this revelation about Phil Mickelson:
"Phil, when he starts talking trash, starts talking about how many majors he has. But he always has to look around the room and make sure Tiger's not there because he's got a one up. Nobody has a rebuttal to that."
If the visual of a 45-year-old Mickelson guardedly eying the room for Tiger, like a student making sure the teacher isn't paying attention when whispering to a classmate, before laying the hammer down doesn't make you smile, you might want to check your pulse.