Journeys
How Abraham Ancer, with no coach, made it to the PGA Tour from a tiny town in Mexico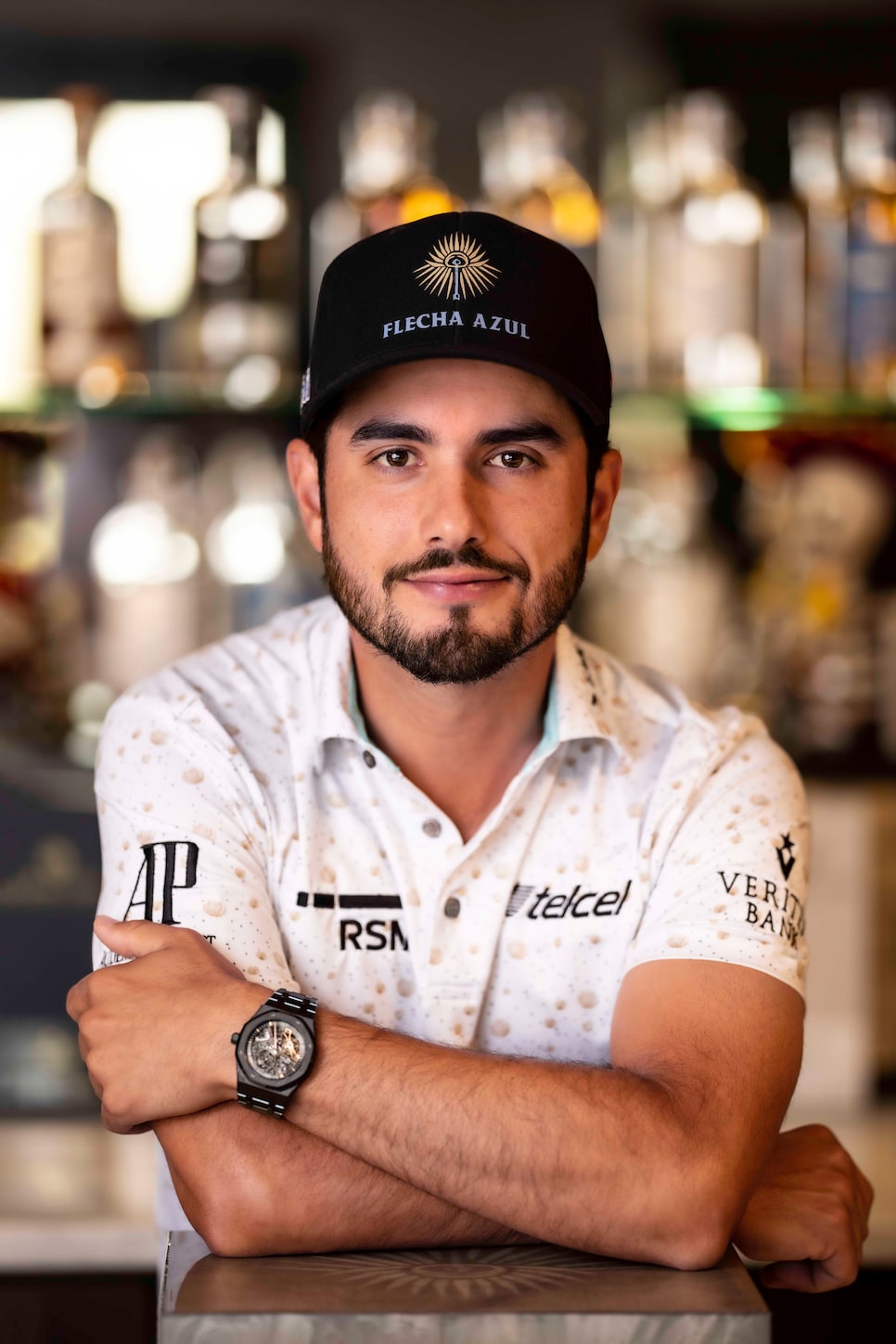 ABRAHAM ANCER
PGA TOUR
AGE 30
BUILD 5-7, 155
LIVES SAN ANTONIO
I was born in McAllen, Texas, but I grew up in Reynosa, Mexico, a small border city in the northeast part of the country. Watching the PGA Tour growing up, it looked pretty impossible to reach. Competing professionally was always a dream of mine since I was a little kid. But it was always like, Man, there's absolutely nobody who has ever made it to the tour from Reynosa.
I was introduced to golf by my dad, Abraham Sr., not long after I was born. He took me to Club Campestre de Reynosa, the only golf course in the area. There are pictures of me in diapers out there. As soon as I could stand up, I was hitting balls with him.
My game is definitely homegrown. There were two or three golf pros who taught me the basics of the game when I was a little kid, but after that I just kept playing on my own. I've never really had a swing coach. I still don't.
I moved from Reynosa to Mission, Texas for high school when I was 15. We thought getting experience playing in the United States would make it easier to transition to college. Because I was born in Texas, I had dual citizenship. My mom, Veronica, and one of my sisters moved with me to Mission, but my other sister stayed in Reynosa with her husband, and my dad traveled back and forth. He owned a security company.
I wasn't highly recruited for college golf. No big schools or big coaches knew about me. Paul Chavez from Odessa Junior College gave me a full ride and told me if I played well, hopefully I could transfer to Division I. I was very grateful for that opportunity.
I loved Odessa. It's a tiny little place in Texas. The weather was pretty crazy. It would be cold, then hot, then super windy. I learned how to play in tough conditions. Thankfully, I had a really good year. I won six individual events and received the Jack Nicklaus Award for junior college player of the year. I got offers from D-1 schools right away. Oklahoma University was the first to approach me. I really liked the vibe from the coaches. I went to visit and was sold.
There was one tournament at OU that opened my eyes to how low I could go. During my sophomore year, we played the Desert Shootout in Arizona. I shot 21 under in three rounds. I was always a solid player, but I struggled to go low. That tournament freed me up.
My dad passed away before my professional career really took off. He suffered a heart attack in 2014. I think about how cool it would be to share the experience with him. He put in so much energy and effort to see me get to where I am today.
I made it to the PGA Tour too quickly. I went through Q school, got status on the Korn Ferry Tour and earned my card in 2015. I thought I was ready, but I wasn't. At my first tournament, the Safeway Open, Rory McIlroy set up next to me at the range. I was hitting 5-irons, and he starts hitting those balls that take off straight up and go for a mile. I thought, I don't have that in the bag. I started trying to hit it higher and harder, and it messed me up. I messed around with equipment and missed a bunch of cuts. Mentally, I was super down.
In reality I didn't have to change anything. I just had to play my game. I'm not built like some of the other guys out here, but I rely on my accurate iron play and creative short game. I played better at the end of the season, but it wasn't enough. I went back to the Korn Ferry Tour in 2017. I finished in the top three on the money list and got my card back.
I haven't had a breakthrough win on the PGA Tour, but I've had a few big turning points. I won the 2018 Australian Open, and I finished second at the 2019 Northern Trust. That last round gave me everything. It solidified my spot on the Presidents Cup team, for the Tour Championship and all the majors.
Representing my country in the 2019 President's Cup was one of the coolest weeks. Experiencing that much pressure and excitement was amazing. Playing against Tiger on Sunday was the most nervous I've ever felt. He played like vintage Tiger. I gave it my best shot, but I came up short. He was my idol growing up, so that was pretty surreal.
In Mexico, the culture of support has been unbelievable. Seeing one of their own make it to the PGA Tour is a big deal. I got an insane amount of messages via text and social media telling me how proud they were of me for putting my country on the map in the golf world.
I own a tequila brand, Flecha Azul, and a clothing brand, Black Quail Apparel, with my business partner, Aron Marquez. Working on my businesses helps my golf. Once I'm done playing, I'm hopping on calls or flying to our distillery in Tequila, Jalisco, Mexico, instead of thinking about my round.
My caddie, Dale, is one of my best friends. He's so funny it's insane, from his hot dog-and-pizza diet to all the crazy things he says. I'm blessed with a lot of positive energy and good people around me. —with Gabrielle Herzig