Hope is What Hurts
Aaron Rodgers renews membership at Green Bay Country Club, giving the entire state of Wisconsin hope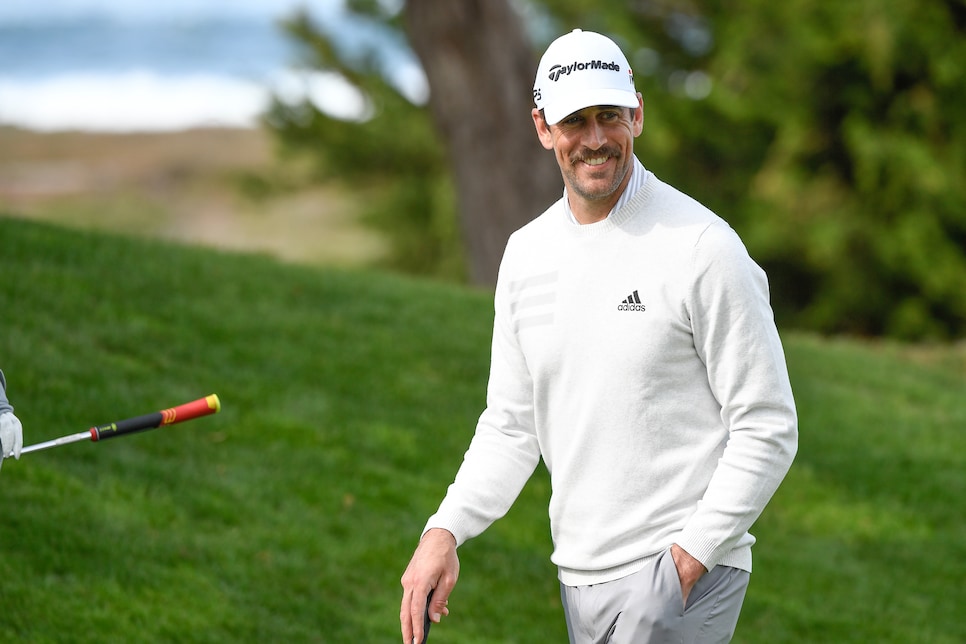 It's hard to believe it's been nearly two months since rumors of a rift between Aaron Rodgers and the Green Bay Packers surfaced, and we're no closer to knowing where—or if—he'll be playing football next season. OTAs have come and gone, minicamps have begun, and yet Rodgers is nowhere to be found, hosting Jeopardy!, splashing around Hawaii with his new B-list pals, and getting drafted into the latest edition of The Match. This weekend, however, we finally got a hint at what Rodgers might be planning for the upcoming season and it's good news for Cheeseheads everywhere.
According to The Big Lead, this week Rodgers extended his membership at the Green Bay Country Club until the end of the year. If you know how much a good walk spoiled means to Rodgers, then you know this is a big deal.
It's far from an open-and-shut case though. Even if Rodgers decides to hold out or leave Green Bay entirely, chances are he's still going to have some loose ends to tie up. If you're in the area packing up the house or whatever, you probably want the option to squeeze in a quick 36. Seems logical to us and lord knows Rodgers can afford it.
While we wait for the final verdict, Rodgers will put his golf game on display at The Match in Big Sky, Montana next month. Take a deep breath, Wisconsin. Last time we checked, they don't have a football team there.