The Loop
A wristwatch that provides yardages, too
The rangefinder competition has an interesting new entrant -- a wristwatch featuring a golf course GPS with more than 14,000 courses pre-loaded into it.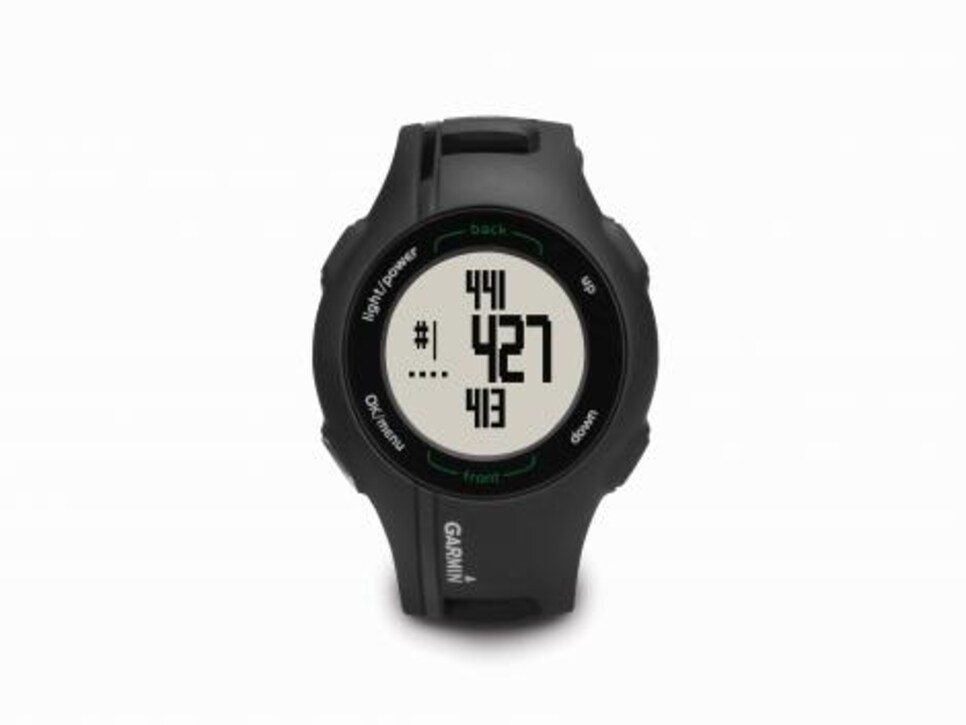 The Approach S1, which is made by Garmin International Inc., provides yardages to the front, middle and back of the green. It automatically transitions from one hole to the next and its user can alternate between time-of-day mode and golf mode.
It has a chargeable battery that is said to last up to eight hours in GPS mode.