The Loop
A thank you to Arnold Palmer, Rory McIlroy's $11.5 million rally, and "The Brawl By The Mall (Of America)" finally arrives
Welcome to another edition of The Grind, where we know one topic that Hillary Clinton and Donald Trump would agree on: Arnold Palmer. Why? Because there's no debating Palmer's popularity or his impact on golf and his country. When even the President refers to you as The King, you know you're a big deal. So from one Wake Forest Demon Deacon to another, thank you for everything -- including being so patient while some random dude tried to figure out how to use my disposable camera in 2004. Fortunately, he finally did and a reminder of that memorable encounter has sat on my desk ever since: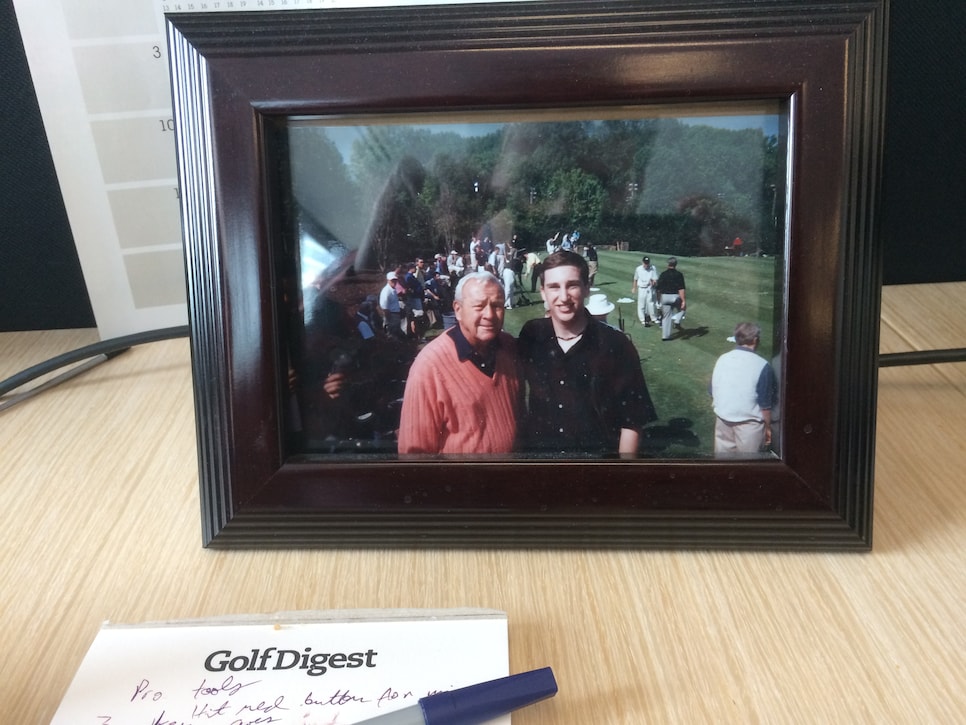 Arnie was such a nice guy that he didn't even make fun of my awful necklace. Anyway, here's what has us talking during a more somber than usual week.
Arnold Palmer: Long before King James in basketball or King Felix in baseball there was THE KING, ruling over the sports world with a flair for the dramatic and a reservoir of charisma. We could discuss his greatness for hours, but we'll leave that to more qualified people like Tom Callahan and John Strege. Mr. Palmer will be missed, but what a great run he had.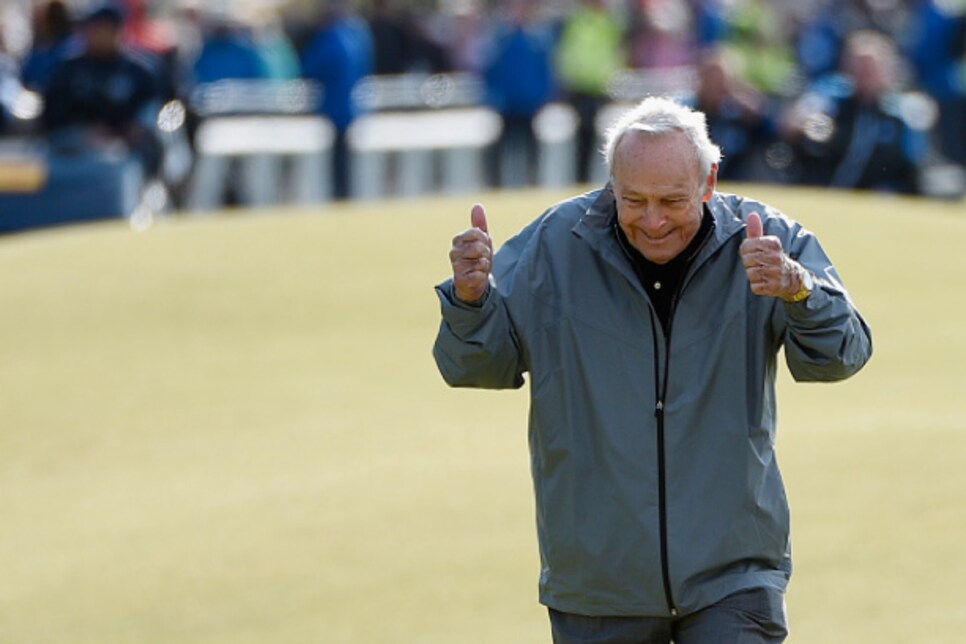 Rory McIlroy: Before news of Palmer's death broke, McIlroy authored the most exciting finish of the year in the PGA Tour's season finale. McIlroy holed out from 140 yards for eagle on 16 and birdied 18 to get into a playoff (Good call switching East Lake's nines, by the way!), which he eventually won. The victory, coupled with Dustin Johnson's rough Sunday, also allowed Rory to steal the FedEx Cup and the $10 million bonus. We haven't seen a heist like that since the Great Train Robbery of 1963.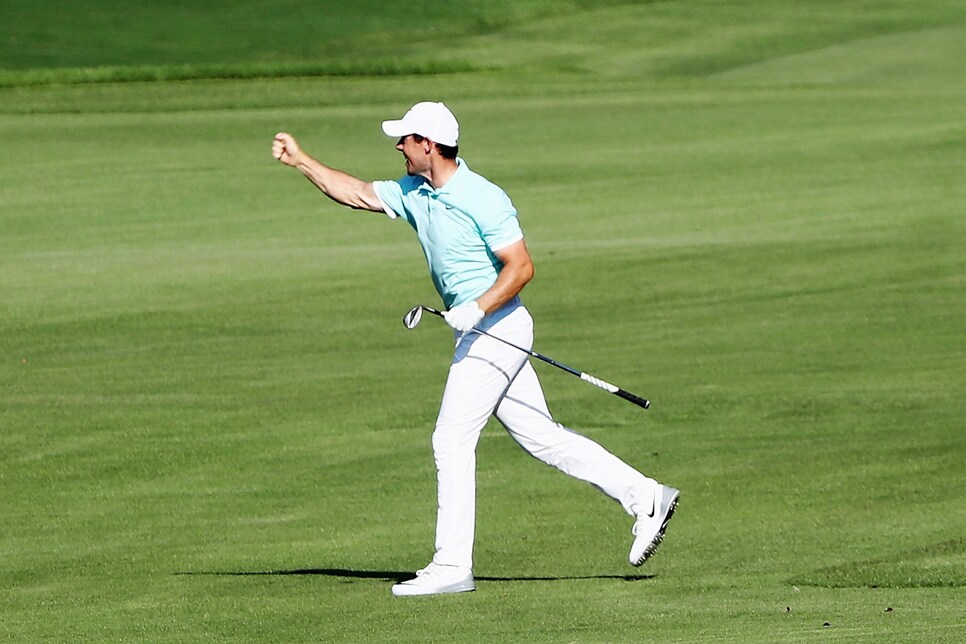 Ryan Moore: If the whole point of Davis Love having a late captain's pick was to be able to select the hottest player, then Moore made himself an obvious choice. No American has played better golf the past two months and he displayed some serious match play guts in his playoff battle with McIlroy.
Team USA (Other than Ryan Moore): If the Tour Championship was any indication of how American golfers will play at the Ryder Cup this week, then the U.S. is in serious trouble. The bottom of the East Lake leader board was littered with names like Jimmy Walker, Patrick Reed and Phil Mickelson and other than Moore, Dustin Johnson, who struggled worse than anyone in the final round, was the only team member to finish in the top 10.
Golf arsons: Poor Summit Spring Golf Course in Poland, Maine. The course has been hit by vandals three times this summer with each incident getting worse. This last time, 20 golf carts were torched in a fire that nearly burned the clubhouse to the ground. Not cool.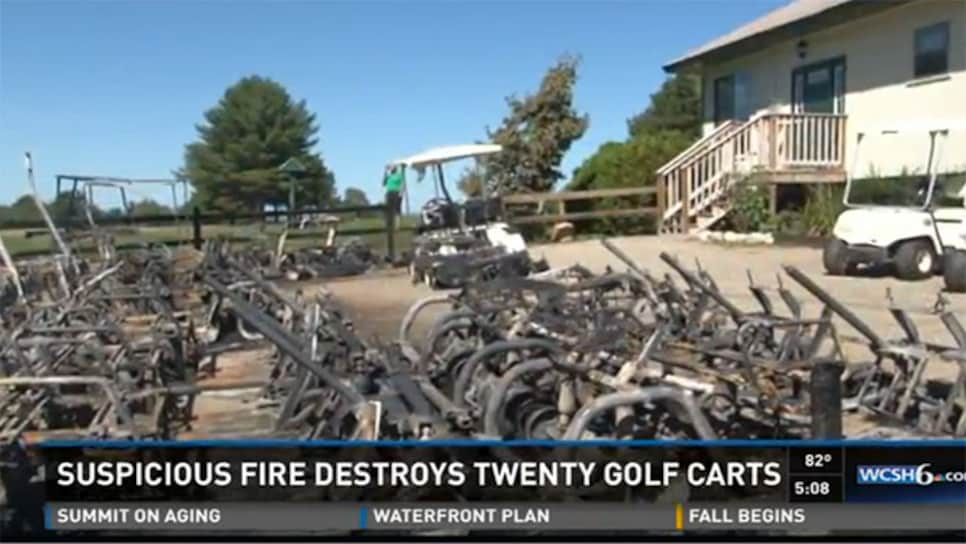 Tiger's old house: As in, Bubba Watson sold this Orlando property for a reported $4.2 million. The 8,000-square-foot mansion is best known as being the site of Woods' Thanksgiving car accident in 2009 that sparked his scandal. Here's the driveway where Woods pulled out!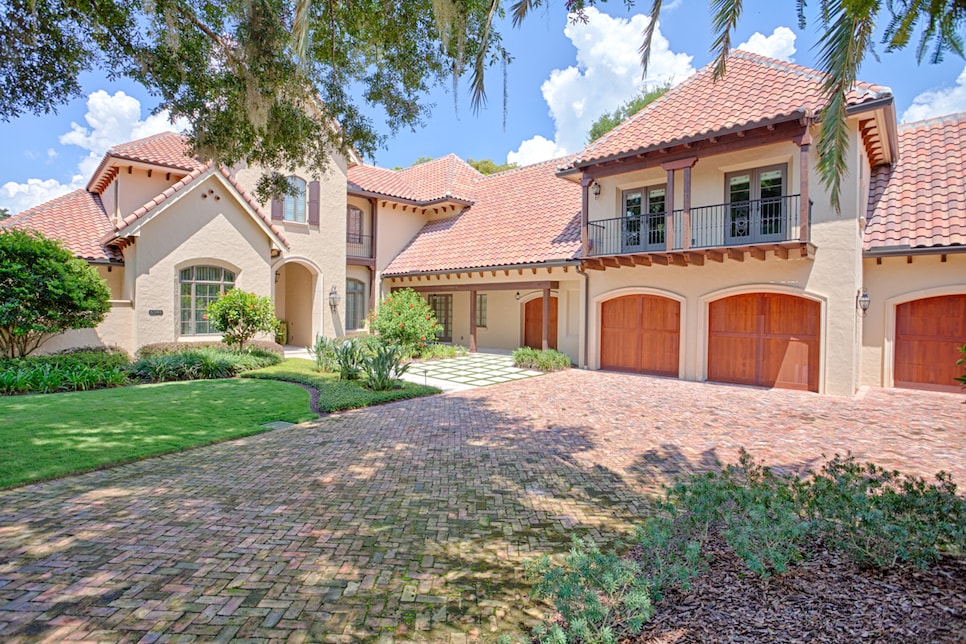 And good news to whoever tries to sell it next. How many houses can claim that two Ryder Cup vice captains lived there?!
The 2015-16 PGA Tour season is over, but golf's most talked-about event of the past two years is finally here. The Ryder Cup at Hazeltine, aka "The Brawl By The Mall (Of America)." Hmm. Doesn't have quite the same ring to it as the "War By The Shore," but we can work with it.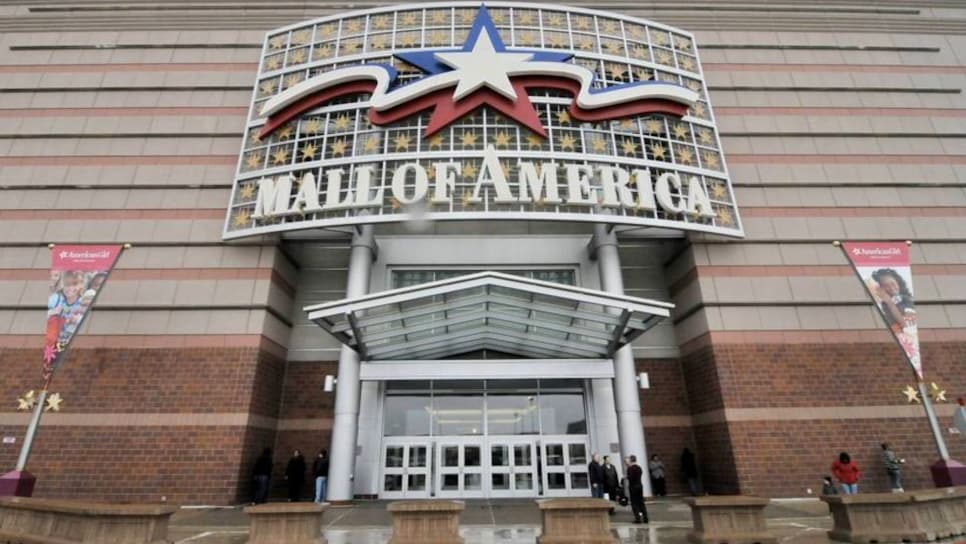 Random tournament fact: A decade ago, Brett Wetterich represented the U.S. in this event. Yes, Brett Wetterich. Dream big, kids.
RANDOM PROP BETS OF THE WEEK
-- Rory McIlroy thinks this was a lost season now: 10 MILLION-to-1 odds
-- Ryan Moore will hit up the Mall of America to buy something he forgot to pack: Even odds
-- No one will beat Matt Kuchar in ping pong: LOCK
Look at Rory's caddie, J.P. Fitzgerald, react as McIlroy makes the winning putt at the Tour Championship.
That's a man who knows he's getting PAID.
Or should we say the "tweak of the week."
That, of course, is the cop car Rory McIlroy rode to Medinah at the 2012 Ryder Cup when he barely made his Sunday tee time. McIlroy won his match and the Europeans staged a historic comeback. Well played, Ian. You've already earned your vice captain role.
If you're feeling bad about your golf game, just remember this comforting thought: There's always someone with a worse swing than you. Case in point:
"Golf is deceptively simple and endlessly complicated; it satisfies the soul and frustrates the intellect. It is at the same time rewarding and maddening – and it is without a doubt the greatest game mankind has ever invented." – Arnold Palmer. Amen to that.
As we all know, Ryder Cup week is also WAGS week. And here's is the first of many photos we'll see, courtesty of Erin Walker:
Also, Erin showed off a slow-mo side angle of her golf swing:
Smooth. If the Ryder Cup competition involved WAGs playing, Team USA would be a lock.
THIS WEEK IN BELEN MOZO NATALIE GULBIS MAKING US FEEL BAD WITH HER TRAINING
Alexander Levy won the 2016 Porsche European Open to become the youngest Frenchman (26) with three European Tour titles. He also vaulted up the unofficial celebration rankings with this fantastic club twirl after his approach shot on the final hole:
Jason Day withdrew for a second consecutive week due to a bad back. OK, this guy might be emulating Tiger Woods a bit too much now. . . . It was a good week for Golf Digest Podcasts. Andrew "Beef" Johnston and Mike Tirico joined us to talk about everything from the Ryder Cup to LeBron to "Luther." Two episodes does NOT equal a full season. Sorry. . . . My two alma maters, Wake Forest and Pelham H.S. are both 4-0 in football. This would be the equivalent of Jack Nicklaus and Tom Watson each going 4-0 in the Ryder Cup. THIS year's Ryder Cup. . . . . And finally, look who won the closest-to-the-pin contest for a second straight year at the Harrison Educational Foundation golf outing: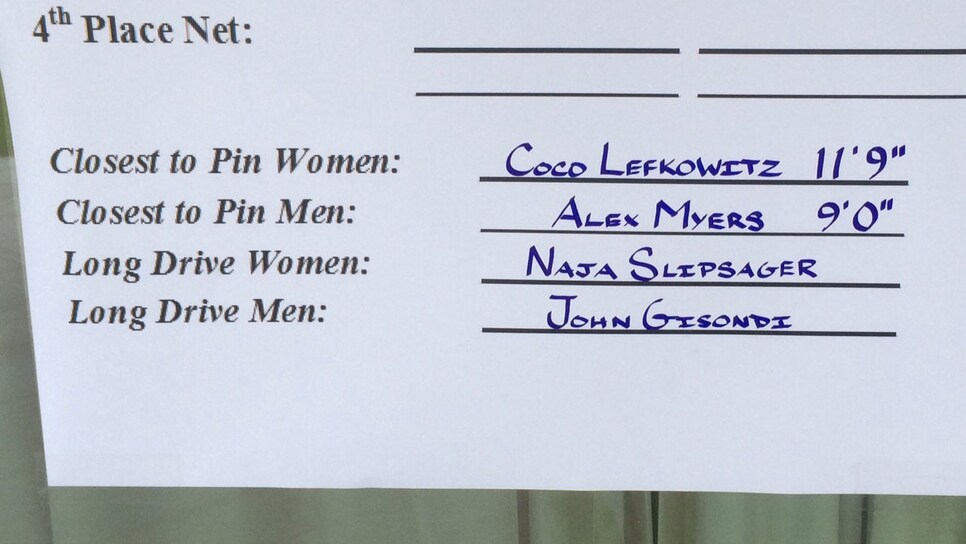 At least, I timed my one good shot of the season well.
RANDOM QUESTIONS TO PONDER
Will I be allowed in next year's closest-to-the-pin contest?
Did Dustin Johnson stick around to watch the playoff?
Are there enough golf carts at Hazeltine for the vice captains?