The Loop
A streak to pay attention to
var FO_flash_1_content = { movie:"/images/flash/gqradio.swf", width:"290", height:"50", wmode:"opaque", majorversion:"8", build:"0", play:"true", flashvars:"filePath=/images/flash&sound_src=http://downloads.golfdigest.com/downloads/nicklaus_audio/clip1_nicklaus_galleries.mp3&sound_duration=01:13" }; UFO.create(FO_flash_1_content, "flash_1_content");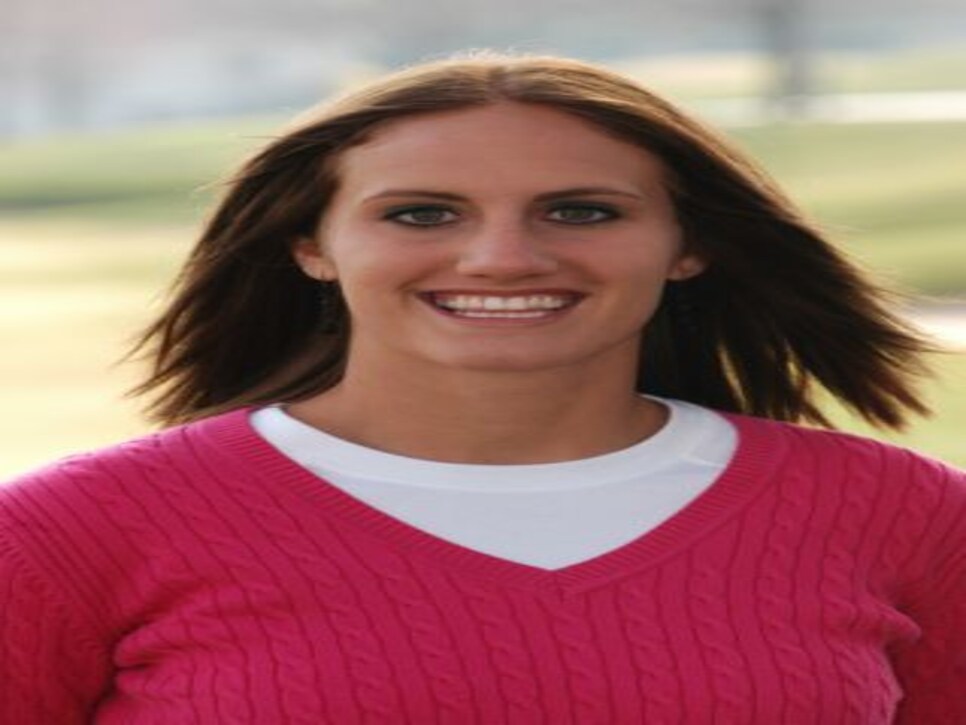 Only when you talk to the Mount Vernon, Mo., native herself, then—or better yet talk about her with Drury coach Lisa Tinkler—do you come to appreciate just how the 5-foot-5 wonder actually has changed since her one-shot victory at the last September's Northeastern State Classic set the streak in motion. "She's a much more confident player, a more mature player," Tinkler says. "I'm not sure you couldn't help but be more confident given [the roll she's been on]."
"For the first time, I'm walking out there and I feel like I'm going to win," Choate confides. "When you win, it just becomes easier every time and you don't put as much pressure on yourself."
If the 20-year-old does manage to make it seven straight victories come next week, the accomplishment would put her in rare company. At the very least she'll match the NCAA Division I record Arizona's Lorena Ochoa set in 2001-02, the absence of complete, accurate data making it tough to say for certain where the streak ranks at the D-II level.
So what gives? Choate claims it's no coincidence that prior to her first win of the season, she and her teammates spent a day at the LPGA's John Q. Hammonds Hotel Classic in Oklahoma. It was while following Annika Sorenstam and Paula Creamer among others that she had her "eureka" experience.
"Watching them play was fun because you saw they were people too," says Choate. "You see them on TV and you think, 'Wow. They're idols. They're awesome.' Then when you actually see them in person, you realize they put their clothes on the same way I do. What can't I be doing that? It was kind of a wake-up call for me."
Such a revelation, however, overlooks the hard work she also has put in during that time too, diligently improving her short game and trying to make her swing more consistent.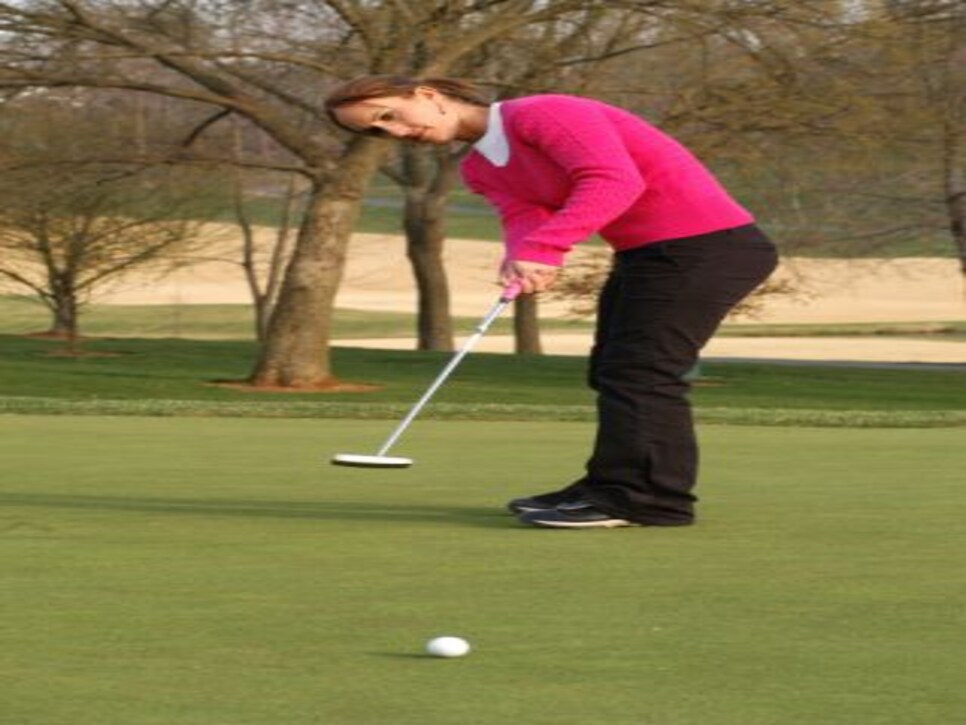 There are some added benefits to seeing Choate dominate. With Drury's program in just its third year of existence, the attention and notoriety have given Tinkler a platform to attract more players. "It's sparked us a year ahead of what I had my goals set at," she says. "I'm getting calls from great local players that are just sophomores. They want to come play. It's helped me to create a program that is going to be here for a long time, not just a four-year stint with Tonya."
But that is months away, and now is the time to concentrate on more immediate matters. "My dad keeps sending e-mails saying 'You can't get to eight until you reach seven,' " she notes. "And that's what I've got to do, take them as they come and concentrate that way."
As with her game, there is a confidence in Choate's voice and an accompanying lack of nerves as to the fate of the streak. Sure she'd like it to continue, but it has already served it's purpose, invigorating a player while not really changing her at all.