The Loop
A story in two Tweets: Augusta National security asks Jack Nicklaus for ID, security company now hiring
Job requirements list nothing about knowledge of golf or golfers or the ability to recognize, say, Jack Nicklaus?
We bring this up after stumbling upon two Tweets that amusingly, though no doubt coincidentally, turned up back to back, the bottom one posted first.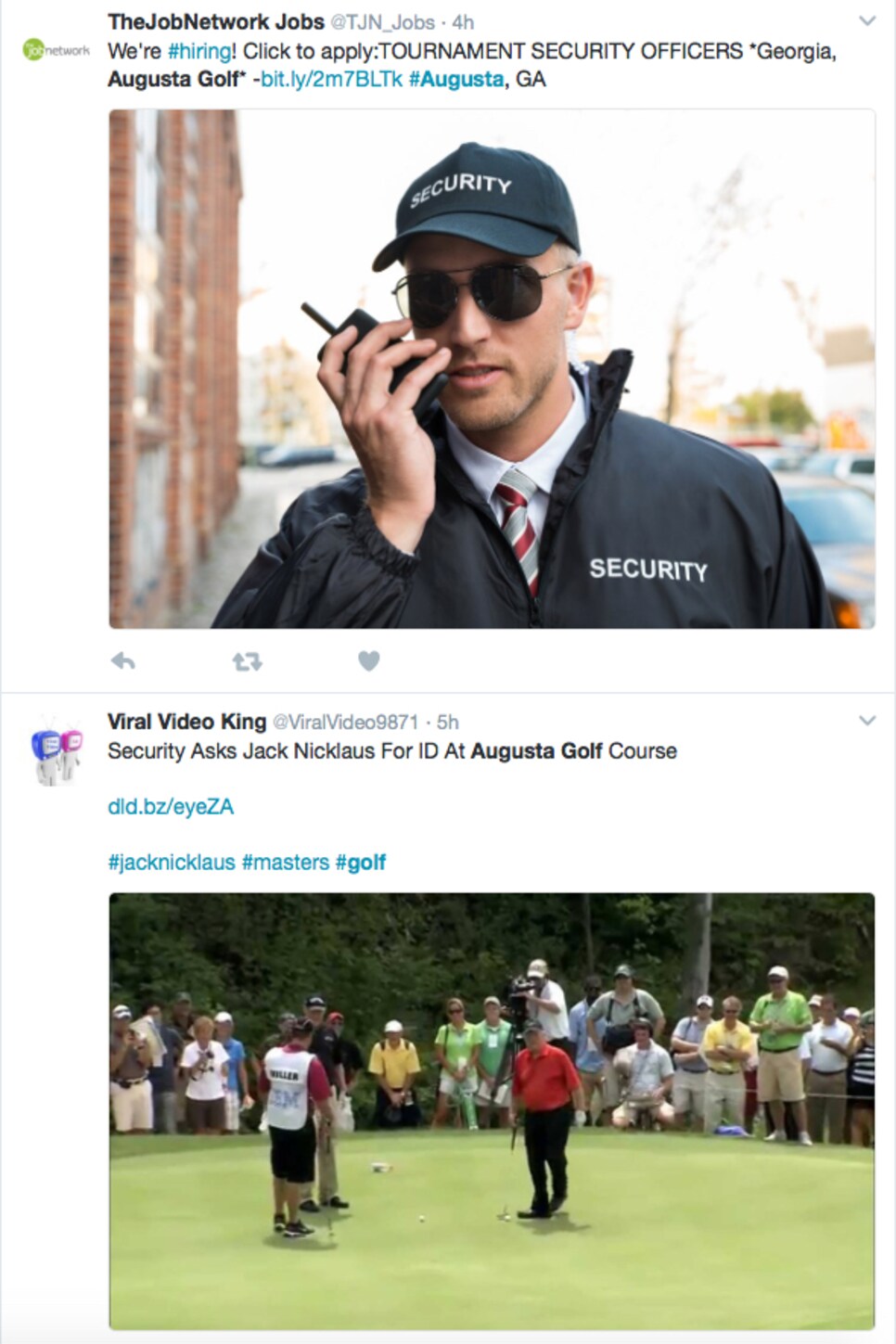 We assume, and fervently hope, that the job openings and Nicklaus going unrecognized are unrelated.