The Loop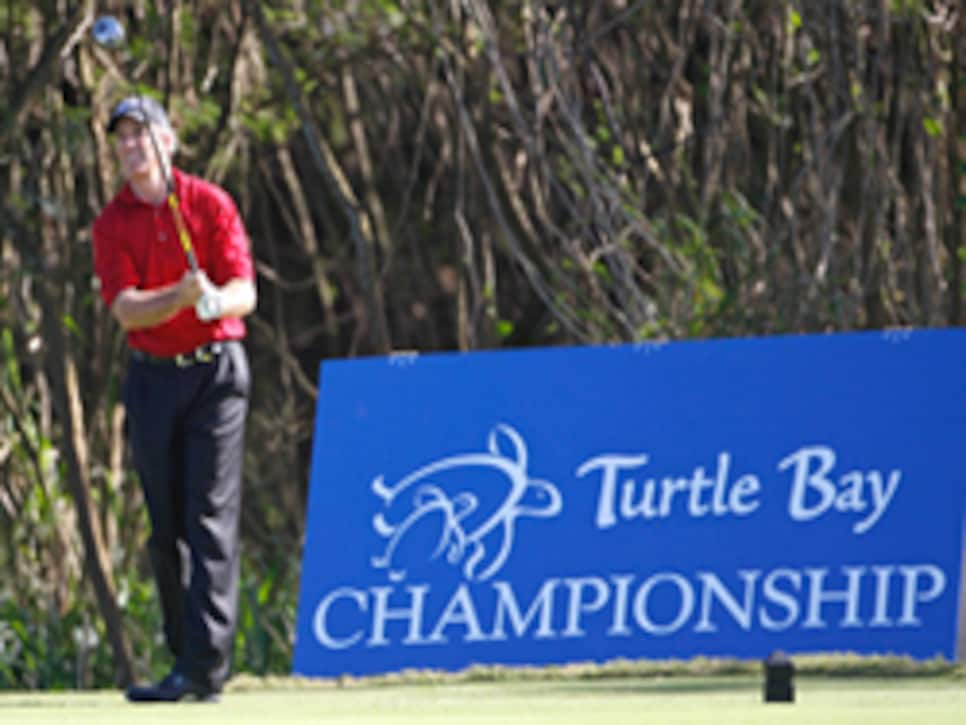 My grandfather passed away when I was 3 years old. I remember my family explaining that he had gone to heaven. So when my oldest brother went away to Chaminade University when he was 18 and I was 5, I assumed college was like heaven and that my brother Sean would not be coming back. I remember crying a lot at the airport as we said goodbye.
It turns out he went somewhere close to heaven and barely came back. Chaminade is in Hawaii, and Sean took to Hawaii like Tiger took to golf.
Sean graduated and is now raising a family on the North Shore of Oahu. He did a few cool things in between then and now, but the way his life affects me the most (and you, for that matter) is that he lives right down the road from Turtle Bay Resort--home of the Champions Tour event won by Jerry Pate in [#image: /photos/55ad707eadd713143b421b99]|||Annika_11|||
A couple of months ago I flew from New York to Hawaii for my sixth straight Hawaiian Christmas/New Year's with the family. Sean's wife, Melissa, is one of the cooler people on the planet, and their kids, 15, 13 and 10, are my little buddies. Surf, jet ski, sun, miles of white sandy beaches and we shoot each other with air-soft guns. Can you say welts? For some reason it's fun. We also play golf. I buy them clubs. They use them while I'm there and with various degrees of success, and then they go back to surfing, the jet ski and all the other toys they have at their disposal.
My brother, not unlike his kids, becomes more interested in golf when I'm in town. I appreciate it. We play the Palmer Course at Turtle Bay a lot. Sean's a dangerous 25-handicap. He makes anywhere from a birdie to a 9 on any given hole.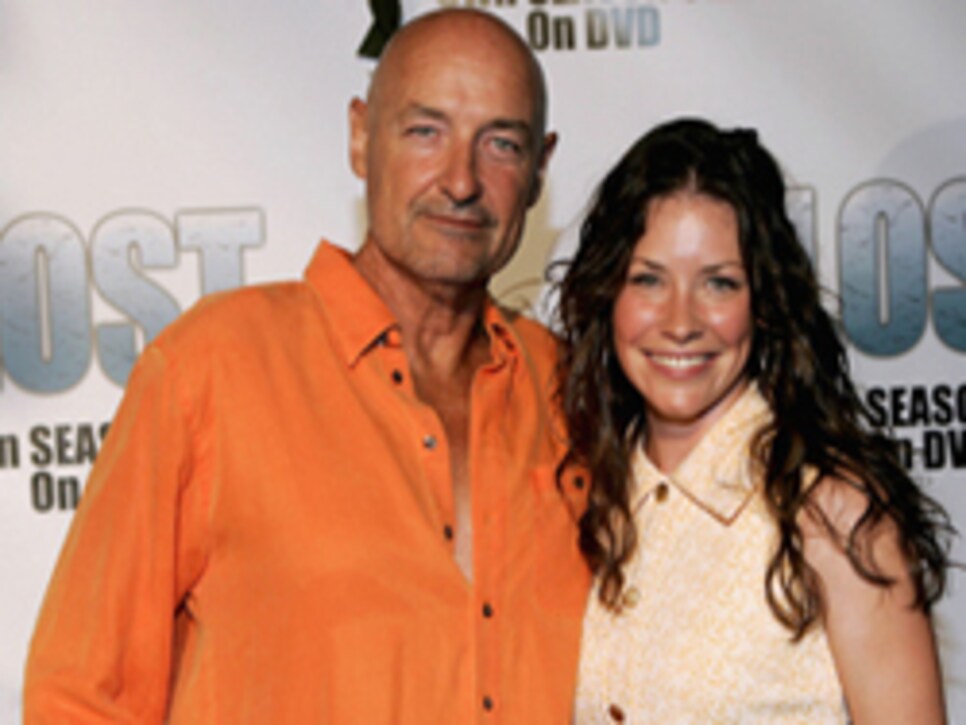 The Palmer Course is special. It's where Hale Irwin won six times and five in a row. It's where eight-time world champion surfer Kelly Slater is a member. I was watching the TV show "Lost" last week. The 17th fairway is where Sayid shot the guy on the golf course. Terry O'Quinn, who plays John Locke in "Lost," plays out there almost every day when he's in town. Locals say he shows up at 4 p.m. and often walks nine holes by himself. Locals also say he's a great guy. I met him briefly, and he seemed nice to me. The wind is a factor at Turtle Bay. It sits on the point of the North Shore. It's consistently a two- to three-club wind. You get used to it. Or, I should say, you get used to scrambling.
My brother, nephews, niece and I played the George Fazio Course--the "other 18" at the resort. It's a much better track for the sort of group we had that day. Kayla, who's 10, drove the cart. Which reminded me of driving the cart for my dad when I was her age. I thought I was so cool. It's a great introduction to being in control. You don't get that very often when you're a kid. Maybe that's why I liked it so much.[#image: /photos/55ad707dadd713143b421b96]|||Familygolf_7|||
There weren't many birdies that day, but we had a great time. Scores don't seem to matter as much in Hawaii. Especially at Christmas and when you're with family. Because after the round you go back to the sun, surfing and the jet ski. Back to being pretty close to heaven.
__CAPTIONS (From top to bottom): 1) Jerry Pate teeing off at Turtle Bay. 2) Annika wins for the first time since 2006 at the Palmer Course. 3) Terry O'Quinn (and a great excuse to show Evangeline Lilly) of the TV show Lost. 4) My brother Sean, John (white shirt), Noa (green shirt) and Kayla. __