The Loop
__Politics is applesauce. Will Rogers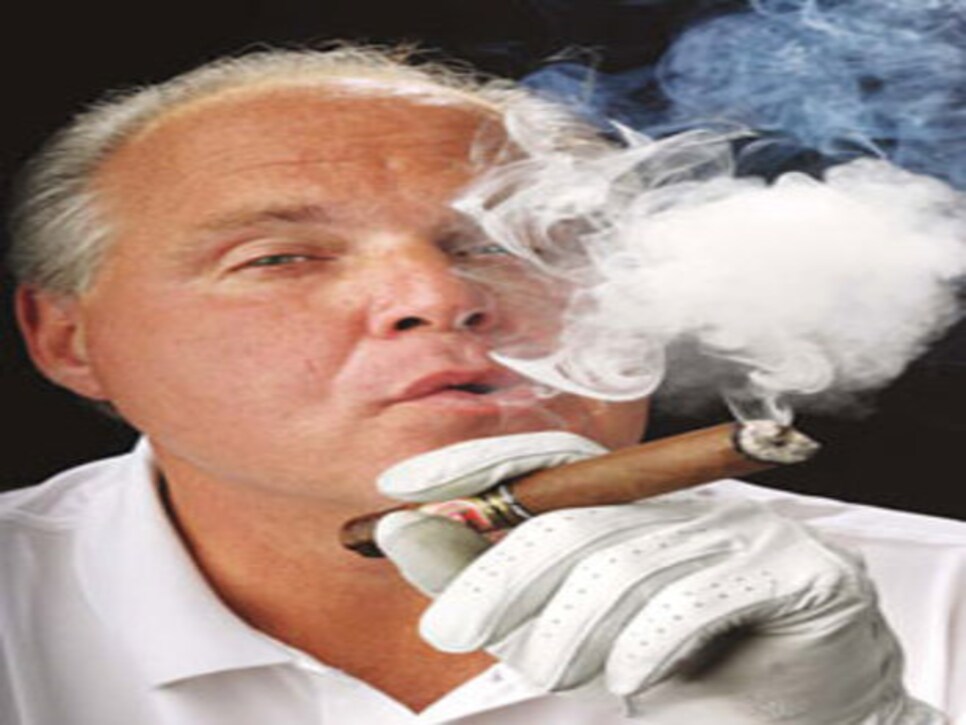 Mention Rush Limbaugh and start an argument. Publish an interview with him, even if he's just talking about golf, and wow. In come the letters. Our Final Exam with Rush in the just-landed August issue is already drawing fire. Normally, any mention of politics brings out the conservative, media-watch folks. This time the liberals are rising up.
If Brian Murphy's purpose in his Rush Limbaugh interview was to raise the blood pressure of another Irishman, he accomplished his goal. I certainly hope the cigar Rush is so pompously smoking was grown and processed in the United States by 100% legal immigrants. God forbid he wouldn't smoke a Cuban cigar, would he!. Hopefully there were no illegals working on the courses his rich friends invite him to play. I might also suggest another reason most professional golfers might be Republican is the tax breaks on their millions that the middle class doesn't get. >
Just cannot believe you interviewed Rush Limbaugh !!! You will get so much hate mail.....You know, you will now be forced to interview a liberal !!! >
Good thing about liberals though, they don't like golf because they can't blame any one else for their bad game...!!!! Bill Clinton will be your next interview I'm sure....but he cheats on the golf course.... will you ask him about that?? >
I just finished reading Brian Murphy's article "Final Exam," featuring Rush Limbaugh in the August issue of Golf Digest. How Neanderthal of Mr. Limbaugh to opine his approval of Hootie Johnson of Augusta National for not "cowing in fear" and allowing women to play at his course. How sad, considering this day and age when American women are fighting and dying on the front lines to protect the freedoms and rights of all Americans. Perhaps Mr. Limbaugh would have been more politically correct if instead he had quoted the late, great Groucho Marx when Mr. Marx said "I don't care to belong to a club that accepts people like me as members.">
Highland Lakes, New Jersey>
Meanwhile, Limbaugh lovers remain eerily silent.....