Courses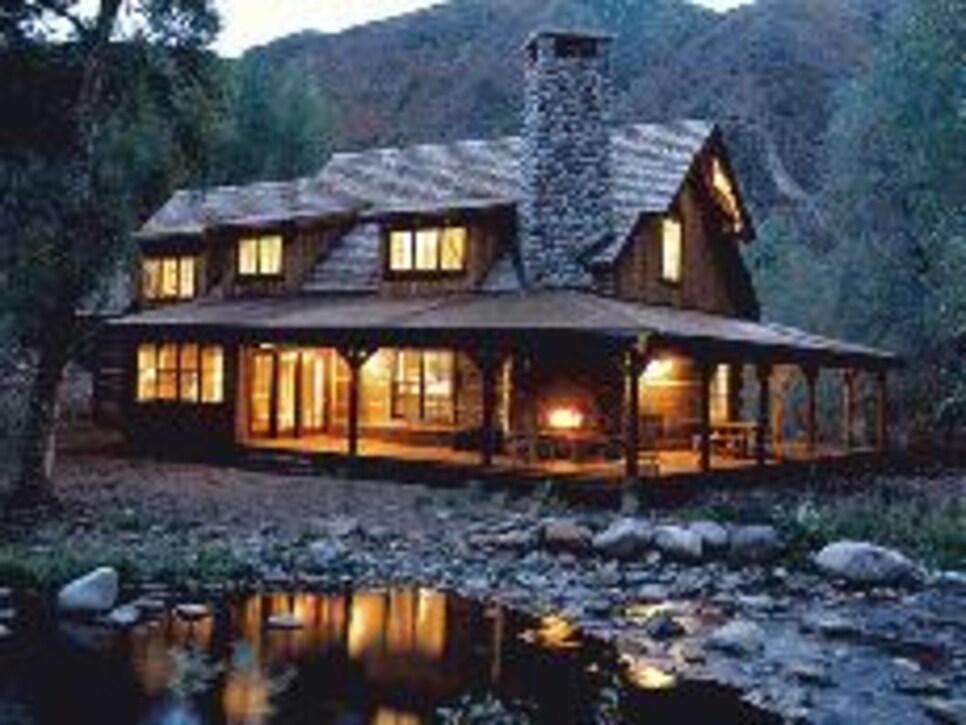 Roaring Fork is a super-exclusive golf and fishing club with a Jack Nicklaus-designed course. Most of its 48 cabins, like the one pictured here, max out at 2,500 square feet. But his one is larger: 3,800 square feet. (That works out to more than $1,500 a square foot.) It sits on 2 1/2 acres overlooking the sixth green, with three bedrooms and 3 1/2 baths. The cabin was on the market for more than a year, originally having gone on sale for $6.75 million, the Times says.
The sale hasn't been recorded at the county clerk's office yet and the agent wouldn't disclose the purchaser or seller's names. But he did tell the Times  the buyer is from Houston and the seller from Georgia.
Many of Roaring Fork's other cabins are available for "fractional" purchase. A full interest in one would cost about $3.6 million, according to the club's web site.