The Loop
A rested Henrik Stenson ready to add a major to his resume
HOYLAKE -- World No. 2 Henrik Stenson skipped the Scottish Open at Royal Aberdeen last week, an event in which he finished second last year, because he was "fatigued." This week, he isn't tired any more. Which is why the holder of the FedEx Cup and the Race to Dubai -- an unprecedented accomplishment -- is one the favorites to win the 143rd Open Championship here at Hoylake.
"I just felt like I needed a bit of extra rest," said the 38-year old Swede. "I just couldn't keep going. And coming into a major championship tired is always a recipe for disaster. You've got to have a fresh head to take on the challenges and hard work you need to put in this week."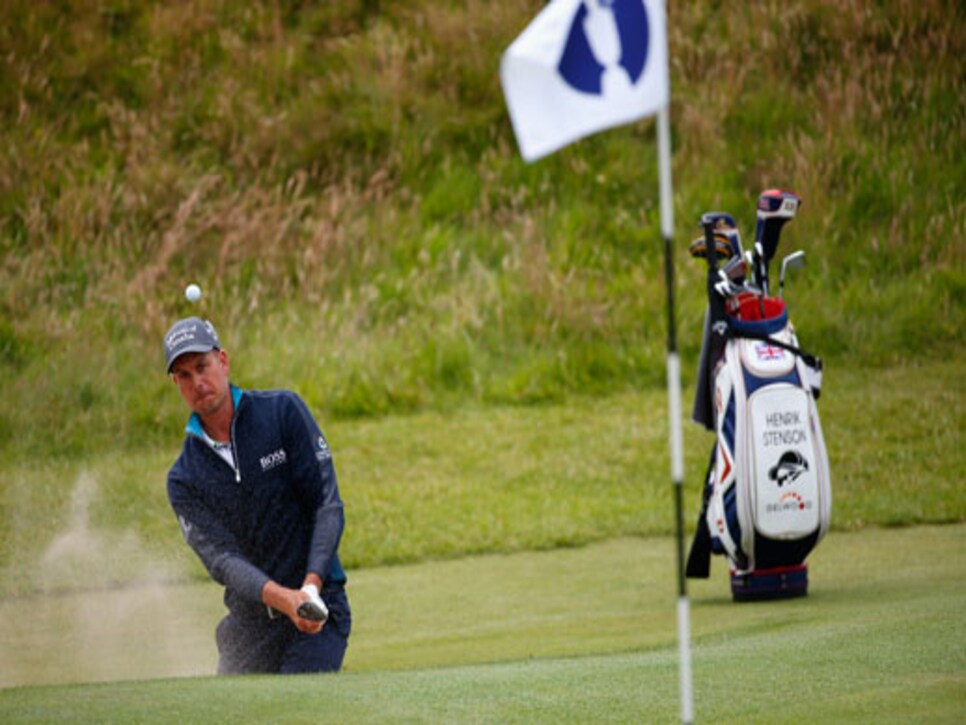 Adding to that potential trouble and strife for Stenson is he will play at least the first two rounds with one Tiger Woods. Dealing with all the fuss and bother that goes with competing alongside golf's number one draw can be difficult and distracting. Stenson, though, has seen it all before.
"I've had some good success playing against Tiger and managed to beat him a few times," he pointed out. "He's just one of the guys I need to finish ahead of if I want to do well here. But it's a good start if you know you can beat him.
"Besides, the tough draw is in the group ahead of Tiger. Whenever he is finished on a hole, the crowd is trying to get into good position to watch the next hole. It's a challenge to concentrate with a lot of people inside the ropes and a lot of crowd moving."
Apart from anything else, of course, Stenson does not lack motivation to do well in the game's oldest major championship. Were he to hoist the Claret Jug skyward come Sunday evening, he would be the first of his countrymen to do so. Indeed, none of his male compatriots have ever won any of golf's four most important events.
"My boyhood dreams were to play in the Ryder Cup and to win the Open Championship," he said. "That dream hasn't gone away. It's the last thing on my CV to make it complete more or less. You've got to have drive if you want to make things happen. I feel like I still have that."
There will also be time for a few lighter moments along the way. The owner of what is perhaps professional golf's driest sense of humor, Stenson claimed he and Tiger would have "a laugh or two."
"Every now and then we get to socialize or small talk a little bit," he continued. "But I'm not going to tell you what we talk about."