The Loop
A Q&A with a beverage cart girl (and her trainee)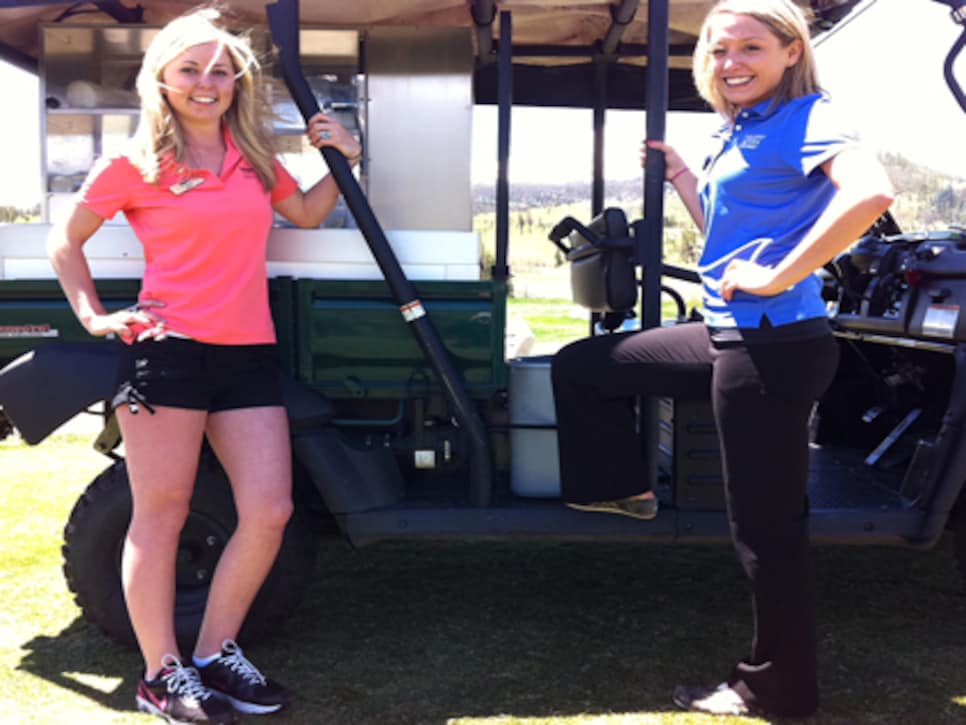 __First, the beverage cart girl trainer, Aly Whittaker (*pink shirt*), 23, who was born and raised in Summit County, Colo.____
____Tell me about this super cart you drive.__It goes really fast. And I drive it fast. I get into trouble with the superintendent. There are a lot of tight corners and steep slopes.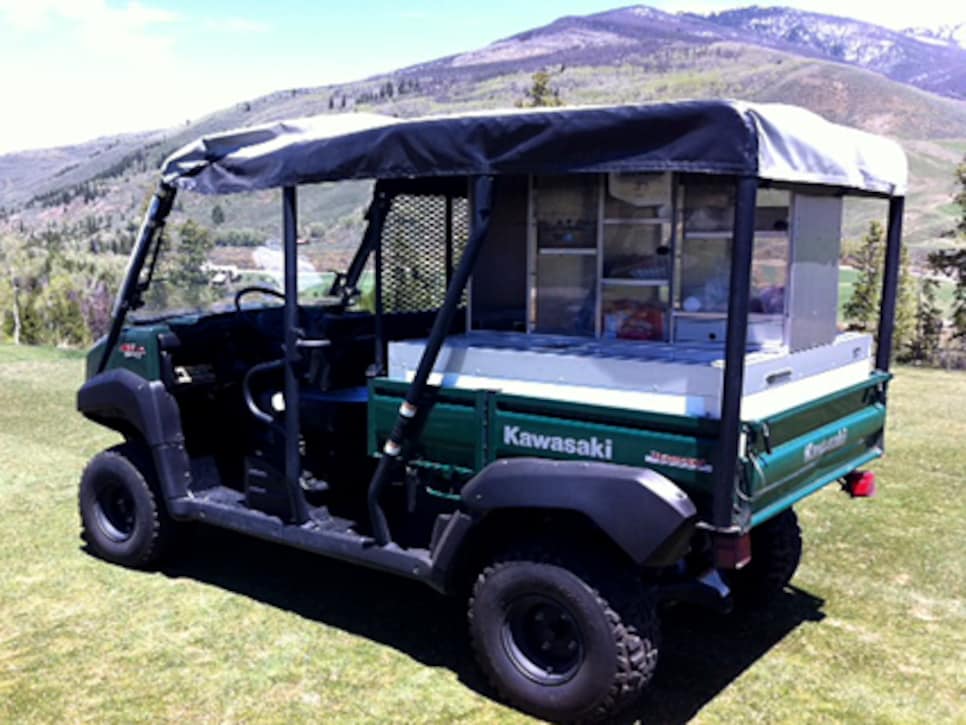 __What's your biggest tip?__I got $100 last year. It was at a police tournament. They were crazy. I made over $500 that day.
__What's the best drink you serve?__Bloody Mary, because we make the mix.
__Do you play golf?__Yes. I'm not good, but I like it.
__What do you like about it?__It's outdoors, and even if you play horribly you can just start drinking.
__How did you learn to play?__My dad taught me. I get better by the end of the summer. I played my first round of the year yesterday, and I got sunburned.
__What did you shoot?__I honestly don't keep score.
__Are you still in school?__I just graduated from CU Boulder. It took me five years, but I got two degrees: psychology and communications.
__What do you want to do now?__I don't know, but I learned a lot. I might want to get into event planning. I work for my mom in real estate. I'm only working here part-time.
__For a good scene and food in the area, where should I go?__You have to try Snake River Saloon in Keystone. It's a true saloon. They serve great steaks. They have live music on weekends. There are a lot of friendly locals and it's a lot of fun.
__Have you ever had any marriage proposals?__Not on the golf course.
__Off the course?__None that went through.
__So you're single?__Yes. And I'm loving it.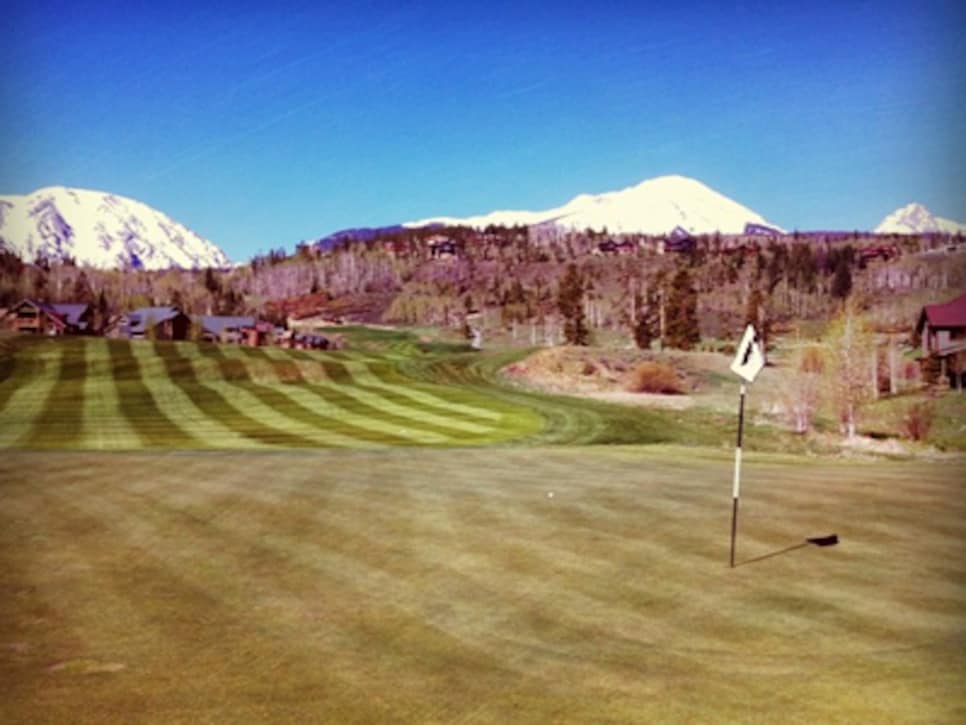 The group behind me was getting anxious, but they also understood my interest in the beverage cart girl trainee, Kelsie Beasley, 20, who's from Augusta, Ga.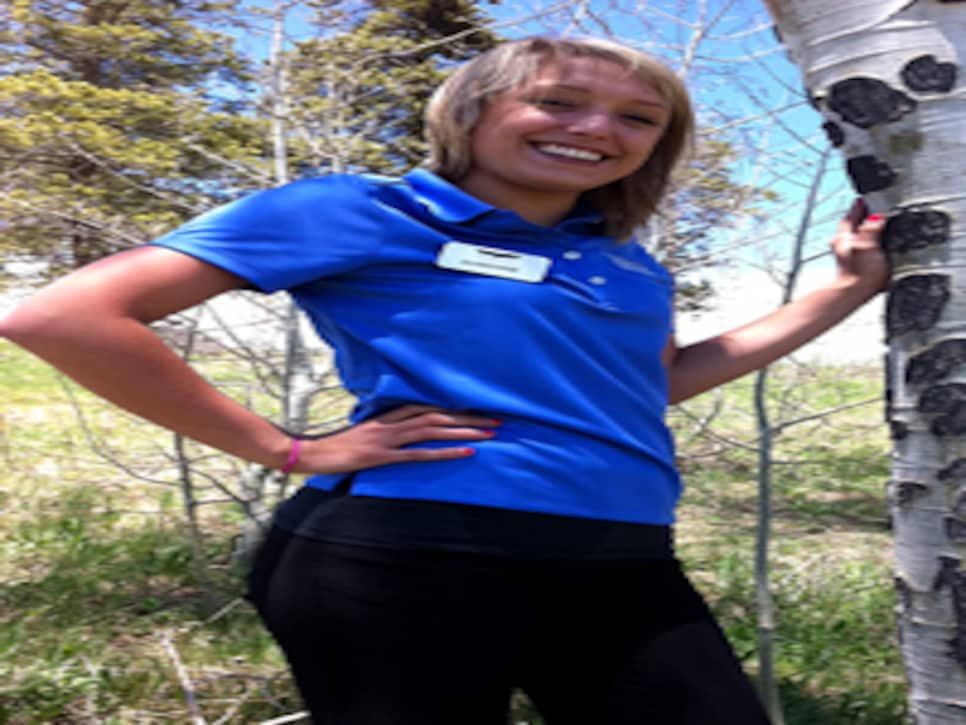 ____How long have you been in Colorado?__I've been here for 3 weeks.
__You came all this way to serve drinks and snacks on this beautiful golf course?__No. I'm here to get away from school and take a vacation.
__Where's school?__Armstrong Atlantic State University in Savannah.
__Are you enjoying Colorado?__Yes, it's gorgeous.
__You said you're from Augusta. Can I assume you've been to the Masters?My family and I have gone to a practice round every year for 15 years.
__Do you play golf?__No! I've attempted it a couple times, but I suck. It's better just to ride and watch.
__Are you single?__Yes. I've had boyfriends, but it has never worked out.
__What do you want to be when you grow up?__Nutritionist.
__Have you ever worked as a beverage cart girl prior to Colorado?__Yes. At Jones Creek Golf Club in Augusta.
What's the biggest tip you've received?$150. It was from a group of guys who only drank canned beer.
__Have you ever received any marriage proposals on the course?__No. I've had date proposals, but I've never done it.
__You said your name is Kelsie and your nametag says Sunshine.__I wear it when it's rainy out.
*(Look for more on Three Peaks and some local knowledge about my trip to stay and play in Colorado in an upcoming issue of Golf Digest. You can follow me on Twitter @Matt_Ginella.)