The Loop
A perfect autumn buddies trip
Every October, the Sunday Morning Group celebrates the approach of the winter golf season by taking a long-weekend golf-only buddies trip to Atlantic City, a little over four hours south of where we live.

This year was Trip No. 16. We had 20 golfers, two of whom must have been in the men's room when the bag-drop guy took this photo:

As always on these trips, we did more waiting than we usually have to do at home. But the waiting was actually part of the fun -- including waiting for the sun to come up at Seaview: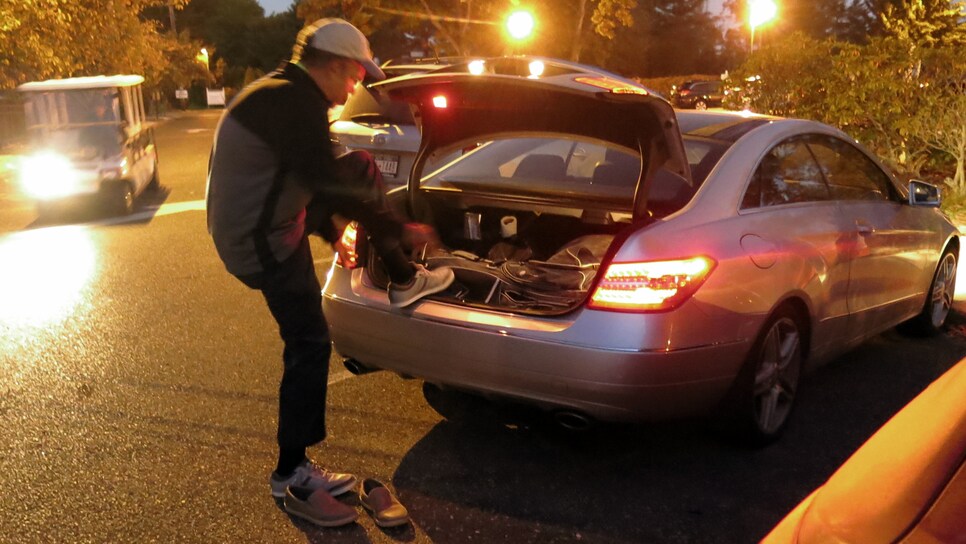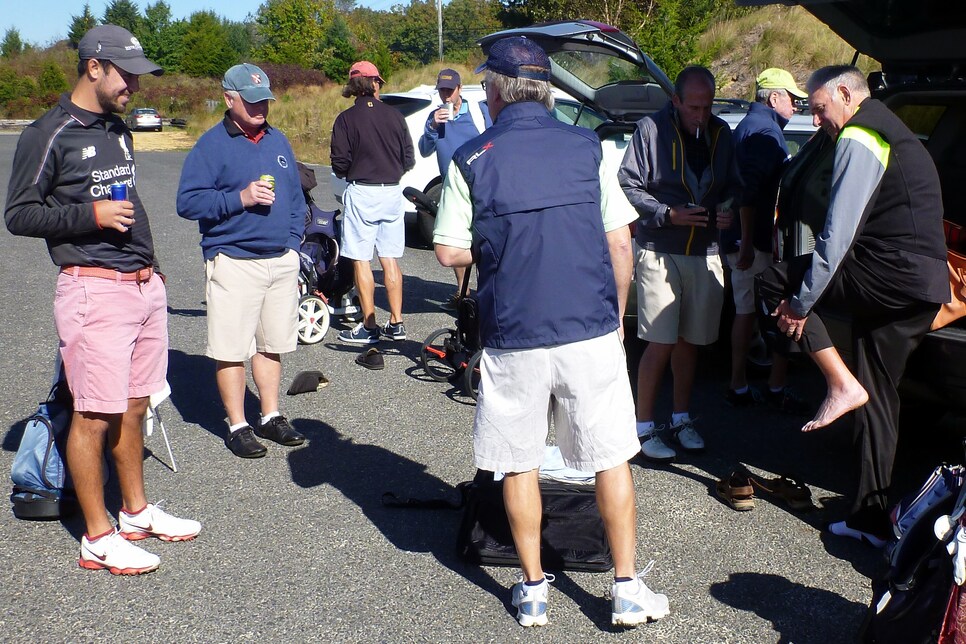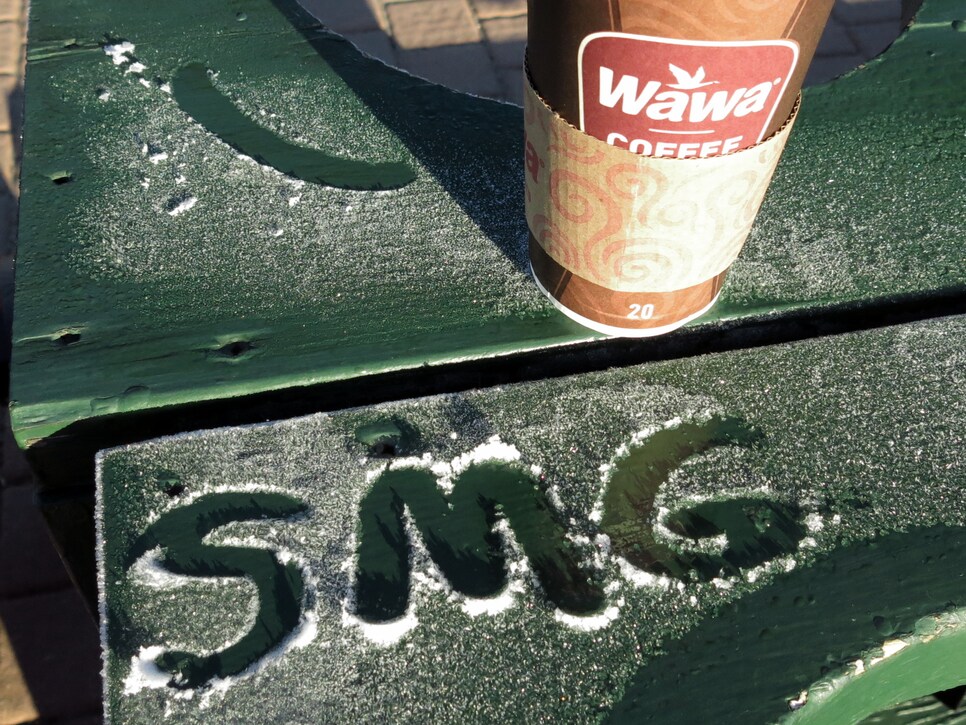 Waiting for Hacker (real name) and me to finish entering the day's hole scores in the awesome do-everything spreadsheet that Tim created for the trip: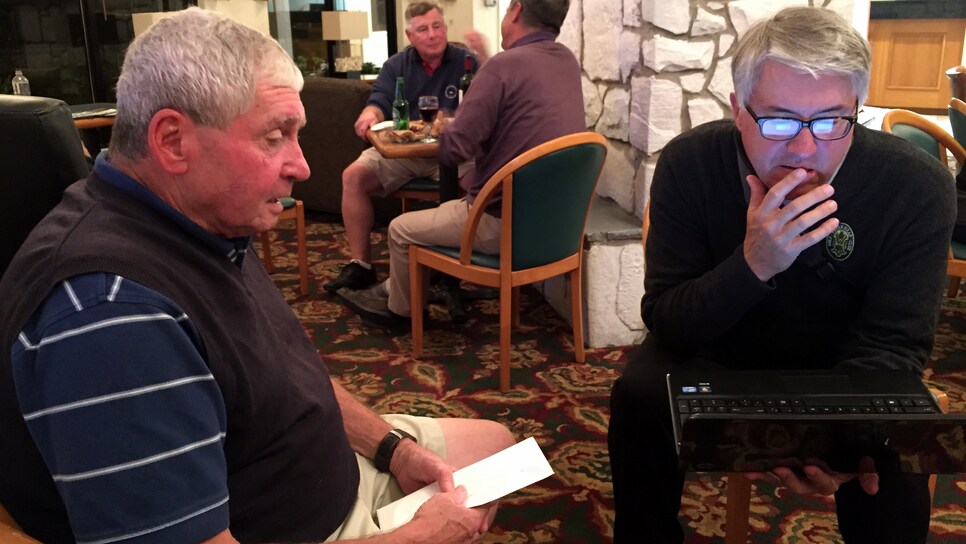 Waiting for the slowpokes in the group ahead of us to get the hell out of the way on the Bay Course at Seaview: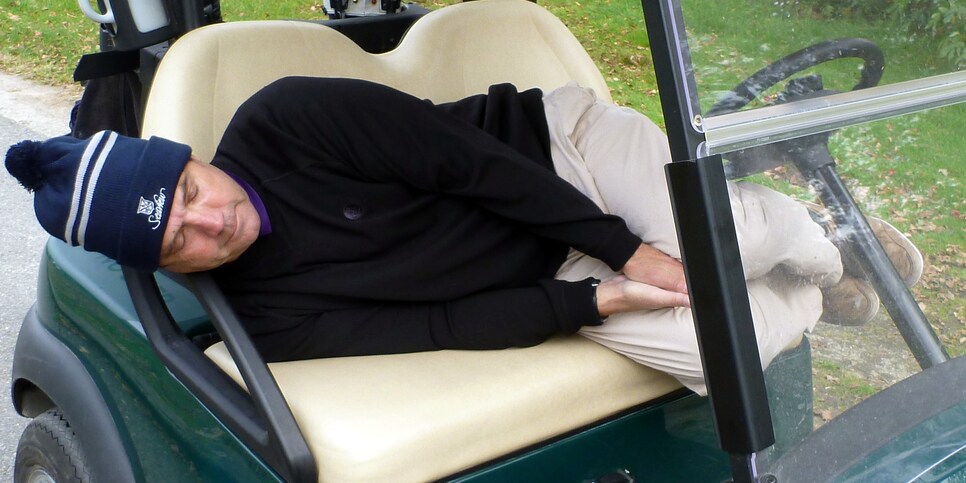 Waiting for the guys in our own last group to finish at Twisted Dune: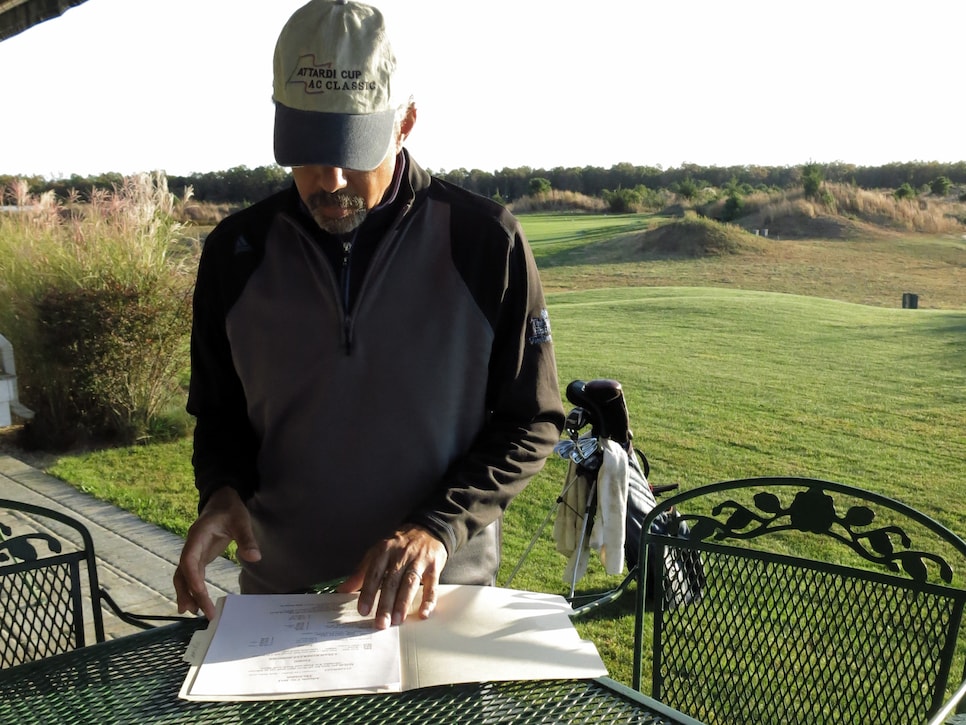 Waiting for Tony to realize he was never going to catch the 50-dollar bill that Gary, our terrific superintendent, kept dropping between his open fingers:
Waiting for Reese, on the way home, to attempt a rare cross-lane lit-cigarette hand-off, to Paul, at speed on the Garden State Parkway:

Waiting to find out which of our favorite meals our wives had spent all weekend preparing to celebrate our return: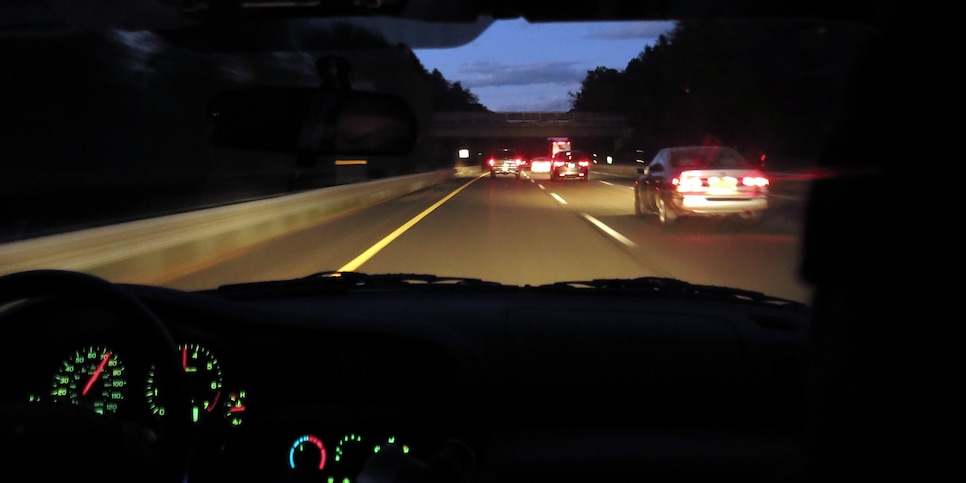 And, in effect, waiting for the thing that no one likes to think about, much less talk about. We all look a lot older than we did during our first A.C. trip, 16 years ago: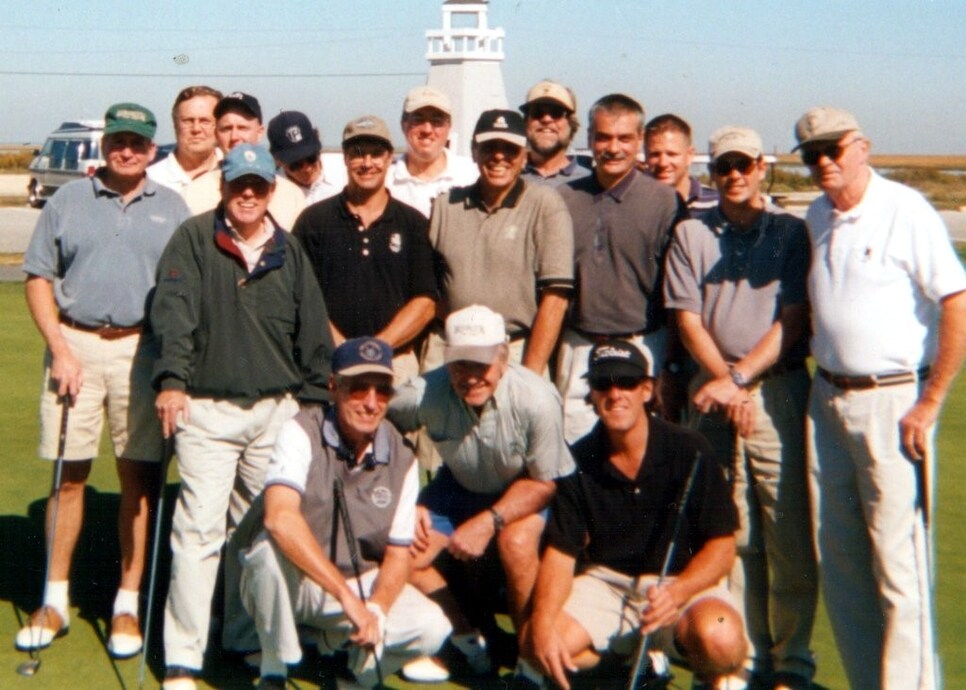 Who knows what we'll look like, or how many of us will be left, in 16 more years? Another good reason (as if any were needed) to play as much golf as possible right now.