News
A New Generation Has Changed The Vibe On The PGA Tour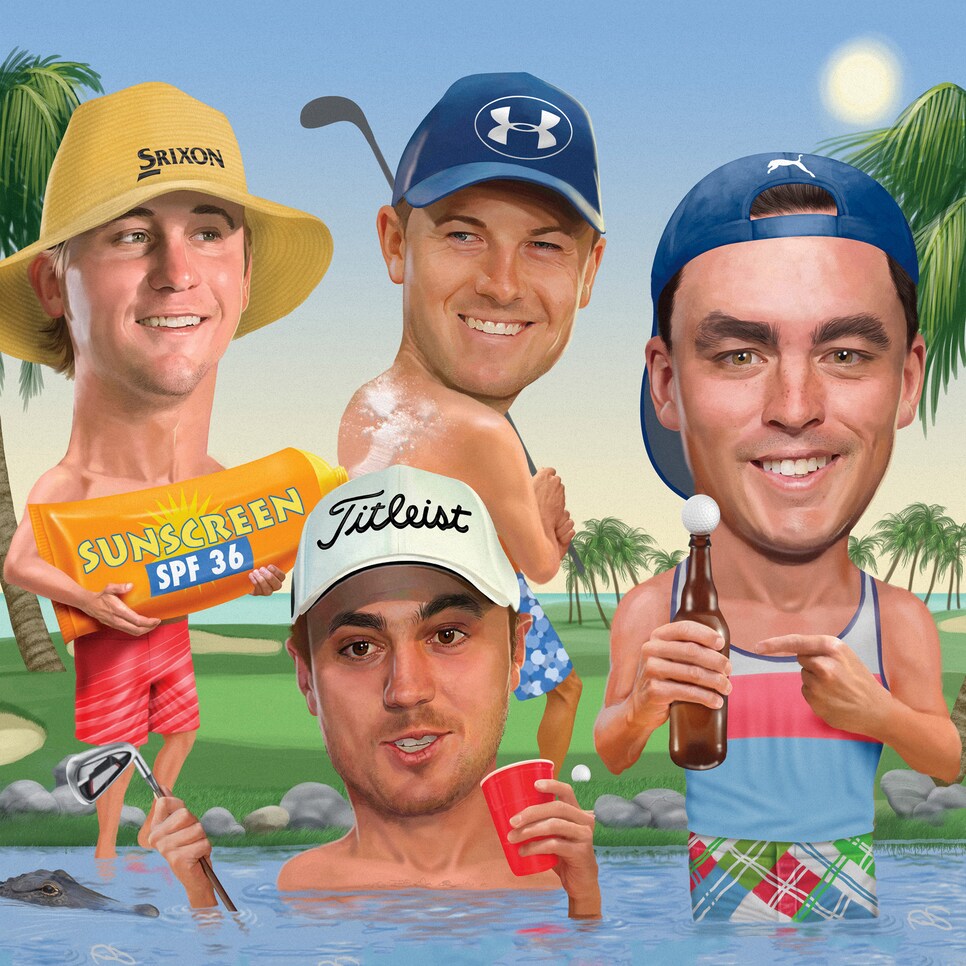 Illustration by Dale Stephanos
Yes, there's a youth movement in pro golf.
But it's more than what you think, deeper and more layered than the accepted (but arguable) narrative that today's young players are simply better than their predecessors.
No question the New Big Three of Jordan Spieth, Jason Day and Rory McIlroy is farther ahead in their careers than any previous trio of 20-somethings. (When Jack Nicklaus and Gary Player began simultaneously killing it in their 20s, Arnold Palmer had reached his 30s.)
Still, today's young players are more precocious than their immediate predecessors. After Tiger Woods won 46 times in his 20s before turning 30 in 2005, by the end of the 2007 PGA Tour season, only two American players in their 20s—Jonathan Byrd and Ben Curtis—had more than one official victory.
But then came Anthony Kim and Dustin Johnson, followed with a bang by McIlroy, who won four majors before turning 26. In 2015, Spieth won two majors at 21.
But there's something else going on. Today's best young players don't just want to be great at golf. They're more aware of being great at life.
And they're being cheered in the pursuit. It's why #SB2K16—last April's Instagram- and Snapchat-chronicled buddies trip of Rickie Fowler, Smylie Kaufman, Justin Thomas (then 27, 24 and 22, respectively) and Spieth—was so popular. Some old-schoolers saw it as evidence that the first three were doing too much work on their images and not enough on their games, and that Spieth—who had just suffered a heartbreaker at the Masters—was going soft. But that was the minority view. Most celebrated the unmarried foursome getting bleary-eyed and footloose. Why?
A complex cocktail. Partly it's Woods, long admired for his killer instinct and lonely pursuit of excellence, becoming a cautionary tale. Partly it's the millennial sensibility—having been shaken by disquieting events and broken models—placing increased value on friendship and joie de vivre, and seeing the public sharing of such moments as the spreading of a new gospel. And partly it's economic. Today's young stars simply have it easier, earlier.
Fowler has been a ringleader. For all his gifts as a self-promoter, he's everyone's friend. He waits behind the 72nd green to congratulate winners and claims those are the very players he most burns to beat.
Can a star have it both ways? In all likelihood, no. The obsessed, as a group, have always outperformed the more balanced. Day, married and a father of two before his 29th birthday, became the world's premier player by applying more focus, not less. In women's golf, the purposeful South Koreans are eclipsing the glam-oriented top Americans on the LPGA Tour. Where, by the way, the average age of winners in 2016 was 21.3, or seven years younger than a decade ago.
If there is a trade-off, is it worth it? Under sodium pentothal, Fowler might say yes. But is it possible that the seemingly über-driven Spieth would as well?
Now that would mark a youth movement for the ages.