The Loop
A milestone birthday has us revisiting this Hall of Famer's winning ways
The best 1970s/1980s counterpart to the 1960s Billy Casper is Hale Irwin. He didn't have the Big Three in his way as the late Casper did, but there were Nicklaus, Watson, Miller and Trevino, among many others, at various competitive stages of their hall-of-fame careers to battle. Like Casper, Irwin won three majors, all U.S. Opens, including the brutal 1974 Massacre at Winged Foot. The Missourian won two World Match Plays and an NCAA individual title in 1967.
Known for winning on tough golf courses, Irwin was a tenacious player, who, like Tom Kite in their 1970s-style glasses, had that studious look that accentuated a tactical game rather than the heroic he could play to. Irwin's substantial talents carried onto the Senior PGA Tour/Champions Tour, where his 45 victories rank No. 1 in career wins.
Wednesday marked Irwin's 70th birthday. As a major Golf Digest contributor during his prime, we salute the supreme player of the fairway wood and long iron, clubs that were part of the repertoire that had to be mastered in Irwin's era. Here are two condensed pieces of instruction from his 22 articles.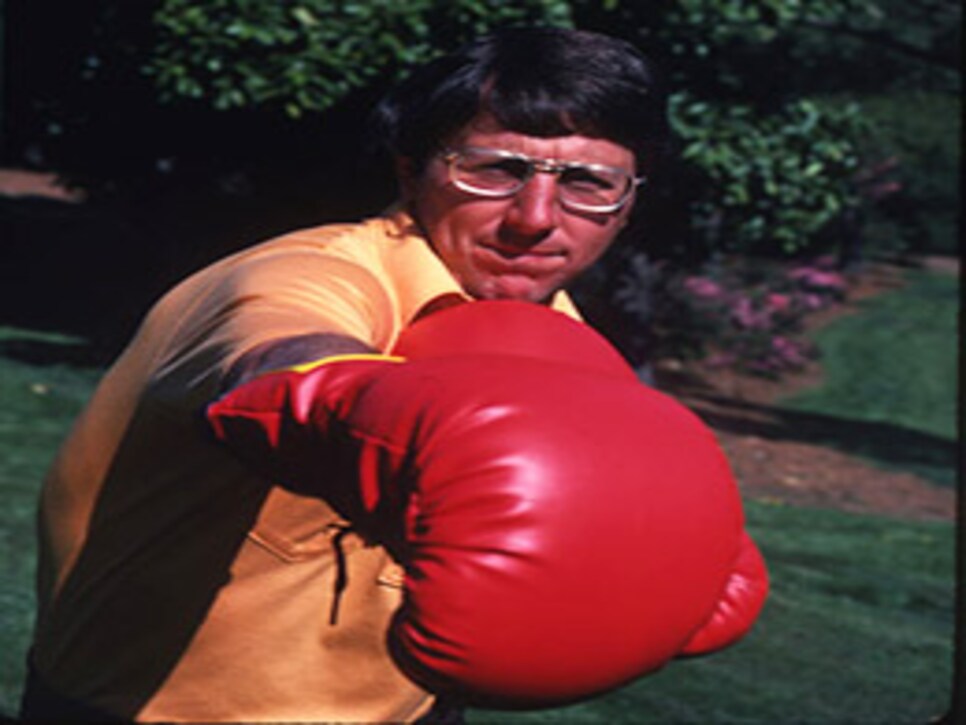 __From September 1981:__In the article "10 Ways to KO Your Opponents," Irwin threw a jab at the camera as he revealed how to become more competitive "for the golfer whose competitive fires burn low, but whose desire for improvement is high." 1. Approach each round with a fresh mind. 2. Make every shot the critical one and handle it as a separate challenge. 3. Consider difficult conditions an advantage since they eliminate quitters. 4. Keep moving forward; always go for the bigger winning margin. 5. Give yourself shotmaking alternatives; every situation presents you with more than one way to play the shot. 6. Practice your weakness. 7. Use your warm-up for "housecleaning," pay particular attention to tempo and fundamentals. 8. Keep your emotions on an even keel. 9. When shot and club indecision creep in, go back to Square 1 and start your decision-making again. 10. Above all, keep it fun.
From June 1980: In "How to Play Fairway Woods," Irwin had a great tip that still applies to today's modern fairway clubs used for long plays. In describing fairway woods in his game as falling "into a buffer zone between the power of the driver and the accuracy of the irons," he said to maintain your tempo with a "backplace." For smooth tempo, he wrote, "I find it helpful to forget about the backswing, as such, and think of it instead as a 'backplace.' In other words, just place the club at the top of the swing. That's where the real swing begins. In 'swinging' the club to the top there is a tendency to rush. By simply placing the club at the top, you eliminate a lot of apprehension that accompanies a long shot."