The Loop
A Masters tradition unlike any other: Speculating on whether Tiger Woods will play
Stories of interest you might have missed…
"Tiger Watch has become another Masters Tournament tradition unlike any other," Scott Michaux writes in the Augusta Chronicle. "What used to be a exercise in following HOW Tiger Woods played, however, has devolved into monitoring IF he'll play. For the second consecutive year, April approaches with no word on whether or not Woods will compete in the major that first defined his greatness in 1997."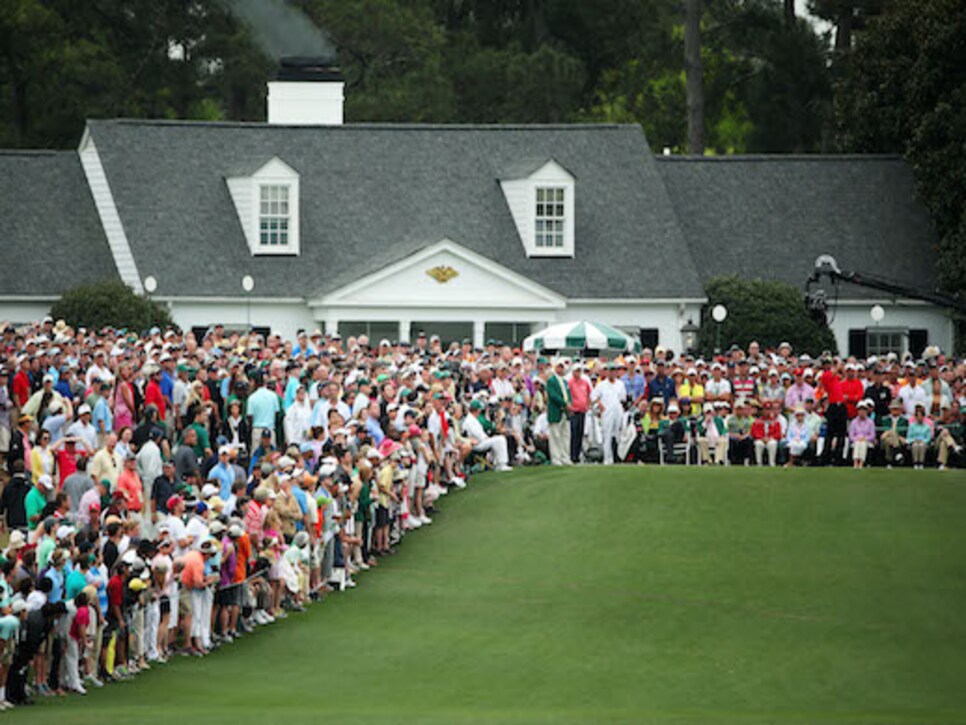 (Tiger Woods teeing off in final round of 2013 Masters (Getty Images)
"Call it PR or spin but while on Friday the Irish public was being told that Rory McIlroy was doing his bit for the Irish economy by paying corporate tax on royalties here, The Sunday Times reports today that the world No 1 is now a registered tax exile in Dubai when it comes to the lion's share of his fortune," Brian Keogh of the Irish Golf Desk writes. "Colin Coyle reports that Palm Jumeirah Island is now his primary residence in the tax-free statelet popular with celebrities and sports stars.'"
"Chinese authorities have closed 66 golf courses in a renewed crackdown on courses built in contravention of rules designed to protect arable land and save water, China's top economic planning body said on Monday." Reuters has the story.
Two years ago, Callum Macauley had full playing privileges on the European Tour. Today he is driving a taxi, John Huggan of the Scotsman reports. "My swing has always been unorthodox and distinctive. It has never looked good alongside other guys on tour. But my thinking on the course was well above average. I knew how to play and score. Now my head simply isn't there' any more. I've lost all confidence as far as my golfing ability is concerned. And because my swing is the way that it is, I've got nothing to fall back on technique-wise."