The Loop
A long-shot bid to get Seattle native Fred Couples a special exemption into U.S. Open
Fred Couples is king in Seattle area golf circles and transcends the sport there to a large degree. In December, 2013, Couples raised the "12th Man Flag" at the Seattle Seahawks' Monday Night Football game with the New Orleans Saints.
Not surprisingly, there is a movement afoot to get Couples, a Seattle native, a special exemption into next week's U.S. Open at Chambers Bay outside Tacoma. Couples was entered in a sectional qualifier earlier this week but withdrew with chronic back issues.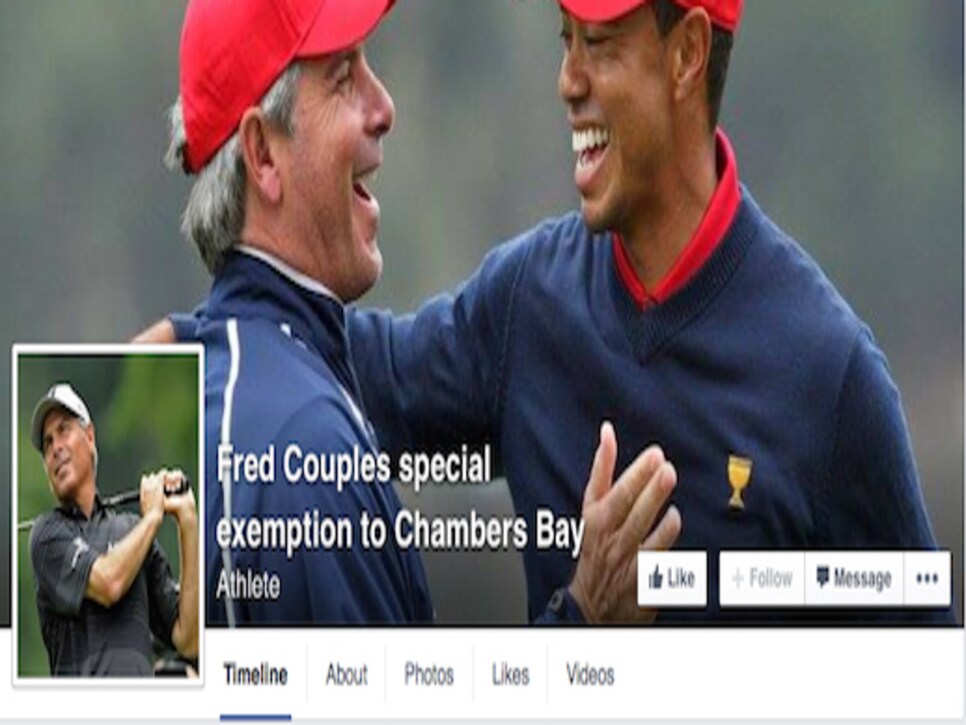 Larry Stone of the Seattle Times made the case on behalf of Couples today in a story headlined, "USGA should do the right thing, give Seattle's Fred Couples a U.S. Open exemption."
Craig Strand, an area resident, started a Facebook page promoting the inclusion of Couples in the Open field. "Fred has always been kind of the poster child for golf to me," Strand told the Seattle Times. "He's such a likable figure for the game, like the golden boy for golf. Gosh, if the USGA just offered one exemption, he'd be the one out of anybody to deserve it."
Couples grew up a few blocks southeast of downtown Seattle, in the Beacon Hill neighborhood, and learned the game at the municipal Jefferson Park Golf Course. He and his boyhood friend Jay Turner frequently hopped the fence by the fourth tee or entered via holes in the fence at various places to avoid paying the green fee.
"As a youngster he used to be able to drive one of the par 4s here and it ticked the old guys off so much they lengthened the hole by 60 yards," former head pro Peter Guzzo once said.
The U.S. Open trophy, incidentally, will be on display at Jefferson Park on Friday afternoon. Whether the course's favorite son will be on display at Chamber Bay next week seems a long shot. As Stone noted in his story, the last special exemption the USGA granted was five years ago.