The Loop
A Jimmy Walker selfie would qualify as photographing a star
The best astrophotographer in the history of the PGA Tour might consider turning the camera on himself now that he's a bona fide star. Only the marquee doesn't know it yet.
Jimmy Walker may not sell tickets, but if you're not yet sold on his burgeoning talent you ought to be. His victory in the Sony Open in Hawaii on Sunday was his fourth in the last 15 months and fourth in his last 32 starts, equalling, coincidentally, the number of his photos that NASA has used on its Astronomy Picture of the Day website (apod.nasa.gov).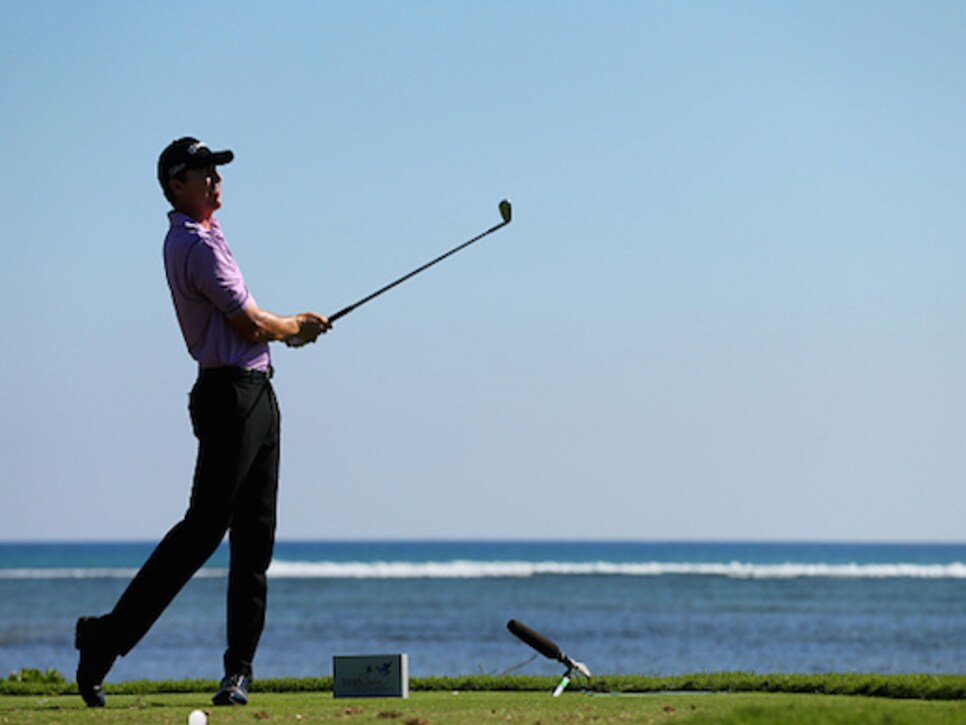 The website described his latest photograph as a "beautiful grouping of reflection nebulae in Orion." Easier to explain his victory at Sony.
Walker, 36, shot 62-63 on the weekend at Waialae Country Club to win by nine strokes. He birdied seven of the final 11 holes to complete his two-tournament Hawaiian swing with eight consecutive rounds in the 60s and at least four-under par or better.
The victory also showed that resiliency is part of his arsenal. It followed a playoff loss at the Hyundai Tournament of Champions, when he squandered a three-stroke lead with five holes to play and two with two to play that ultimately only bruised his psyche.
The temptation, meanwhile, would be to dismiss his Hawaiian adventure as a hot streak, but other factors are involved in his ascent as he closes in on the top 10 in the World Ranking (he was 17th starting the Sony Open).
The common goal of golf professionals is to continue to improve "I feel like I've got a good formula going," Walker said on the eve of his season open last October, as the defending champion of the frys.com Open. "I'm always continuing to try to get better."
He's winning on that count, too. Every year since he joined the PGA Tour for good in 2008 has been better than the previous year for Walker. And though doing it again has grown exponentially more difficult following a season in which he won three times, earned nearly $5.8 million and finished fourth on the money list, he is taking dead aim.
The $1,008,000 he earned for his second straight victory at Waialae Country Club moved him past the $2 million mark and into first on the tour money list. The question now is whether he's ready to star on the larger stage the World Golf Championship events and major championships represent. It could be argued that he already has answered it. He finished in the top 10 in three of four majors last year.
The takeaway, as his own star shines brighter by the week is that a photographic grouping of reflection nebulae in Orion has nothing on his golf game.