The Loop
UPDATED: Web.com Tour cancels Tour Championship with Hurricane Matthew heading toward Florida
Better to be safe, than sorry. That's the mindset of Web.com Tour officials, who announced Wednesday the cancellation of this week's Tour Championship with Hurricane Matthew forecasted to come near Florida's Atlantic Beach Country Club on Friday.
The decision was disappointing, according to Web.com Tour president Bill Calfee, but essentially was made for the tour when local authorities announced an evacuation of the Atlantic Beach Wednesday morning as the Category 4 storm continues toward Florida's east coast.
"It is unfortunate that we've had to cancel our season-ending event; however, our first priority is the safety of our players, fans, volunteers and staff," Calfee said. "With Hurricane Matthew on the horizon, it is critical that we make sure everyone involved with the Web.com Tour Championship has ample time to evacuate the Northeast Florida area and return home."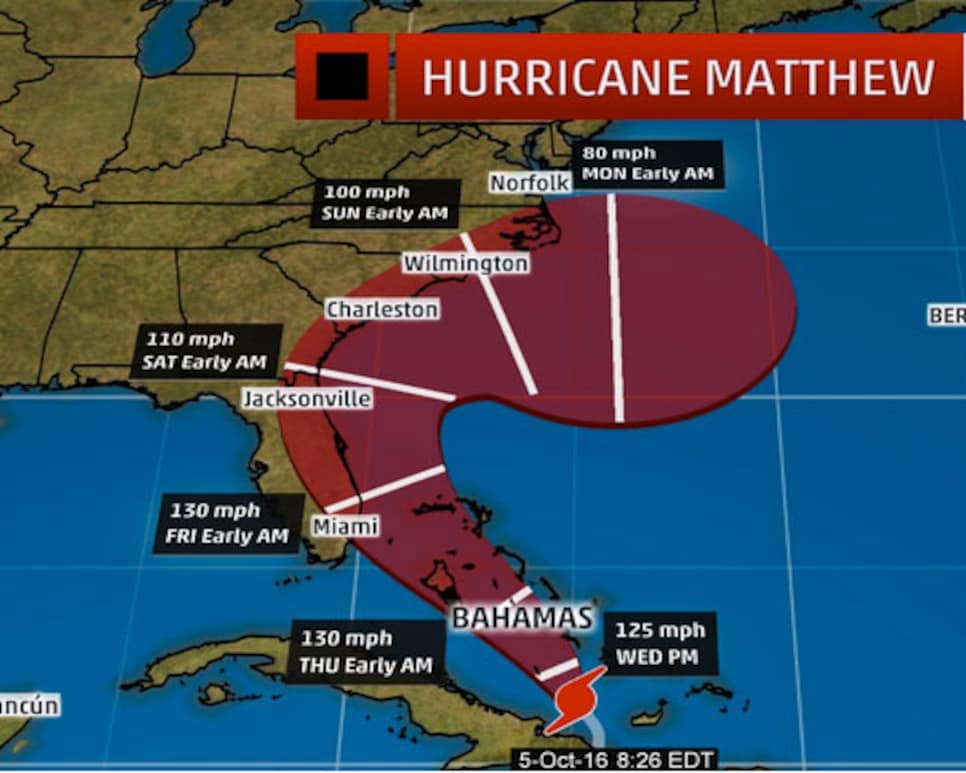 With the announcement, the 2016 Web.com Tour season comes to an abrupt end for the 127 players in the field hoping to play well enough to move into the top 25 of the Web.com Tour Final Series money list and secure a PGA Tour card for the 2016-'17 season. Earnings through the first three events of the series are now deemed final.
On Tuesday, Web.com Tour officials were hoping they could still get the tournament in, crossing their fingers that the first round could be completed on schedule on Thursday. Assuming Friday would be a wash-out, the hope was to complete the second round on Saturday, make the cut (low 60 and ties) and play 36 holes on Sunday. If further weather delays occur, a Monday finish could be in the works to make sure all 72 holes are completed, something that would not be the case if this were a regular season event.
The last time a Web.com Tour event was cancelled was 2005 when Hurricane Wilma was headed toward Florida and forced the Miccosukee Championship to be dropped.