The Loop
A golf trip even I would not take
I'll go anywhere for a golf trip. Or so I always assumed. Then yesterday afternoon I got a call from Miami Herald reporter Evan Benn doing an article on Cavalry + Company. This is a Florida tourism company that aims to take "high-end" golfers on trips to places like the Kabul Golf Club (pictured) and Beirut Golf Club.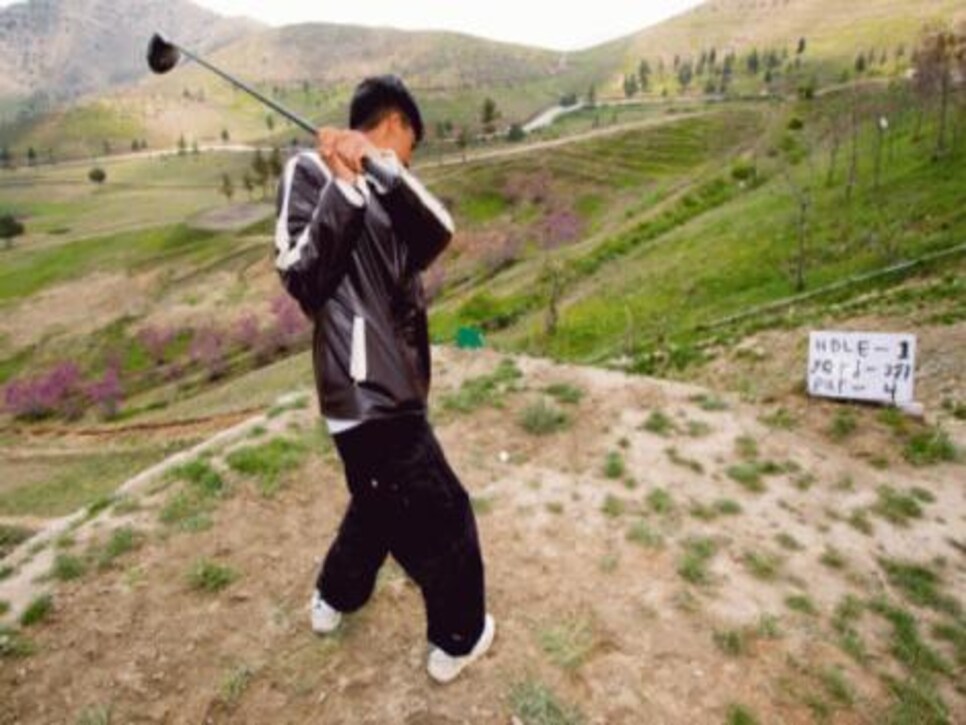 These trips start out soaked in luxury, with stays at the One & Only Palm and the Four Seasons hotels in Dubai. Travelers will play a handful of courses there, including Emirates Golf Club and Jumeirah Golf Estates, site of the Dubai World Championship.
Then -- to put it in golfer terms -- the wheels come off. Next thing you know, you and your "special forces guides" are jetting off to Afghanistan or Lebanon.
"The most intimidating round in golf," the company's website declares of Kabul Golf Club.
"Tee off in Hezzbolah's backyard," it says about Beirut Golf Club.
I probably came across a little too negative when I spoke with Evan Benn about this yesterday. It's not that golfers don't want adventure. Golf Digest has gotten good reader reactions to features on golf in India, Bhutan, even North Korea. We've assigned upcoming stories on Iceland and Antarctica.
But for me? I'll leave the war zones to the armed forces.