The Loop
A golf shaft insert for improved accuracy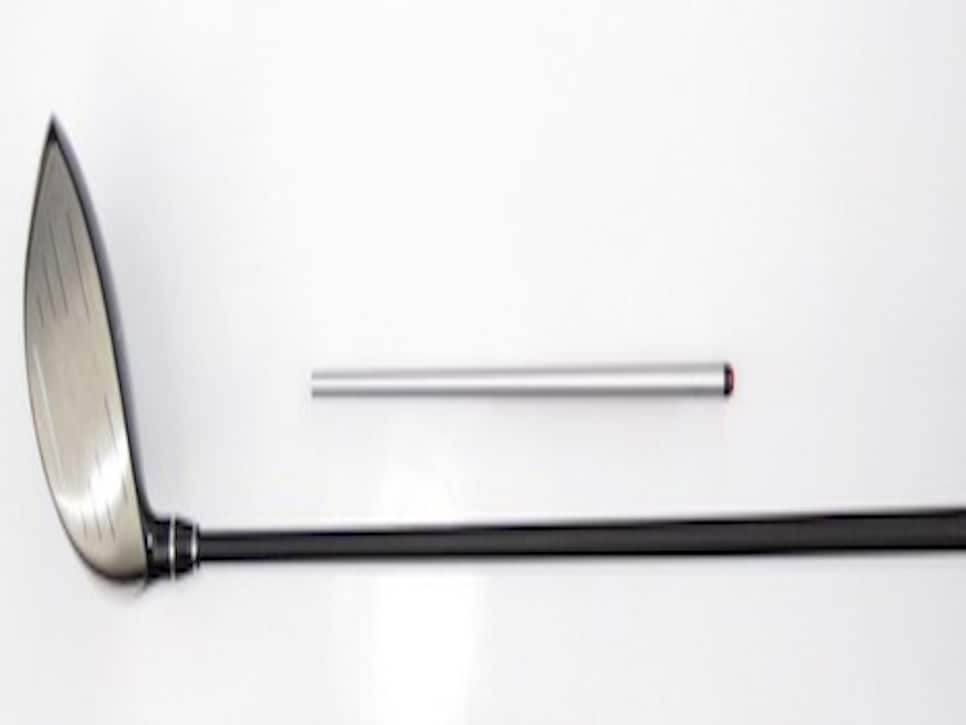 Harrison Sports began making golf shafts in 1988, yet it isn't only shafts that animate them these days. The company has developed a shaft insert that seems to be generating buzz inside and outside the company.
It's called the Shotmaker, a graphite insert that measures 12 inches in length and weighs four grams and is said to help reduce shaft deformation as well as absorbing most of the impact vibration, resulting in straighter drives.
"Obviously something we've worked on for many years is how to reduce shaft deformation and impact deformation," Harrison's Evan Roosevelt said. "We've homed in on how to figure that problem out. It came in the form of an insert. It impacts the shaft deformation and is able to absorb the majority of the impact vibration. Combine those two factors and you have 40 percent more accuracy with the driver."
The equipment wonks at GolfWRX.com have been discussing the Shotmaker in generally favorable terms for a few months now.
The Shotmaker fits most .335 tip shafts, Roosevelt said. It is developing two new models to fit everything else and expect to introduce them in January. "We're pretty excited about it, too," Roosevelt said. "We've been getting an incredible response from consumers. It's pretty cool."
So what does the USGA have to say about a shaft insert designed to reduce ball side spin by as much as 50 percent? "It's always been very open to approving various inserts," Roosevelt said. "It wasn't really a great concern for us." The USGA has approved the Shotmaker.
The Shotmaker sells for $99.99 or $150 for a kit that includes the tools required to place the insert.