The Loop
Golf bags fit for kings...or at least presidents
After a decade with Nike Golf, Mike McKennon started his own company, McKennon Golf Bag Company, making leather golf bags in his basement. Now he's making them for presidents.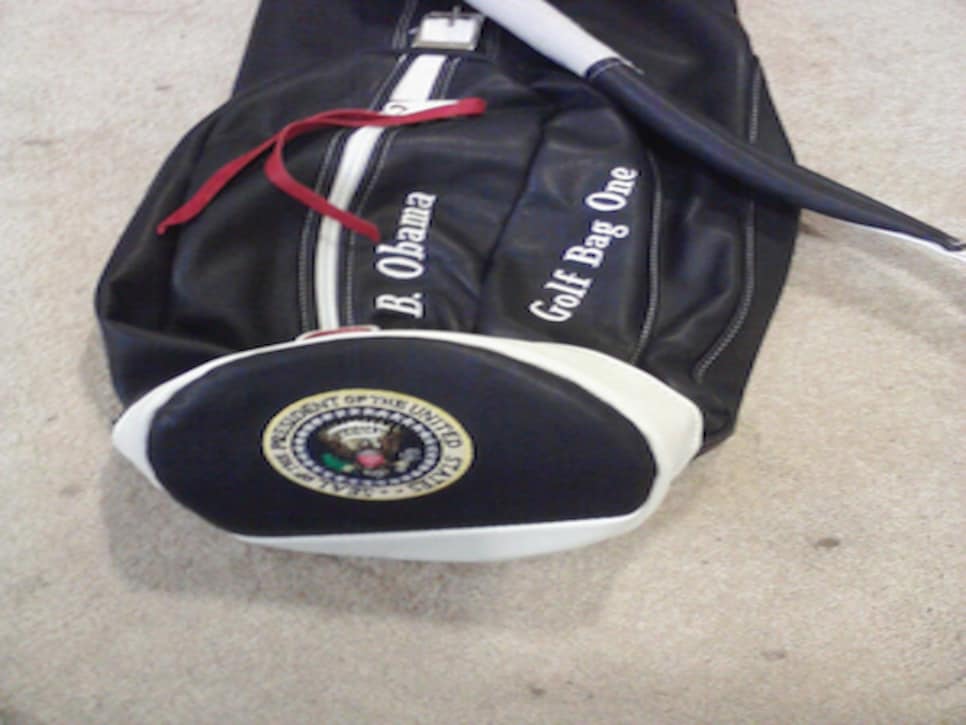 "We had set out to make something very presidential, but not too gaudy," he said in keeping with the company philsophy. "It's a simple navy blue bag with white accents. We've got the presidential seal on the headovers and bottom. And, subtly, on the side we put Golf Bag One."
McKennon said he was able to get it in President Obama's hands, though he would not disclose how he did so.
He has made one for Davis Love III, the next U.S. Ryder Cup captain, who used it in the Par 3 Contest at the Masters this year. "I made him a North Carolina bag," McKennon said. "Lucas Glover saw it and called and wanted a Clemson one."
McKennon's philsophy evolved from the statement at the top of his website home page: "As we developed the McKennon Player's Bag we considered every single feature of the modern golf bag. We didn't use a damn one of them."
"The whole premise of our company," he said, "is simplicity and intuitive golf bags. We don't have to have 13 zippers. You know where things are. We don't clutter it up."
The Player's Bag is handcrafted from aniline leather, sells for $799 and comes with either one or two zippered pockets.
In addition, McKennon purchased Jones Sporting Goods, maker of the Jones Bag that was so popular 30 and 40 years ago. "This is the only bag in golf where you can look at it and go, 'I remember that.' I carried a Jones bag until I was probably 25. It's cool to see it come back to life."
McKennon no longer works from his basement. He now has a 3,200-square foot shop and recently hired a fifth employee. "We're trying to turn everything upside down," he said. "We're going to go head-to-head with the bigger companies."