News
A frustrated Kevin Kisner knows he had Bay Hill title 'right in the palm of my hand'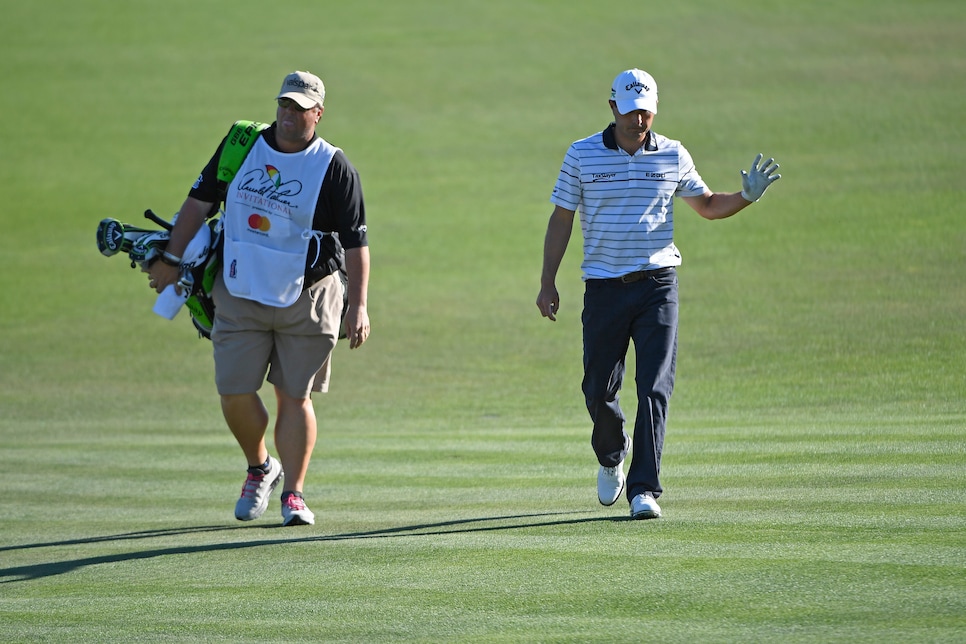 ORLANDO -- Kevin Kisner was standing on the par-5 12th hole at Bay Hill on Sunday leading the Arnold Palmer Invitational by four shots and seemingly on his way to a second career PGA Tour victory.
But then golf got in the way. He missed the green left with his approach, knocked his fourth over the green and eventually rolled in a three-footer for bogey.
Two holes later, came another bogey when he failed to get up and down from short of the green at the par-3 14th.
A few minutes later, Marc Leishman, playing in the group in front of Kisner, rolled in a 50-foot eagle putt on the par-5 16th to take the lead. Leishman never looked back, closing with a three-under 69 to win by one.
"I had it right there in the palm of my hand to win and I didn't get it done," said Kisner, who shot a Sunday 73 to tie for second. "Two over on the back nine is not good enough. So I got to get better, and I'll work on that."
Not that he didn't have his chances.
At 16, the easiest hole at Bay Hill, Kisner found a fairway bunker off the tee, missed the green right, but flubbed his third shot into a greenside bunker and got fortunate to get up and down and save par.
At 17, his tee shot on the par 3 rolled through the back of the green and he again settled for par.
And on 18, where he needed birdie to force a player with Leishman already in the clubhouse at 11 under, Kisner drove it into the left rough, hit his second into a greenside bunker and took one stroke too many.
"There on 15 and 16, I thought I hit two great shots and neither one of them on the green," Kisner said. "Both ended up pretty dead. That's just the nature of the beast on Sunday on the PGA Tour. The golf course turns and gets very difficult and you got to be in the right position and I was not in the right position on either hole."