The Loop
A day testing equipment with Tiger Woods reveals an astounding attention to detail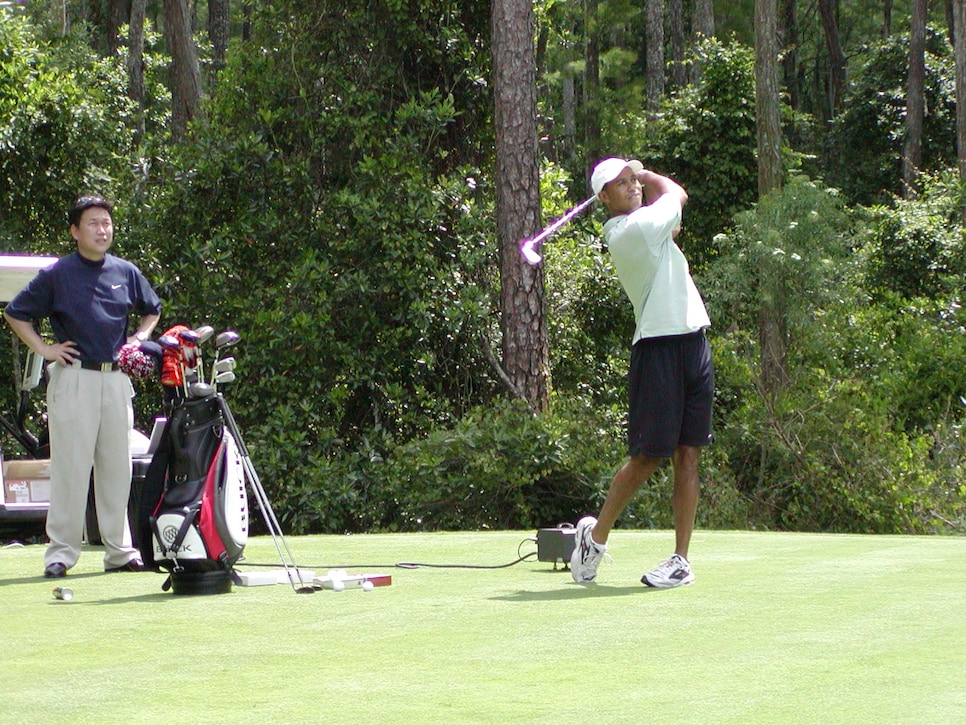 With all the interest surrounding Tiger Woods' equipment in his return to action at the Hero World Challenge, it reminded me of the opportunity I had in 2003 to spend a day with Woods as he tested some prototype golf balls and new drivers at Grand Cypress Resort in Orlando. Now, as Woods begins to sift through a sea of equipment possibilities, it seemed like a good time to revisit some of what I learned about Woods' process from that day.
The day had its share of surprises, from Woods' vast knowledge of the nuances of golf equipment to his attire. I had been expecting the Woods I always see: dark pants, swooshed shirt and hat. Instead, I got a guy straight from a morning run—literally. Gym shorts, muscle shirt (later changing into a golf shirt, untucked), sneakers and a Stanford University hat. Not that anyone would care—an entire nine holes at Grand Cypress had been shut down just for him.
As Woods will play a Bridgestone Tour B330-S in the Bahamas this week, some insight from that day might offer a hint as to how he came about the decision to use that ball. Woods started that day in 2003 by testing golf balls. I asked Rock Ishii, Nike's chief ball guy, what the final hurdle was: "Tiger's concerned about the trajectory on the chip shots," Ishii said. He wasn't kidding.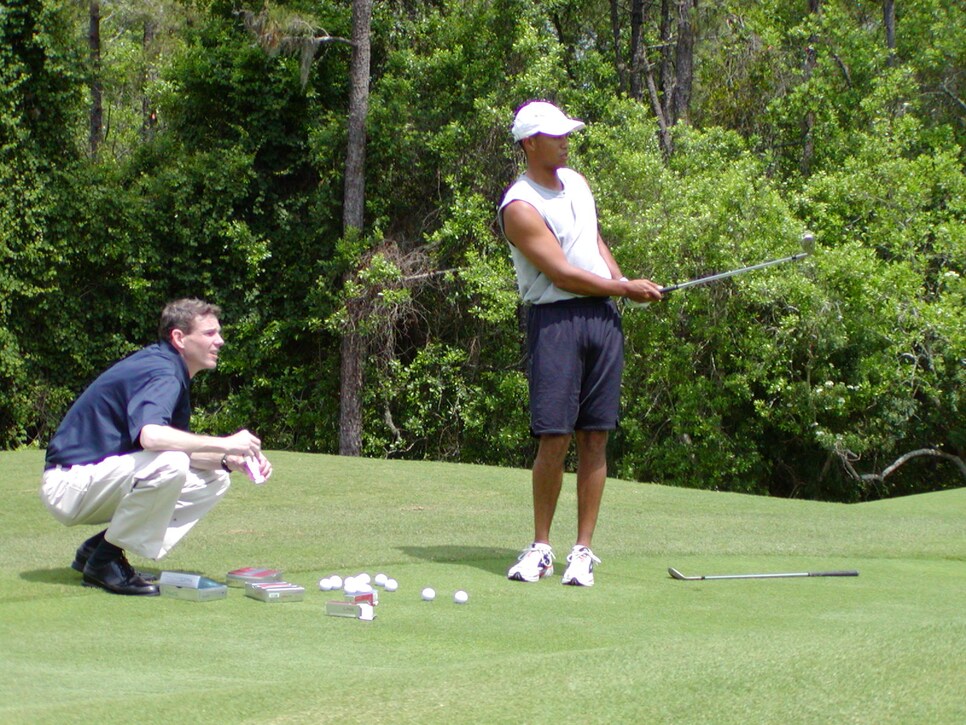 Woods indeed opted to start with chip shots. After a couple of quick swipes serving as a warm-up, Woods hit numerous chip shots from about 20 feet off the green—judging spin and height on each. Walking back to the tee, we discussed why he placed so much importance on the flight of such short shots. "I'm all about how the ball flies, how it looks shortly after it leaves the club," Woods said. "If I look up and don't see the ball right there—I mean, right where I expect it to be—then we have a serious, serious problem. It doesn't matter how long the shot is."
Moving on to full shots, it became clear that Woods' enthusiasm for knowledge of what equipment can do bordered on that of a chat-room geek combined with the knowledge of an R&D expert. Data collected from the launch monitor was to be gathered, printed out and sent to Woods' home for review. Not that his eye was far off. Woods routinely called out the launch conditions after striking the shot and they were eerily on target.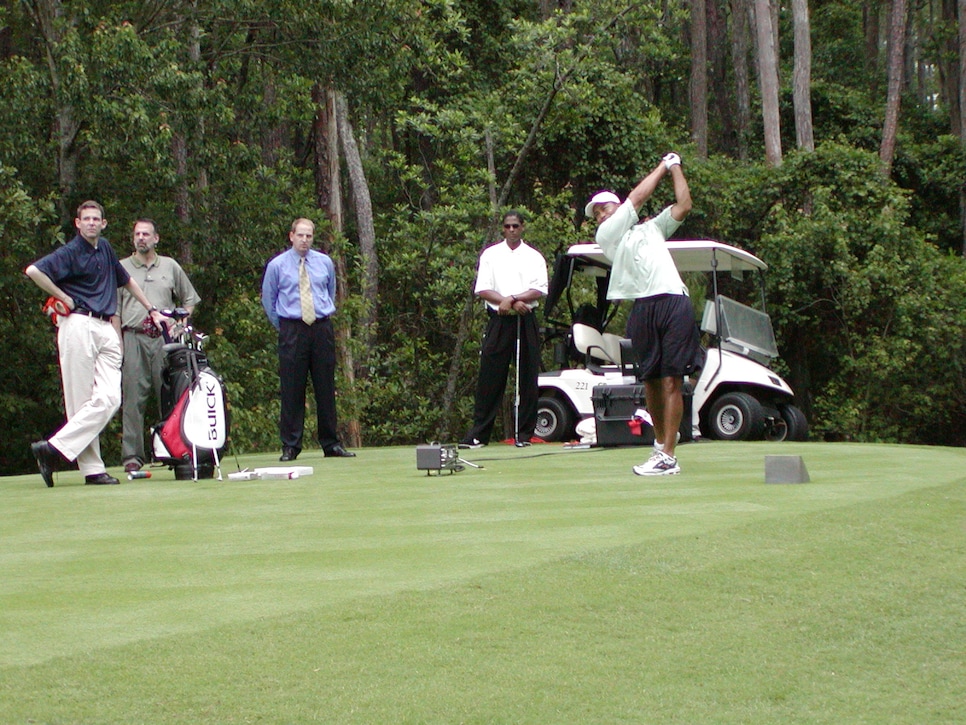 Much like Itzhak Perlman being able to tell a violin's age just by playing one note of music, or a NASCAR driver knowing the RPMs on a race car just by the sound of the engine, Woods' sense of feel was on display several times.
Like when he brushed the clubface of two drivers against the grass. He asked if I could hear the difference in face thickness (he could, I couldn't). He also cast aside a prototype driver because of an air bubble in the grip only he could feel.
Later, during a break from his photo shoots (during which he continued to test by hitting more chip shots), our chat revealed that Woods tries lots of equipment out of curiosity, including lower-end, two-piece balls and super game-improvement irons just for fun. Given that penchant for experimentation with equipment, it was surprising to hear him say yesterday in the Bahamas that working with an adjustable TaylorMade driver was taking some getting use to.
What isn't surprising is that while Woods is doing some tinkering and testing, he is in no rush to make wholesale changes. Woods has always asserted that when he finds something better, that's when he'll put it in play. For now, his Nike irons remain in the bag and his putter is hardly new, as he is returning to the Scotty Cameron by Titleist Newport model he won 13 majors with. But one thing about that day more than a decade ago likely holds true today: Woods is curious and knowledgeable about golf equipment and is persnickety in his approach to making changes. Those attributes should serve him well as he decides on what 14 clubs and ball to put in his bag going forward.