The Loop
A coin flip to determine order of play
Tossing a tee to the ground three times would serve the same purpose, and save you $12 to boot, but isn't this moderately more entertaining?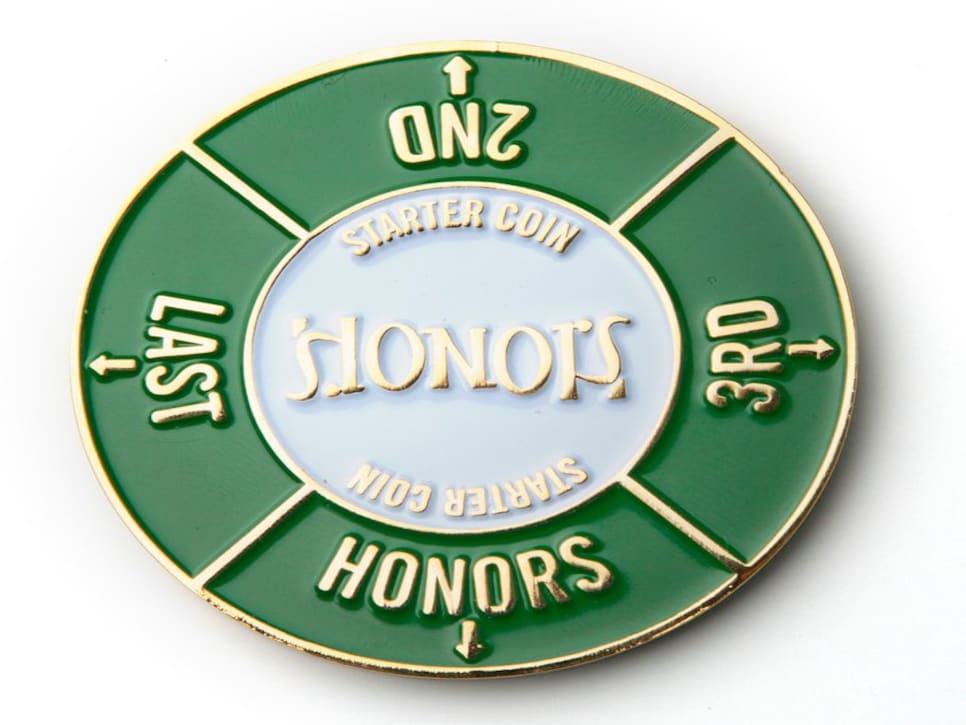 It's called the Starter Coin, used for determining the order of play on the first tee. Just flip it and follow the four arrows (if you win the toss, can you defer to the back nine?).
Oh, it also contains a ball mark.