The Loop
Cowboys safety Ha Ha Clinton-Dix was not eaten by a bear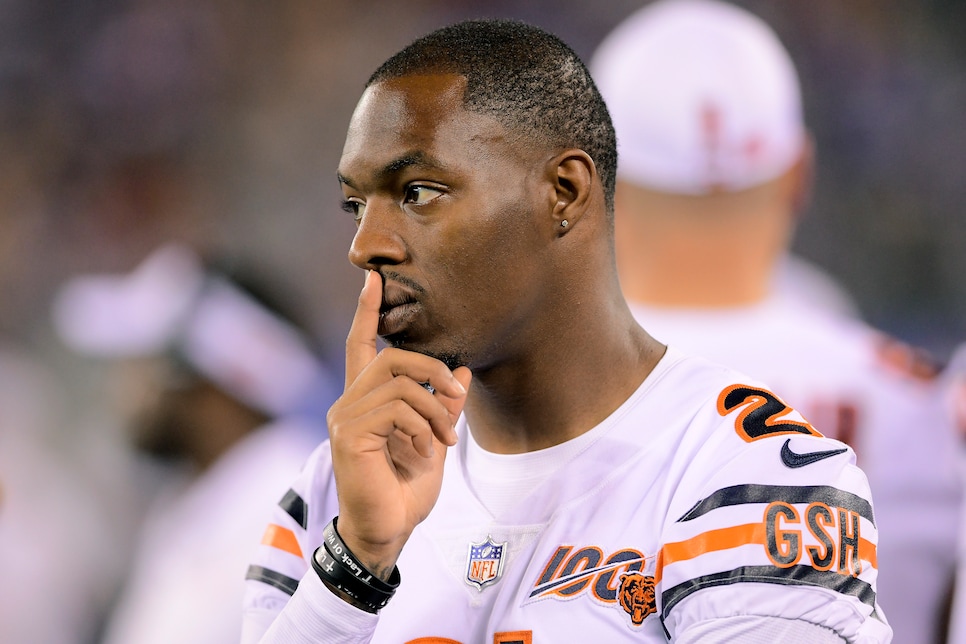 As far as I can tell, no NFL players were eaten by a bear on June 23, 2020.
Aaron Donald, the phenomenal defensive tackle for the Los Angeles Rams, was not eaten by a bear on that date. Nor was stud quarterback Russell Wilson of the Seattle Seahawks. If you type "Mitchell Trubisky" into Google, "Bears" pops up, but that's because he plays in Chicago, not because of a grizzly attack.
The main reason that none of these players were eaten by bears is due to the very important fact they most likely did not come across a bear in their everyday lives. As the age-old adage that I just made up goes, "No bear, barely a need to bear down."
Now, this is where Ha Ha Clinton-Dix's story differs from his counterparts. Clinton-Dix actually had a bear—actually two bears (!!)—encounter yesterday while riding a scooter around what is presumably his residence.
There are a few immediate takeaways/thoughts that stem from this video.
1. Ha Ha Clinton-Dix is in great shape. Did you see that turnaround speed? You can't teach that.
2. Bears are afraid of scooters. And with good reason. Have you ever hit a Razor scooter against your ankle? There's no greater pain.
3. Ha Ha Clinton-Dix played for the Chicago Bears last season. Perhaps this was a way to recruit him back. Or was it Bears head coach Matt Nagy sending a lesson to never leave Illinois?
4. Palm trees are always a nice look. Don't have anything else to add.
5. Ha Ha Clinton-Dix was not eaten by a bear. That's the ultimate conclusion here.