Bombs away
Bryson DeChambeau's best bomb is 'only' 355 yards as he advances to World Long Drive's top 32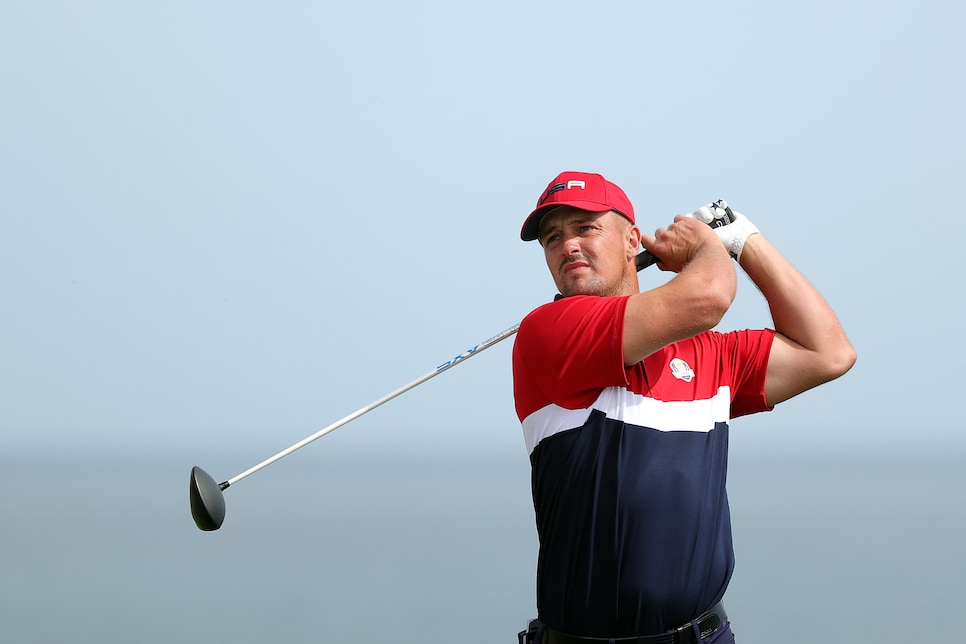 Bryson DeChambeau is clearly getting the feel for this long-drive contest thing.
A day after making his debut at the PLDA World Long Drive Championship with five bombs of more than 400 yards, the 2020 U.S. Open champion had to adapt to an unfriendly wind in the golfers' faces on Wednesday at the Mesquite Regional Sports and Event Complex in Nevada. If anything, DeChambeau became more accurate.
In the opening of five sets in which each competitor got six balls to hit, DeChambeau put all but one of his drives on the grid, with a top effort of 351 yards. He would go on to capture three of his five sets against 15 other athletes and finished second in his group. That advanced the eight-time PGA Tour winner to the round of 32 on Thursday.
DeChambeau's longest drive on Wednesday was 355 yards. On Tuesday, with wind at the golfers' backs, he had drives of 412, 408, 407, 403 and 401.
On Thursday, the best 16 will advance, followed on Friday by the quarterfinals, semis and head-to-head final.