The Loop
9 things that will invariably happen if Tiger Woods returns at the British Open
__The news earlier this week that Tiger Woods is back to hitting full shots is the best indication yet that the 14-time major champion is preparing to return to competition after his April 1 back surgery, perhaps even as soon as the British Open. Woods hasn't announced anything yet, and in fairness to his own upcoming tournament, he likely won't make anything official until after the completion of the Quicken Loans National at Congressional June 29.
But once he does, you can count on the following to happen.
1. Headlines will______breathlessly__celebrate his return.[#image: /photos/55ad78fbadd713143b42955b]|||woods-headlines-518.jpg|||
2. Oddsmakers will insult players who have played well all season by giving Woods a better chance of winning.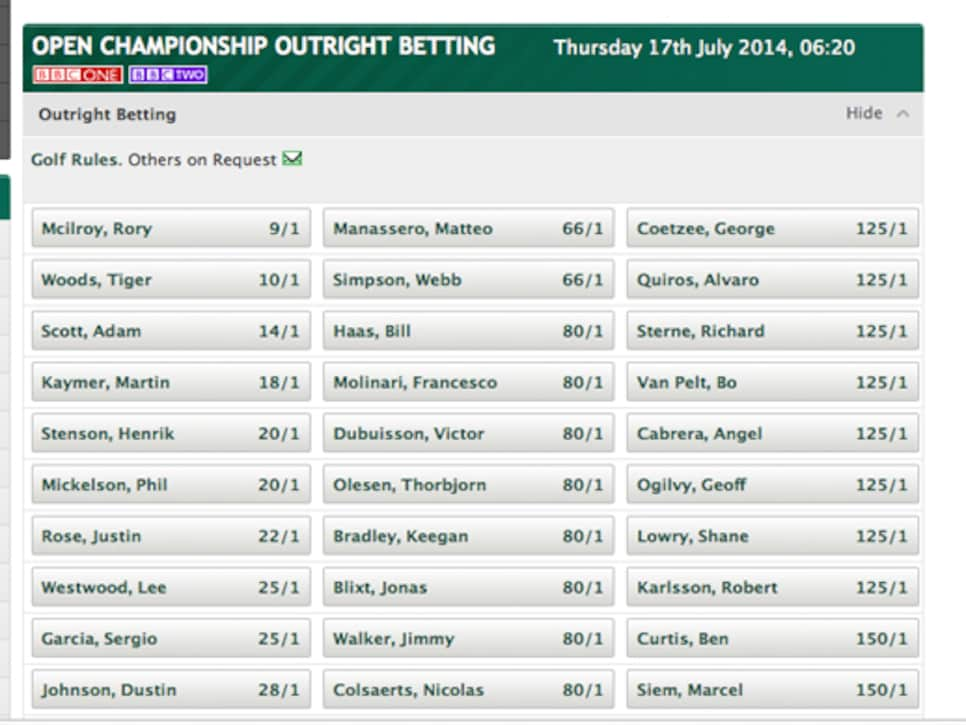 __[#image: /photos/55ad78fbb01eefe207f6e34f]|||furyk-tiger-518.jpg|||
4. Woods will arrive in Liverpool for a practice round and the hysteria around him will be compared to Beatlemania.__
__[#image: /photos/55ad78fbadd713143b42955d]|||tiger-woods-beatles-980.jpg|||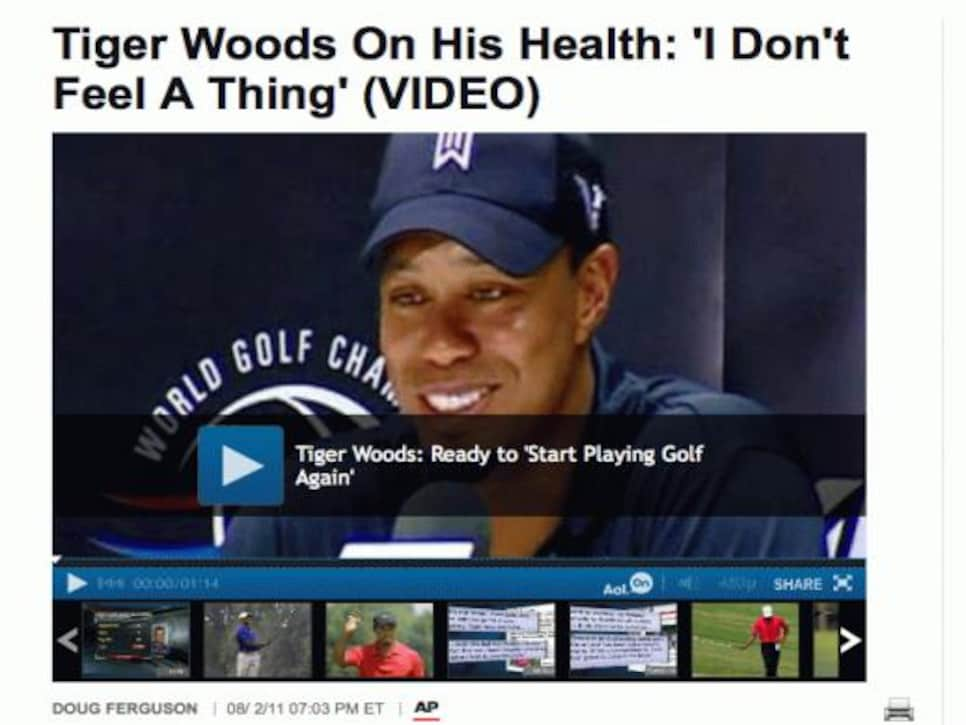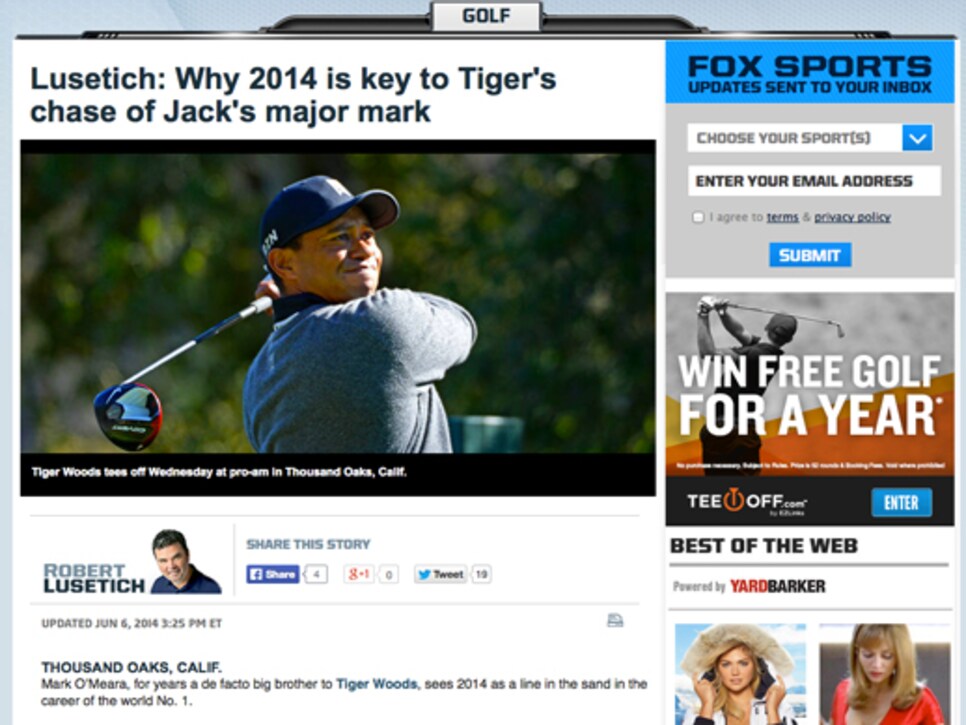 7. Tiger will talk about his love of links golf.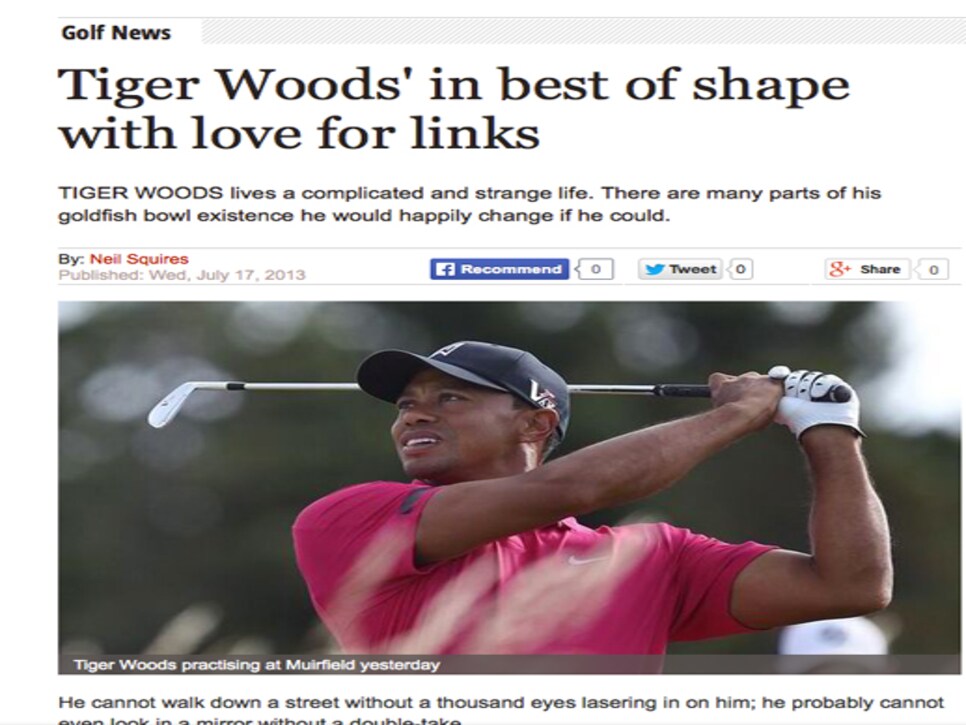 8. Tiger will say he won't be satisfied with anything other than a win.__
__[#image: /photos/55ad78fcadd713143b429567]|||tiger-win-518.jpg|||
9. TV ratings will go way up.__
__[#image: /photos/55ad78fcadd713143b42956a]|||140415-tiger-tv-effect-518.jpg|||